You don't have to be political to like Parks and Recreation. This comedy sitcom made Americans laugh during the six years that it aired on NBC.
With over seven seasons and 125 episodes, it created a loyal fanbase that still can't get enough of the people at Pawnee even after it stopped airing a couple of years ago.
Read on if your recipient is one of the millions who love the show to get 21 fun and unique parks and rec gift ideas they'll love.
11 Parks and Recreation Gifts
1. Talking Waffle Button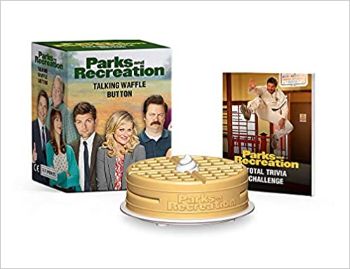 Leslie Knope can't get enough of waffles. She'll always choose it on the menu no matter what meal of the day it is. Give this talking waffle to the Parks and Recreation fan who's watching it for the nth time.
Press the button on the waffle to hear some of the most iconic phrases from the show. It also includes a 32-page book that includes trivia questions, quotes, and photos.
2. Funko POP! Lil Sebastian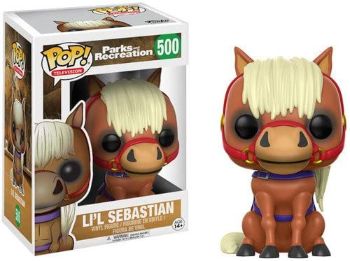 Lil Sebastian is one of the most lovable characters in Parks and Rec, so it's hard to see him go at the end of season 3.
If your giftee is a big fan of this mini-horse and Andy Dwyer's epic tribute of 5000 Candles in the Wind, then this Funko POP! figure will be a great present.
3. Mouse Rat Hat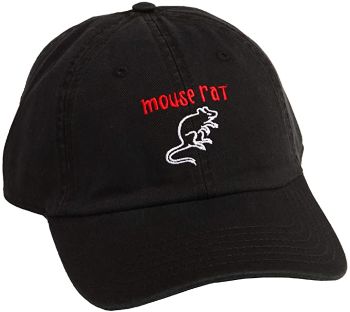 Mouse Rat's music is more than just a band, they're the soundtrack to the life of the citizens of Pawnee. Their songs added color and meaning to a lot of milestones in the series, such as Leslie Knope's campaign song "Catch Your Dream."
This hat will proudly show that they're a true supporter of the best band in Pawnee.
4. "Getting Older is the Worst" Makeup Bag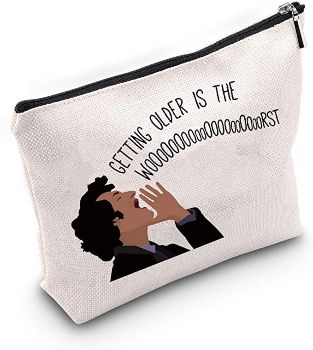 I think that we can all agree with Jean-Ralphio Saperstein when he said that "Getting older is the worst." For the Parks and Recreation fan in your life who's celebrating their birthday, this makeup bag will be a witty gift.
5. Vintage Parks and Rec T-Shirt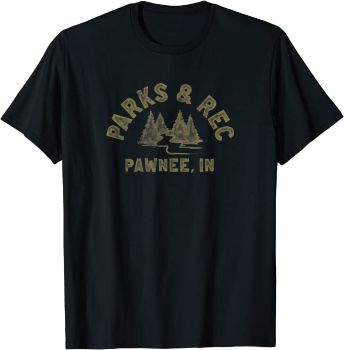 If your recipient wishes to be part of the Pawnee community (I mean who doesn't?), then this Parks and Rec shirt is perfect for any die-hard fan of the show.
Choose from nine colors available such as green, yellow, and white.
6. Parks and Recreation: Trivia Deck and Episode Guide Cards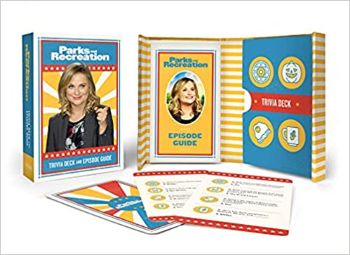 Parks and Recreation watch parties and game nights won't be complete without these guide cards. The set is complete with an episode guide, 50 trivia cards, and 200 question cards.
Gather friends and family because these cards will show who the true number one fan is.
7. Location Logos Shot Glass Set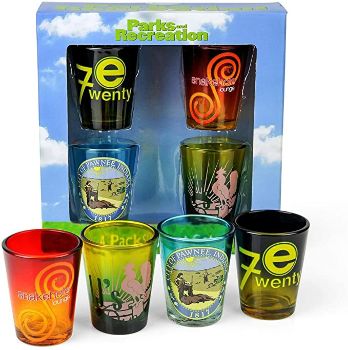 Even though they can't eat at JJ's Diner or party all night at the Snakehole Lounge, these shot glasses will make your recipient feel like they're part of the Pawnee community.
These glasses are high-quality and make for awesome display and decor as well.
8. Wisdom Notes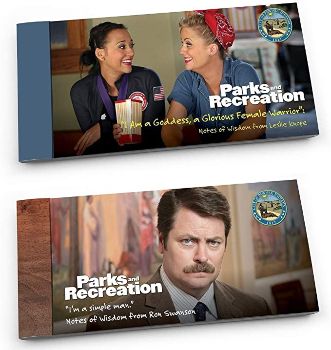 People say that laughter is the best medicine, so if the Parks and Rec fan in your life needs to laugh, these wisdom notes will come in handy. Taking them anywhere is easy since they're compact and portable.
9. Parks and Recreation Poetry Magnets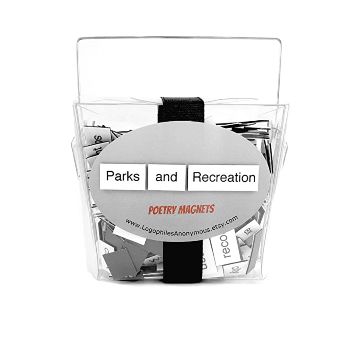 Let their creative juices flow with these unique Parks and Recreation magnets. Write iconic lines, rhymes, and even jokes only true fans will understand by rearranging the magnets. These are cool fridge decor for die-hard fans!
10.  Parks and Recreation: Leslie for Class President! by Robb Pearlman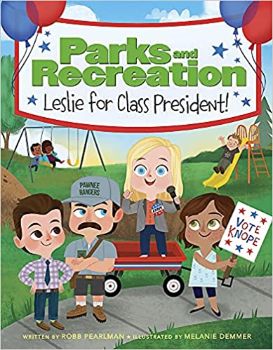 You'll know a show is a success if it garners fans beyond its target audience.
This New York Times bestseller is suitable for fans ages four to eight and follows Leslie in her journey to become the class president. She's joined by other beloved characters from the series such as Ann, Ben, and Ron.
11. Parks and Recreation: The Complete Series DVD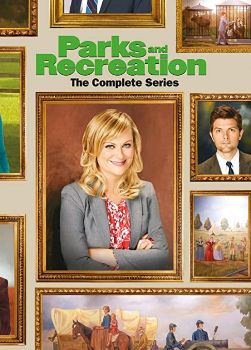 Want a foolproof gift for your recipient? You can never go wrong with the complete Parks and Recreation DVD set. As long as they have a DVD player and some popcorn, this gift will transport them to their happy place (a.k.a., Pawnee, Indiana).
Ron Swanson Gifts
12. Funko POP! Ron Swanson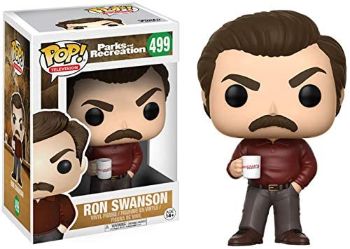 Ron Swanson is, without a doubt, one of the best characters in the series. Give them the chance to have their own Director of the Pawnee City Parks and Recreation Department collectible with this Funko POP! figure.
This will become one of the highlights in their Parks and Recreation memorabilia.
13. Ron Swanson Sequin Pillow Cover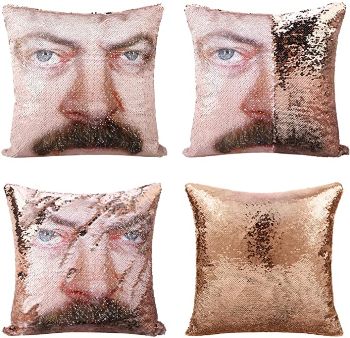 You don't have to be named Tammy Swanson to fall in love with Ron because he's hilarious, confident, and resourceful.
This is one of my favorite Parks and Rec gifts and it will your recipient take him wherever they go with this cool sequin pillow.
14. Dishwasher Magnet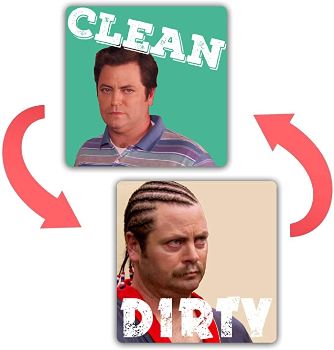 The days of uncertainty and of not knowing whether the dishes in the dishwasher are clean or dirty are over thanks to this hilarious magnet. Just flip the magnet over to indicate the state of the dishes.
15. Swanson Pyramid of Greatness Poster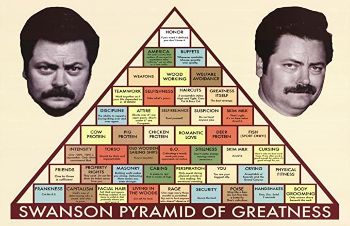 Owning a Swanson Pyramid of Greatness poster will motivate them to be the best version of themself. Although it's made for a comedy series by a fictional character, this recipe for achievement is amazingly effective in real life.
16. Ron Swanson Bacon Decal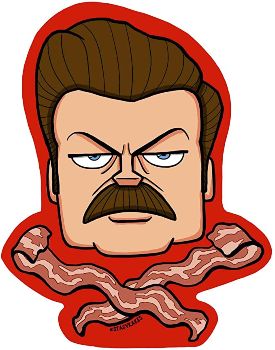 If Leslie Knope has her waffles, then Ron Swanson has his bacon. Regardless if it's bacon-wrapped shrimp or bacon-wrapped turkey leg ("The Swanson"), this man has conquered them all, and this decal will help the Parks and Rec fan in your life show their support!
5 Leslie Knope Gifts
17. Hasbro Knope for President Party Card Game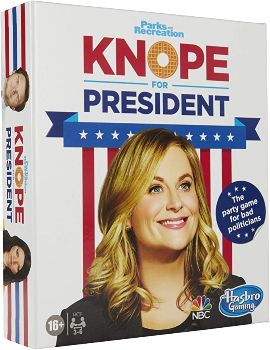 Knope for President is a fun game that's perfect for any occasion. What's good about this is that everyone can join in the fun even if they haven't watched the iconic show.
The game can be played by three to six people aged 16 and above.
18. BFF Keychain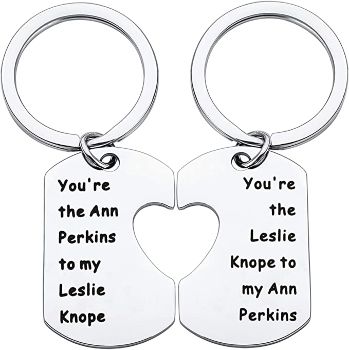 Give this keychain to your best friend who's always there for you when you need a laugh or a shoulder to cry on. It's a simple yet thoughtful present that will show that you're grateful to have them in your life.
19. Pawnee: The Greatest Town in America by Leslie Knope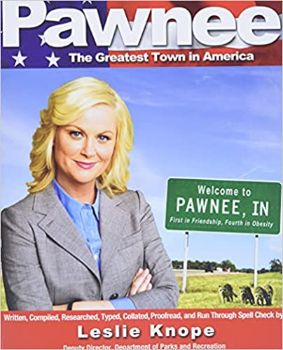 Take your recipient on a tour of the famous town of Pawnee with none other than Leslie herself as their tour guide. Get to know more about the history, establishments, and people of "the greatest town in Americas" with this funny book.
20. Funko POP! Leslie Knope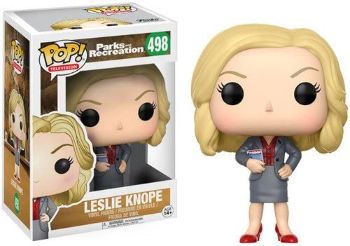 A Leslie Knope Funko POP! in the workplace can motivate them to do their work effectively and efficiently. After all, Leslie is the epitome of a driven and motivated employee (a.k.a., a workaholic).
Need more inspiration for workplace gifts exchanges? Check out this link to get more gift ideas for your coworker.
21. "Be the Leslie Knope of Whatever You Do" Mug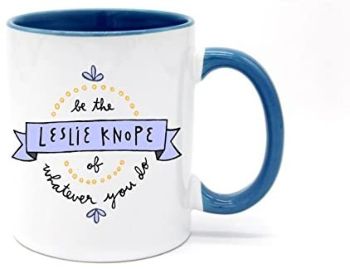 Leslie Knope is not only known for her love of waffles, she's also famous for being devoted, optimistic, generous, and more. Asking themself "What Would Leslie Knope Do?" will be a great parameter for whatever decision they make.
The Greatest Parks and Rec Gifts
These Parks and Rec gifts will be a nice way to treat your recipient because they deserve nothing but the best.
To get more gift inspiration, click on these links for other neat gift ideas:
Did I miss a present that you think a Parks and Rec fan will love? Share your Parks and Rec gifts in the comments section.