Baseball (aka America's favorite pastime) will not be what it is today without the New York Yankees.
The New York Yankees top the board when it comes to the win-loss record percentage in MLB. It also hosted some of the best baseball players of all time like the legendary Babe Ruth, Lou Gehrig, and Joe DiMaggio.
With that being said, it's no wonder why a lot of people became huge fans of the sports franchise. We all know someone who's cheering for the Evil Empire.
Give the biggest Bleacher Creature in your life a treat with these awesome gifts for Yankee fans. Below are the best Yankee gifts worthy for the best fans in the world.
14 Gifts for Yankees Fans of All Ages
1. Baseball Desk Organizer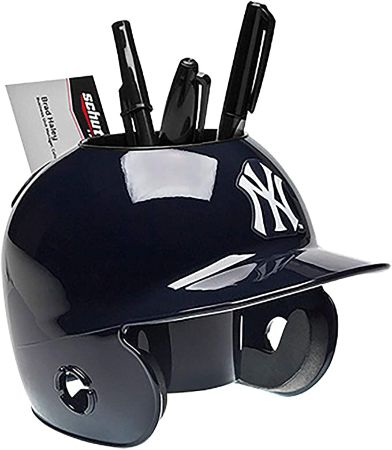 They only make cool merch for the coolest teams.
This epic desk organizer will add life to their workspace. Placing their pens, business cards, and scissors in this gift will also make their desk look cleaner. Having this helmet organizer will show their colleagues that they're a true Bleacher Creature.
2. New York Yankees Baseball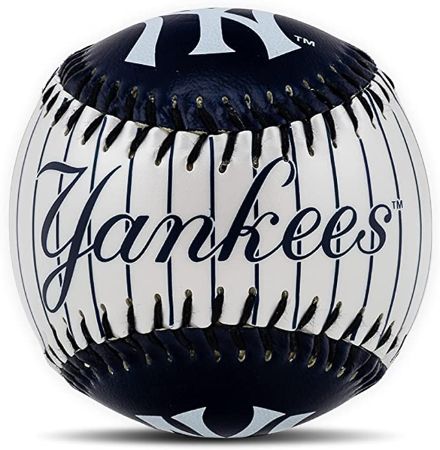 This Yankees baseball will be a wonderful addition to their MLB collection because it's sleek, unique, and aesthetic. It features the team's colors and pinstripes pattern which they're best known for as well.
3. Yankees Mug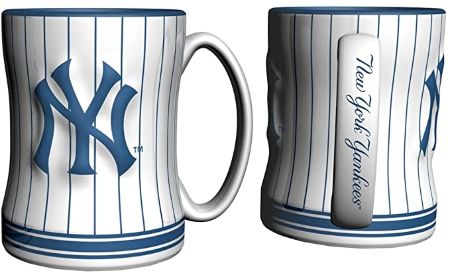 The Yankees always have the energy and gusto to win every single ballgame in the World Series. Your recipient can also look forward to mornings with the same enthusiasm with a cup of coffee in hand.
What better way to start the day than by drinking coffee in this cool Yankees mug?
4. Throw Blanket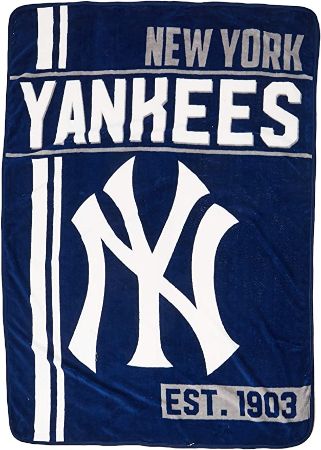 The Pinstripes always sets the stadium on fire with their phenomenal home runs and outstanding scores. Feel the heat and warmth of each game even while chilling at home with this throw blanket.
It's made with 100% polyester making it the perfect partner for cuddle weather.
5. Yankees Metal Auto Tag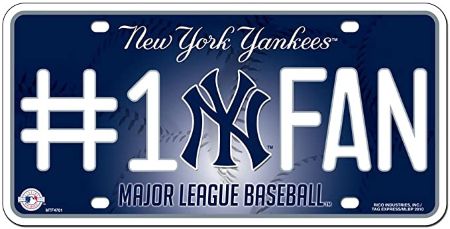 Broadcast their love for the best baseball team in history by displaying this cool tag.
Anyone within a 100 feet radius who sees this sign will know that a Yankees fan is in their midst. So beware!
6. Aaron Judge The Show Figure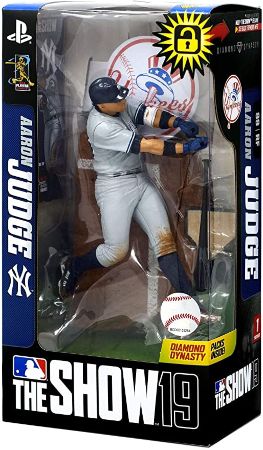 The New York Yankees is home to some of the best baseball players in history and one of them is the great Aaron Judge. Judge is an awesome right fielder who smashed some records throughout his career.
Get this figure for your recipient who aspires to hold the most number of home runs in MLB in the future.
7. Yankees Snowflake Stocking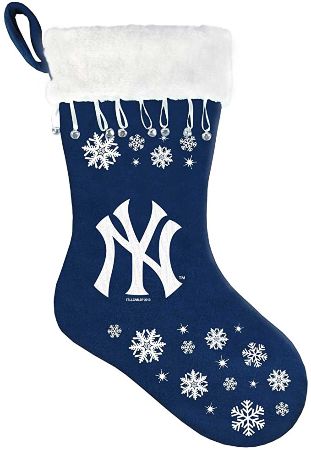 Tell Santa they've been good this year with this Yankees stocking. Get one for your recipient and the whole family as well so they can celebrate and reminisce about the great seasons of the Pinstripes together.
8. Baby Bib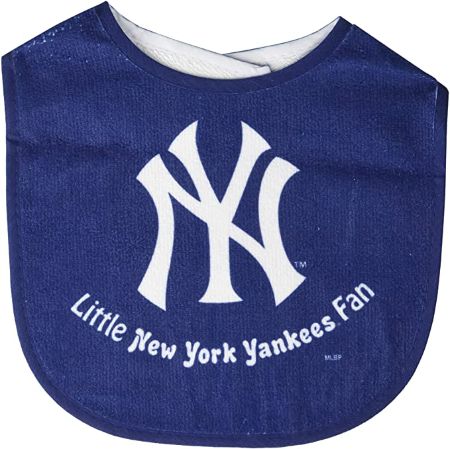 There's no such thing as being too young to be a New York Yankees fan!
Welcome the newest addition to the most supportive fans club in sports history through this adorable baby bib. It has a hook and loop closure to make it easier to put on the bib.
9. 6-Pack Pencil

Bring these pencils to school to showcase that they're huge fans of the Yankees. The pack comes with six Yankees-themed pencils so your recipient will be able to share these with their classmates who are also fans of the team.
10. Knit Hat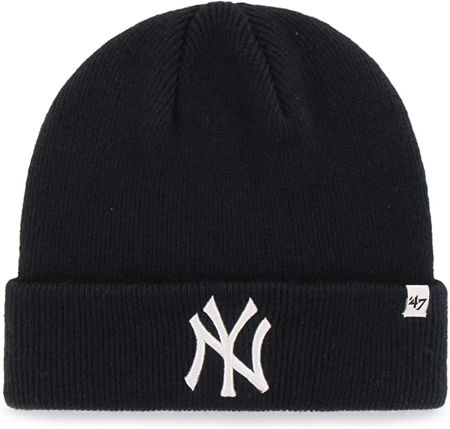 Look hot even in the middle of winter by wearing this NY knit hat. It's made from 100% acrylic yarn so it's not just stylish but practical as well.
The stretch fit closure also makes this hat ideal for all fans.
11. Garden Flag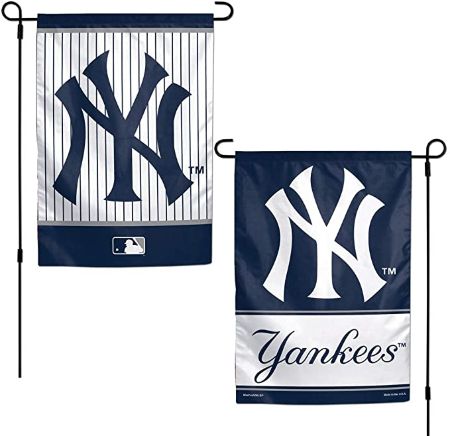 Who's the best sports team ever in history? New York Yankees!
Say it loud and proud through this garden flag. The flag has print on each side showing the team colors of the Yankees.
12. The New York Yankees: One Hundred Years by Yankees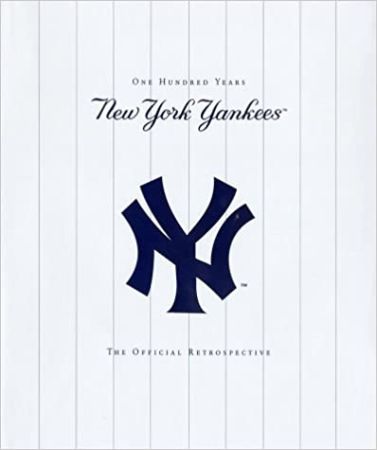 Get to know more about the wins and losses of the New York Yankees in the past century. The book also features never-before-seen images and stories that will make them love the Yankees even more.
This official book that celebrates the 100th season of the Printstripes is a must-have for all fans.
13. The Ultimate New York Yankees Trivia Book by Ray Walker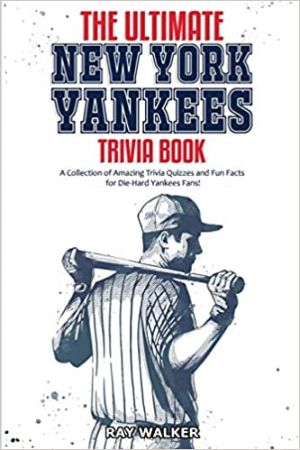 Enrich their knowledge about the Pinstripes by reading fun facts about the team. Surprise their fellow fans with unique trivia that will win them the title of best Bleacher Creature of the group.
Your recipient will learn 350 new trivia and interesting facts with the help of this book.
14. Topps Baseball Complete Factory Set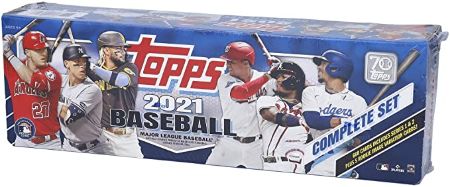 Another great gift to give the Yankees fan in your life is these Topps baseball cards. The set includes over 660 cards for the best birthday, anniversary, or Christmas present you can ever give a Yankees fan.
It also comes with a Certificate of Authenticity from Fanatics Authentic.
5 Yankees Gifts for Him
15. Garage Wood Sign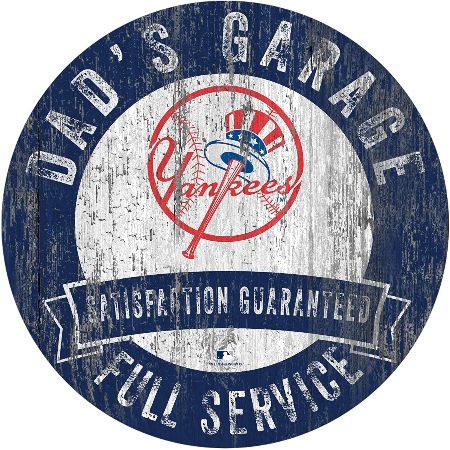 Only Yankees fans are allowed in the garage. That means no Red Sox fans!
Surprise your dad who introduced you to the New York Yankees with a thoughtful gift such as this sign. The rustic design of the gift makes it more unique and cool. It measures 12″ so it's the perfect size for display in the garage.
16. Yankee Logo LED Projector Light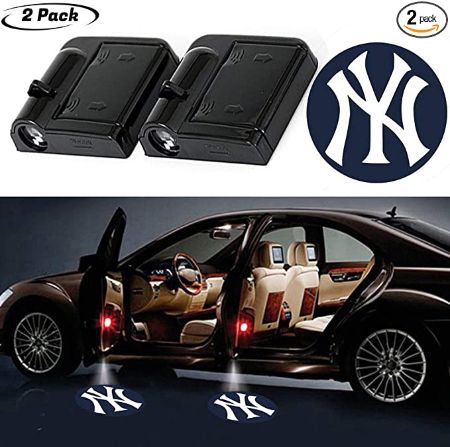 Imagine getting off the car with a Yankees symbol glaring on the floor every time they open the door. How cool is that??
Only true fans of the Yankees will appreciate the creativeness and originality of this LED light. It's a nice way to make an impression and also serves as a great conversation piece.
17. Golf Bag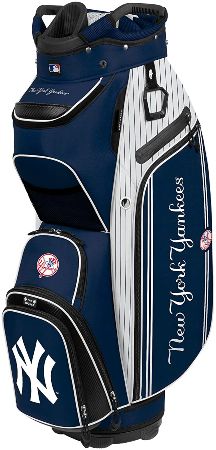 Aside from baseball, does your recipient also loves to golf? Then this gift is like hitting two birds with one stone!
This gift combines their love for two sports in one gift. The golf bag features eight full-length dividers and a cooler with drainage port. And the best part? It has Yankees written all over it.
18. Yankees Embossed Leather Wallet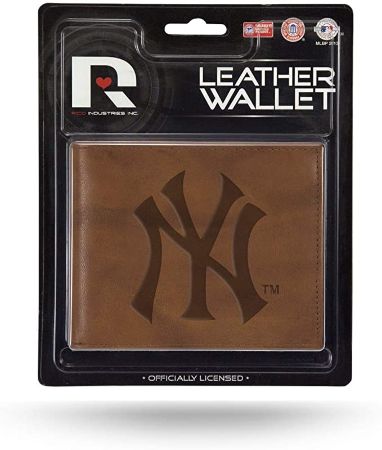 Here's a lucky wallet that will attract more wealth into your recipient's pockets. The wallet is made with genuine leather with the Yankees logo embossed and has enough space to hold up to four cards.
19. Heavy Duty Car Mat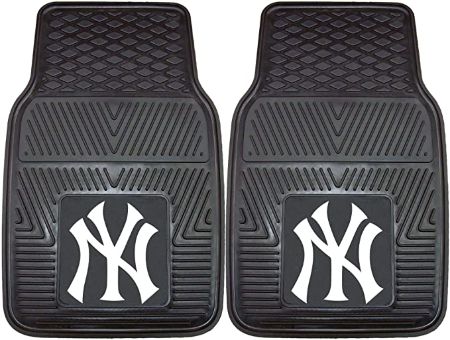 If your recipient just got a new car, then this mat is the perfect gift for them. The mat is durable since it's made with premium materials that can withstand any weather. Plus, the Yankees logo is 3D molded.
P.S. Don't worry if you're not sure what their car model is since this has a universal fit.
5 Yankees Gifts for Her
20. Ultra Tumbler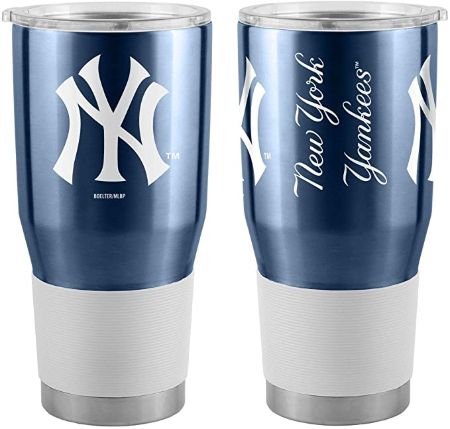 Get this chic tumbler for the most dedicated Yankees fan that you know. It's a great tumbler to use in school, office, or the gym.
Aside from it being a Yankee-themed tumbler, you should also get this since it's vacuum insulated with a slider lid.
21. New York Yankees Two Tone Baseball Cap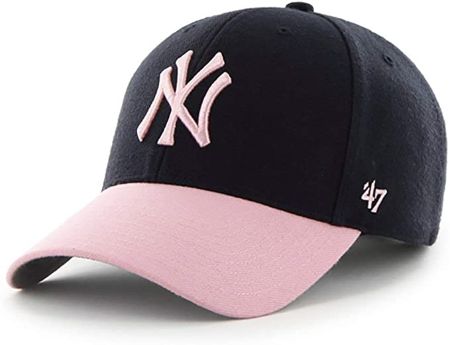 Most of the Yankees merch online cater to men so it's hard to find the perfect gift that women fans really want.
Your recipient will be psyched to get this gift not only because it shows their favorite team but also because of its feminine touch.
22. Yankee Stadium Bangle Bracelet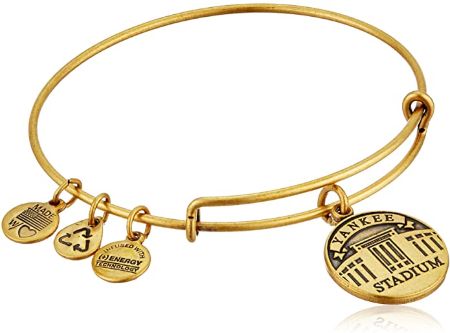 You might think that jewelry and MLB don't mix. But looking at this bangle bracelet will change your mind because of how classy and beautiful it is!
This lovely bracelet comes with a Yankee stadium disc and three mini charms.
23. Swirl Heart Dangle Earrings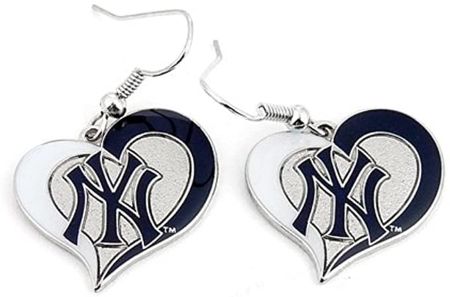 Here's another proof that Yankees jewelry is chic. Pair it with the bracelet above for a top-to-toe Yankees merch outfit that's sure to make them stand out from the crowd.
24. Baseball Throw Pillow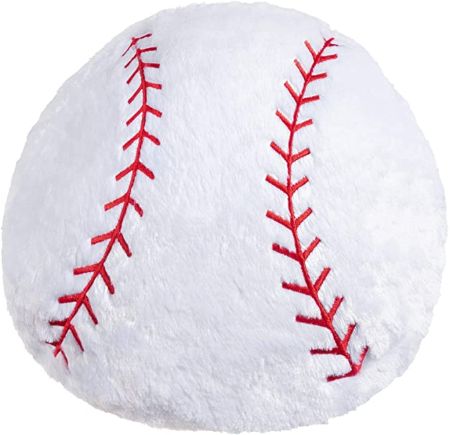 If your recipient enjoys watching ball games but doesn't really like playing sports themselves, then this throw pillow will be the best gift for them.
Having this pillow will make them comfortable as they cheer and shout for the Yanks.
Let's Get Behind and Cheer the Yankees!
The Yankees' prowess and excellence in baseball haven't changed for over a century. They're considered as one of the best sports franchises of all time.
That's why a lot of baseball fans are drawn to the Pinstripes team—they're the best in what they do.
Check these out for more awesome gift ideas that your recipient will like:
Who is your favorite New York Yankee? Let us know in the comments below.