Super Mario has revolutionized video gaming since 1981 and is one of the most recognizable video game characters in the world with his mustache and red and blue overalls.
People grew up with Super Mario, so for some he's more than just a game from childhood. He's helped forged strong relationships between father and son, brother and sister, and even among friends, so it's no wonder a lot of people across generations know and love this super Italian plumber!
Whether you want to reminisce with or surprise a big Super Mario fan, this list has got you covered. Read on to learn about the 25 coolest Super Mario gifts you can find online.
5 Super Mario Toys and Games for Everyone
1. Jenga: Super Mario Edition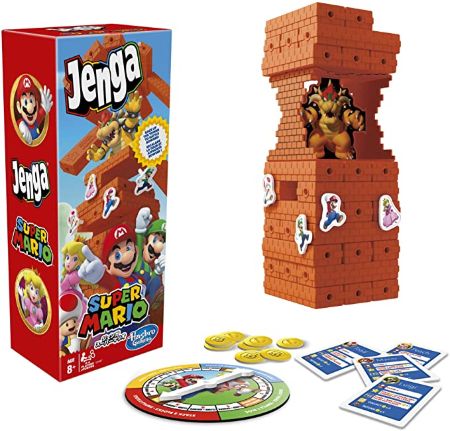 A collaboration between two iconic games as a gift? It sure can't get any better than this Super Mario Jenga set!
Play with family, friends, and fellow Super Mario fans in an epic battle to discover who's the master of Jenga. The game also has cool features not found in the original such as coins, characters, and a spinner.
2. Yoshi Plush Toy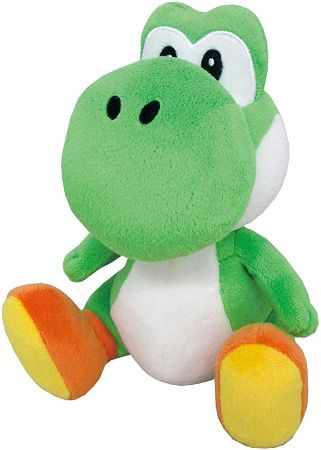 Yoshi is one of the newest additions to the Mario Bros. gang, but that didn't stop it from acquiring fans of its own. For your recipient who loves the adorable green dinosaur, this plush toy will be a hit.
3. Mario and Luigi Walkie Talkies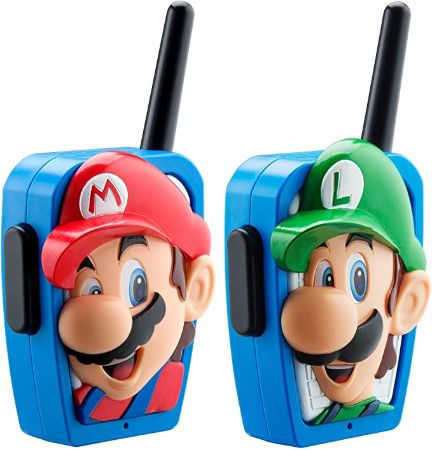 These cool Super Mario Bros. walkie-talkies will let your recipient have an epic adventure of the imagination. It's a fun toy to learn and explore with friends both indoors and outdoors.
Now the real question is: Who will be Mario and who will be Luigi?
4. Super Mario Shaky Tower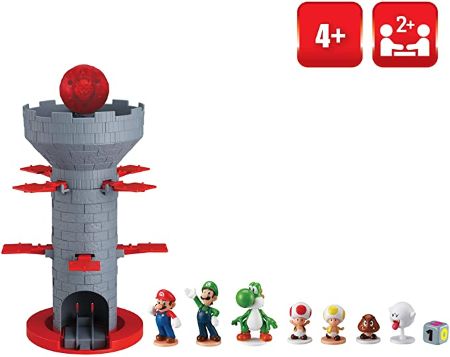 Learn the concept of balance while having a ton of fun with this Super Mario Blow Up game. It includes seven action figures that can be played with or without the tower like Mario, Luigi, Yoshi, and more.
This action-packed tabletop game can be played with two or more players aged four and above.
5. Bowser Amiibo for Nintendo Switch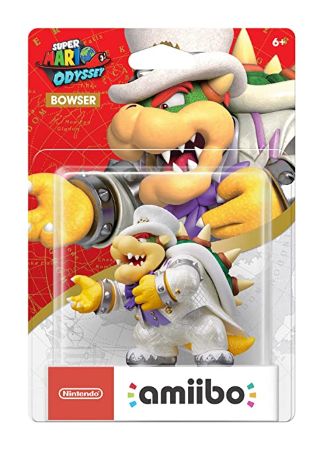 This particular Bowser Amiibo in a wedding outfit is a unique find that the Super Mario collector in your life will definitely appreciate. Aside from using it for the Nintendo Switch, this figure will also work as an epic display piece.
5 Super Mario Gifts for Kids
6. Super Mario Beach Towel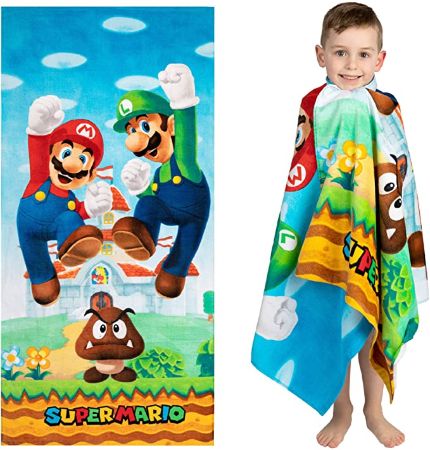 Going to the beach or splashing in the pool won't be complete without this Super Mario Bros. towel. It's a functional and practical gift the little Mario fan in your life will enjoy using.
7. 3-Pack Super Mario Shirt Set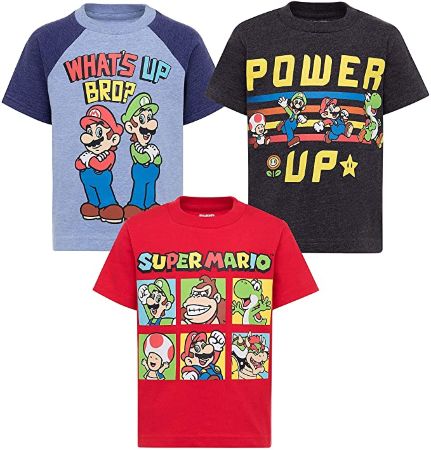 Get the ultimate Super Mario fan in your life, not one…not two… but three amazing t-shirts! Tahese shirts are durable, comfy, and have vibrant prints that make them great for everyday use.
8. Super Mario Question Block Coin Bank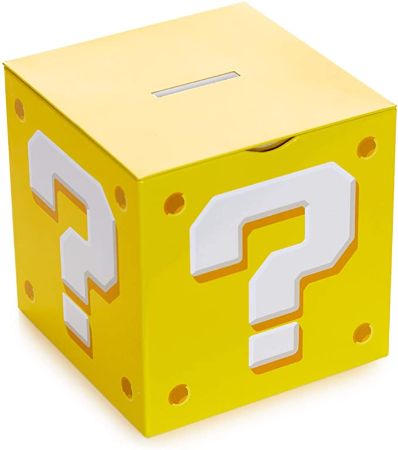 Teach them the importance of saving with this question block coin bank. Who knows, maybe they'll save up and get something valuable in the future such as mushrooms, stars, or fire flowers!
9. Mario and Luigi Slide Sandals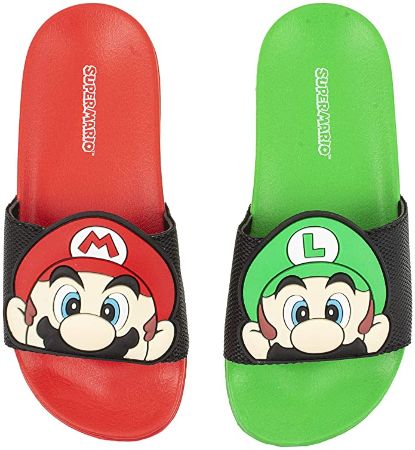 Does your recipient love the Italian brothers equally? These mismatched slippers will be an awesome and unique present for them.
Sliding into these cool slippers will make them feel like they're part of the Super Mario Bros. team as well.
10. "Girl Power" Princess Peach Shirt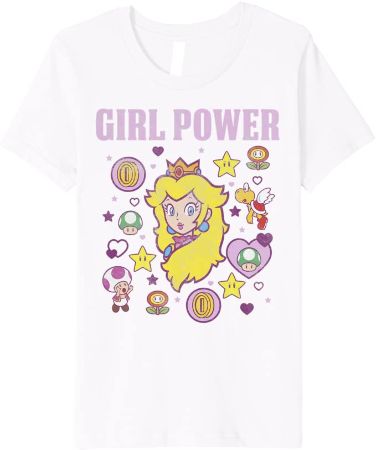 Although the majority of video gamers are male, a lot of fierce girls and women also enjoy playing Super Mario. If you're looking for a girly present for your little Mario fan, then this Princess Peach t-shirt is a lovely choice.
The shirt is available in five colors including black, blue, and purple.
10 Super Mario Gifts for Adults
11. Super Mario Question Block Lamp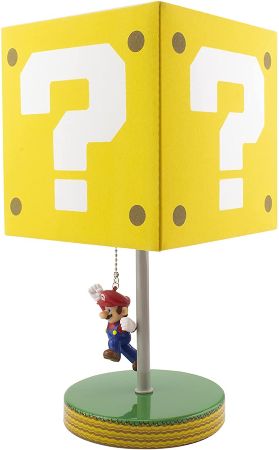 Light up their space with this neat question block lamp. To turn on the lamp, pull the little Mario figure who looks like he's jumping for the block (just like in the game!). It's a cool and functional lamp that a Super Mario fan must have.
12. Classic Mario Bros. Glass Set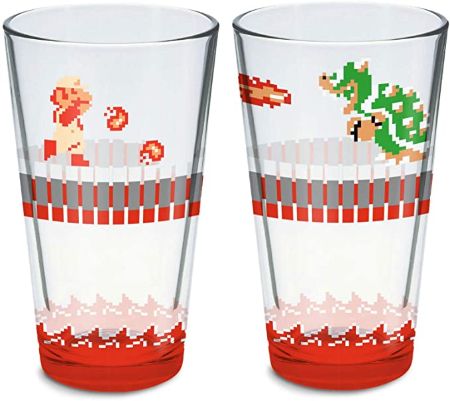 Fire throwing is one of the coolest skills in the Mario games, especially when our protagonist goes up against Bowser. Even though these glasses are fiery-themed, they're awesome glasses to cool off or hydrate after an intense game.
The set includes two 16 oz pint glasses that are suitable for cold beverages.
13. Made In The 80's Retro T-Shirt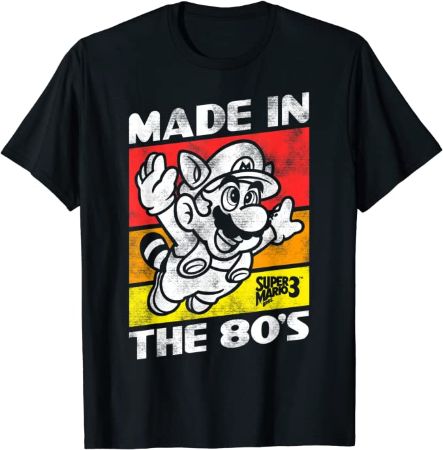 Apparel as a gift is a foolproof choice since you know that your recipient will like and always use the item. This shirt is practical and functional as well, so you won't go wrong with this Super Mario gift!
(Brownie points if they're also an 80's kid.)
14. Mario Beanie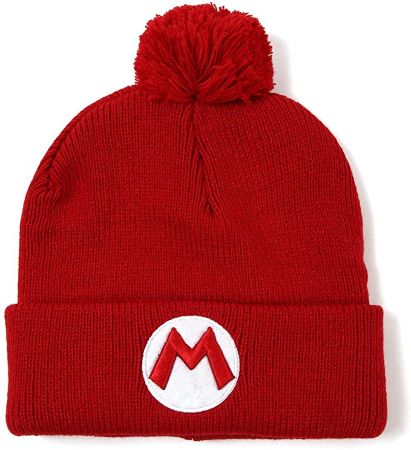 Help them stay fashionable and warm while sporting this adorable Mario beanie. It's great for Mario cosplay or everyday use.
And for their partner in crime, here's a Luigi knit hat as well.
15. Plumber Warp Pipe Bottle Cooler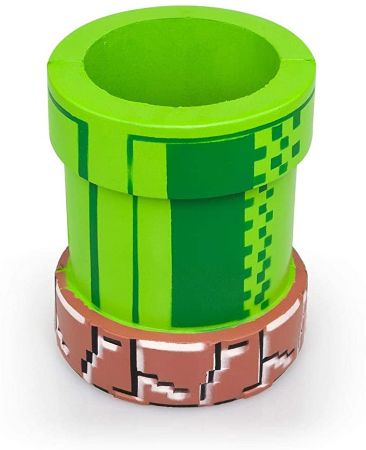 Is there a cooler way to keep drinks cold while they play Super Mario than with this warp pipe bottle cooler? The answer is no.
This classic warp pipe from the games is suitable for water bottles and soda and beer cans, but it also works as a fun display piece.
16. Dungeon Super Mario Gift Bundle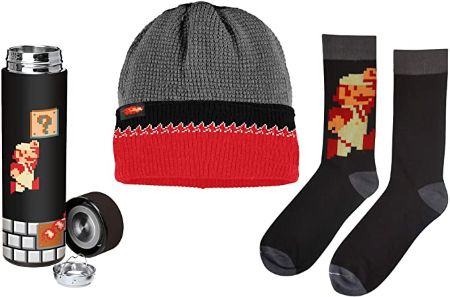 Your recipient will love this all-in-one Super Mario gift that includes a cool tumbler, beanie, and socks. Help the Super Mario fan in your life collect them all by adding this awesome Bowser gift set to your gift.
17. Drink Coasters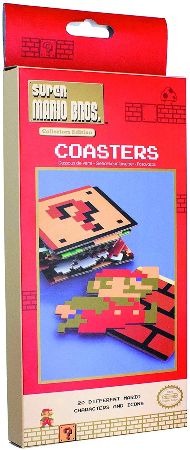 Mama Mia! Another document ruined by water rings? Stop this from happening with these Super Mario Bros. coasters. Each pack contains 20 unique coasters with different designs including a mushroom, coin, brick, and Mario himself.
18. Nintendo Entertainment System: NES Classic Edition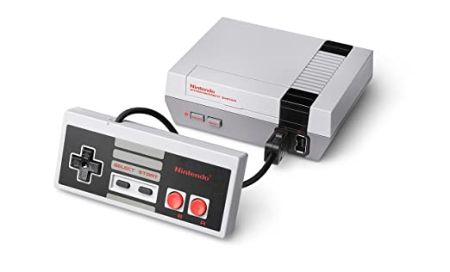 Playing with this NES classic edition will be a blast from the past for any Super Mario fan. This Nintendo classic console includes 30 pre-installed games such as Super Mario Bros., Pac-Man, and The Legend of Zelda.
It also comes with an old-school controller to complete the gift's retro vibe.
19. Super Mario Analog Caps for Switch Joy Cons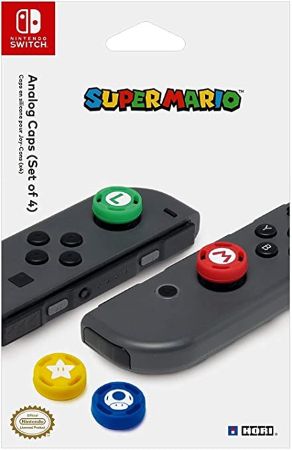 Level up their Nintendo Switch Joy Cons with these Super Mario-inspired analog caps. These thumb caps are not just aesthetic but also serve a purpose because they increase accuracy and comfort for players.
Each pack contains an M, L, mushroom, and star themed cap.
20. Super Mario Maker 2 for Nintendo Switch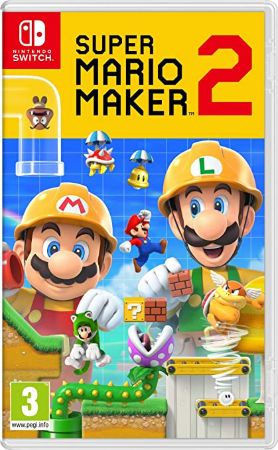 If they liked Super Mario Maker, then they'll love the sequel. It's an awesome and fun game that will challenge their creativity and analytical skills. Once they start playing, it will be hard for them to put down their Switch!
5 Mario Kart Gifts
21. Mario Cart Racing Cars
Build an epic race track and watch a real-life Mario Kart race unfold with this epic racing toy. The track features loops, flyovers, and junctions that make it more exciting and impressive.
Your recipient will enjoy this 17 foot track since it's easily customizable.
22. Mario Kart Monopoly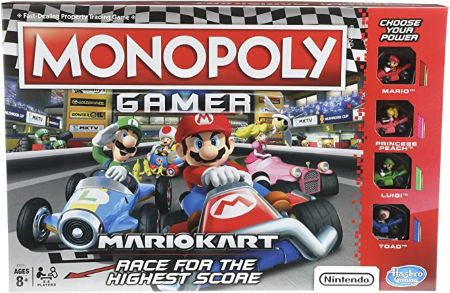 This Mario Kart Monopoly will be a fun addition to their Super Mario collection. Plus, playing Monopoly is a great way to spend game nights with family and friends.
23. 2DS XL Handheld Game Console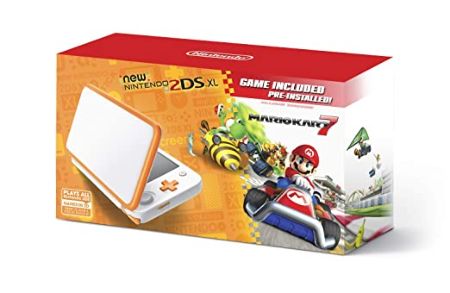 This Nintendo 2DS XL will give your recipient an awesome and unforgettable Mario Kart gaming experience. The game is pre-installed so you won't have to pay more to add their favorite game.
It comes in black and turquoise, orange and white, and purple and silver options.
24. Mario Kart Hot Wheels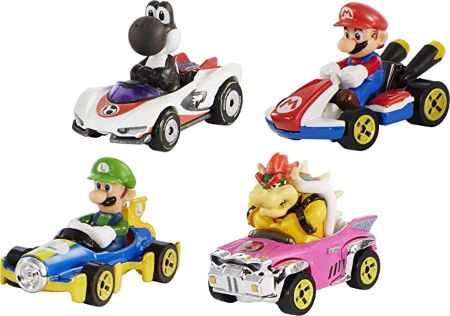 Not sure what to get the Super Mario fan in your life? Whether it's for decor or playing, these Mario Kart Hot Wheels will be a big hit.
The set comes with four iconic characters such as Mario, Bowser, Luigi, and Duggie.
25. Mini RC Racer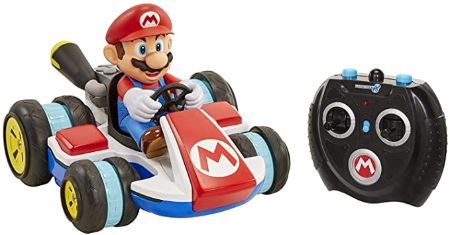 This is a fantastic gift if you're looking for a cool RC car for the Super Mario fan in your life. This can perform drifts and spins like no other RC car with its anti-gravity mode.
All Mario fans, regardless of age, will be psyched to play with this one.
Super Gifts for the Super Mario Fan in Your Life
These Super Mario gifts will bring back so many childhood memories spent exploring the Mushroom Kingdom. And for the newest Super Mario fans, these presents will create new fond memories with the super Italian plumber.
Read these lists for more epic gift ideas:
What's your fondest memory of playing Super Mario? Share in the comments below.