Looking for Legend of Zelda gifts shouldn't be too hard. The franchise has been around for roughly 25 years, and since then it's grown to 27 video games and has sold over 130 million copies of the various installments.
If you're unsure of what to get a Zelda fan, then don't worry because I've scouted the magical land of Hyrule to give your loved one the best presents they could ever wish for!
11 Legend of Zelda Gift Ideas
1. Legend of Zelda Watch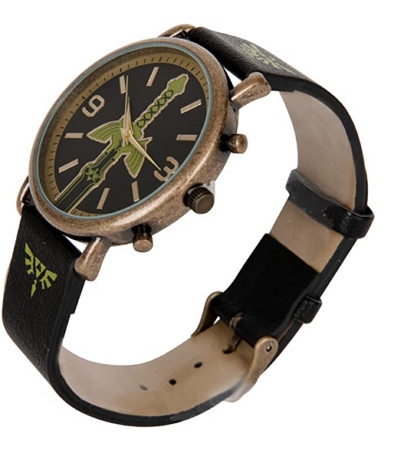 Allow them to track time with this Legend of Zelda timepiece. The dial design features Link's signature weapon, the Master Sword, which he repeatedly uses in various timelines to defeat the supervillain, Ganon.
This classy watch also features a subtle Wingcrest design on the strap.
2. UNO: The Legend of Zelda Edition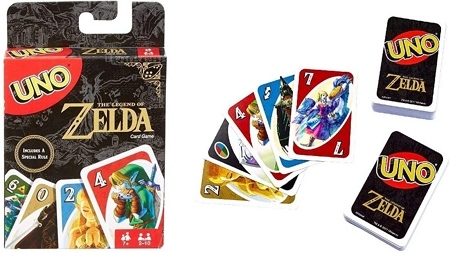 Legend of Zelda fans and their friends can play a version of UNO that features original designs that are close to their hearts and will bring nostalgic memories.
This edition also features new rules that are exclusive to this specific version.
3. The Legend of Zelda Encyclopedia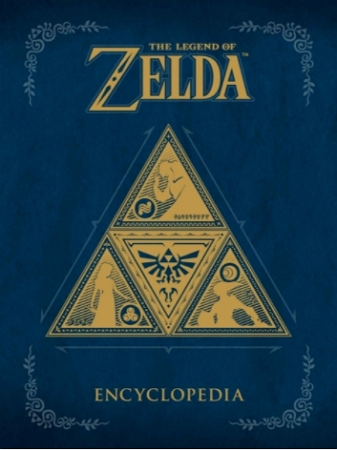 Fans can attest to the convoluted timeline of the Legend of Zelda's franchise. Here's an entire encyclopedia of the Legend of Zelda for new followers of this classic Nintendo game.
This comprehensive document will guide those who are interested in delving deeper into the complicated yet compelling world and stories of the franchise, from its original release to Twilight Princess HD.
4. Legend of Zelda Coasters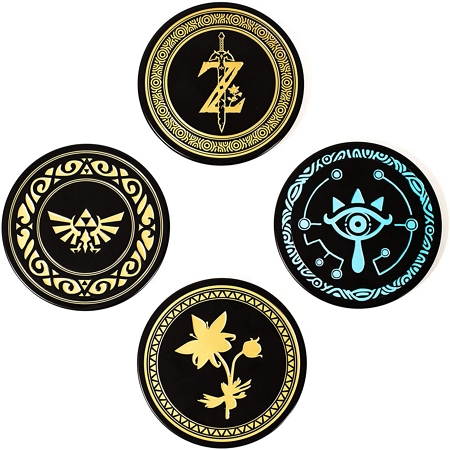 Get your giftee the perfect accompaniment for their drinks while playing the latest installment of the franchise. No need to worry about any condensation or spills on the coffee table with these around.
These metal coasters feature a minimalist yet appealing design that any fan will appreciate.
5. Link Valentine's Day Card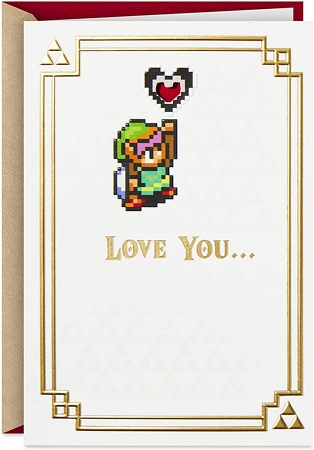 Share this Valentine's Day card with your loved one who enjoys playing The Legend of Zelda. The outer design includes an 8-bit version of Link from the original Nintendo game.
6. SanDisk MicroSDXC-Card for the Nintendo Switch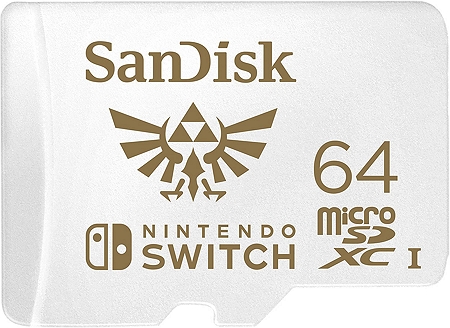 How else are you supposed to play the new Legend of Zelda game without enough storage on your Nintendo Switch?
Here's a micro-SD card with the Royal Crest logo that will excite hardcore fans.
7. Legend of Zelda Cups
The green color and retro aesthetics of these Legend of Zelda glasses are sure to make any fan fall in love with the game all over again. This set is perfect for daily use!
8. Legend of Zelda Perler Beads Set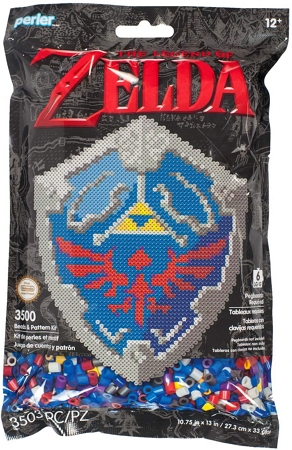 Allow them to spend some time creating their own Legend of Zelda crest with these Perler beads.
Just like at the end of each Legend of Zelda game, your recipient will achieve a sense of accomplishment since this is a product of effort and a labor of love.
9. Zelda Wingcrest Tankard
Make your favorite Zelda fan feel like they live in Hyrule with this stylistic wooden tankard. The wooden material will insulate cold beverages better, keeping their beer cold longer.
10. Legend of Zelda Copper Switch Cover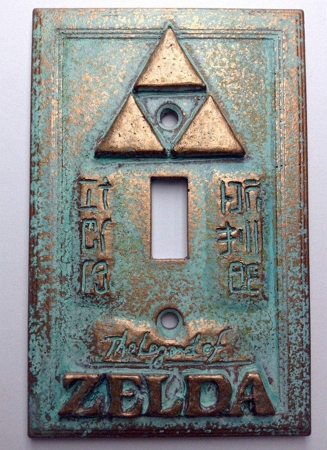 Give your recipient this Legend of Zelda switch cover to totally transform their gaming space into something that's out of this world.
The switch plate is designed to make it seem as if the copper material has aged and developed an aesthetic patina that will surely catch anyone's attention.
11. Zelda & Link Clock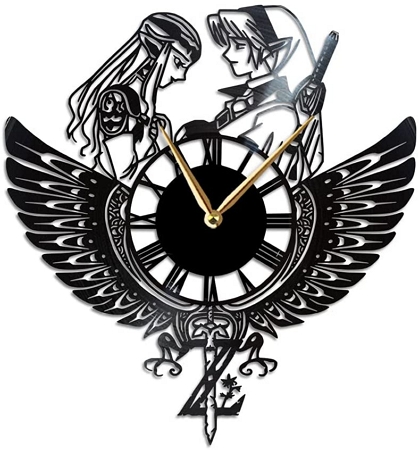 Here's an amazing wall clock to spruce up any part of your giftee's home. This clock features a detailed Princess Zelda and Link design. This wall clock looks seamless – there won't be a place it won't fit in.
The Legend of Zelda logo below makes this functional decor unique.
8 Legend of Zelda Collectibles
12. Link Figurine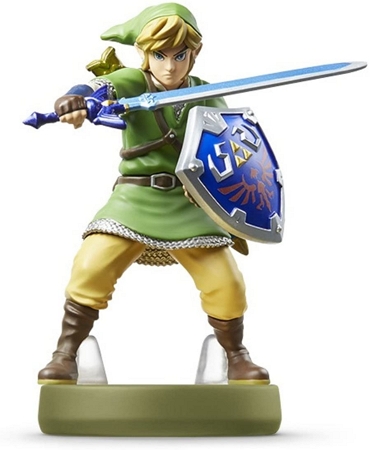 While fans have been playing the games for years, they may have never owned an action figure of their favorite hero. And if they're a longtime fan, it's more than likely that they'd want to receive this depiction of Link for their birthday.
13. Limited Edition Legend of Zelda Notebook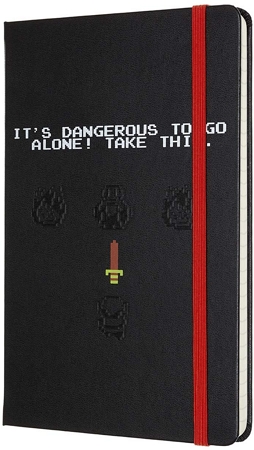 "It's dangerous to go alone! Take this." This phrase originated in the original 1987 The Legend of Zelda game and has become a meme template that's circulated the web for years.
Here's a 240 page notebook for those who love the highly successful first installment and who appreciate the memes that it spawned.
14. Legend of Zelda Sword Replica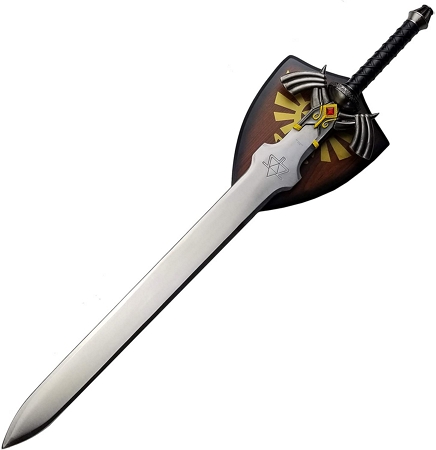 While some love to collect figurines, others love to display legendary items from the games. This Master Sword replica is perfect for enthusiasts who enjoy hoarding and displaying realistic renditions of in-game objects.
This display will last for quite a long time since the blade is made of stainless steel.
15. Zelda Wooden Musical Box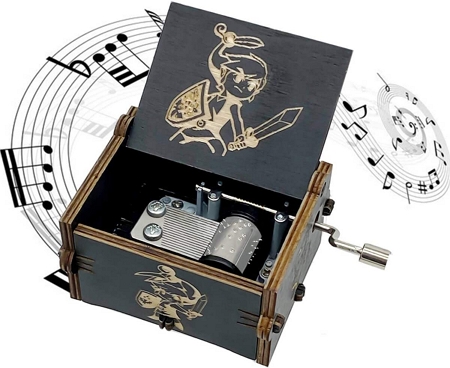 Some people love the franchise for its gameplay, while some love it for the storyline. There are those, however, who enjoy the music in the Legend of Zelda.
Bring back strong nostalgic feelings with this Legend of Zelda wooden music box that plays the theme song.
16. Ocarina Instrument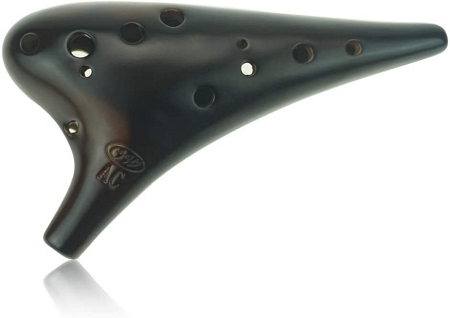 This legendary instrument first appeared in, you guessed it, The Legend of Zelda: Ocarina of Time, which was the first installment in the franchise with 3D graphics.
This Ocarina doesn't only serve as a collectible, though. Any skilled musician will be able to play their favorite Legend of Zelda theme with this!
17. Legend of Zelda Chess Set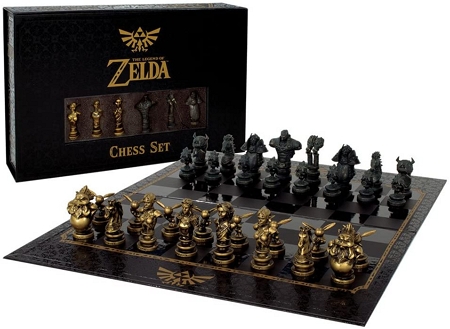 If you know someone who is a hardcore Legend of Zelda fan and also an expert chess player, this is the perfect present for them.
18. The Legend of Zelda Collector's Puzzle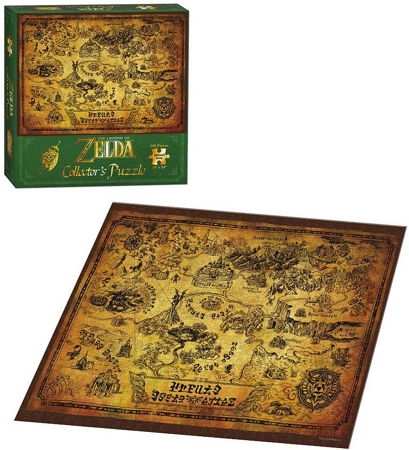 One of the gameplay mechanics across multiple installments that fans enjoy the most is solving different puzzles in the game. As such, it's only fitting to give this Legend of Zelda Collector's Puzzle to the fan who loves assembling jigsaw puzzles.
The puzzle shows a stunning map of Hyrule, which can be displayed with the rest of their Legend of Zelda collection.
19. Princess Zelda Action Figure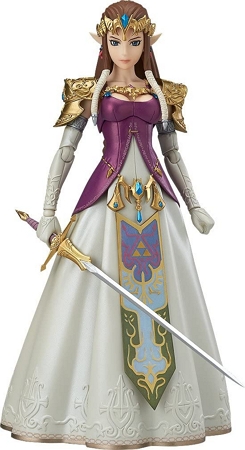 Those who haven't played the game often mistake Princess Zelda with Link's character. Princess Zelda is actually the mortal incarnation of a goddess who is chosen to be the guardian of The Chosen One's power.
Anyone who's a fan of Princess Zelda will appreciate this beautiful action figure, which is inspired by her iteration in The Legend of Zelda: Twilight Princess.
10 Legend of Zelda Merchandise Gifts
20. Legend of Zelda Makeup Brush Set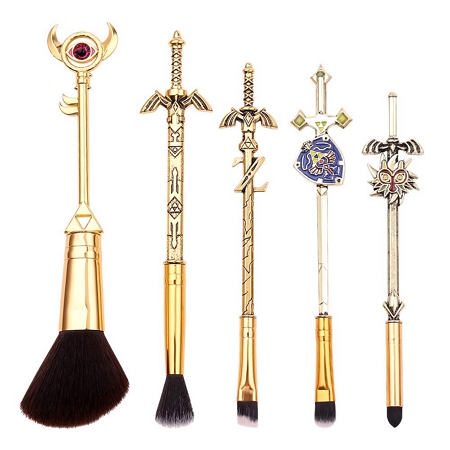 Here's an awesome weapon makeup brush set for the Princess Zelda in your life. This set includes five different brushes, each with its own size and shape for different uses and each with unique designs based on weapons in the game.
21. Legend of Zelda Airpods Silicone Case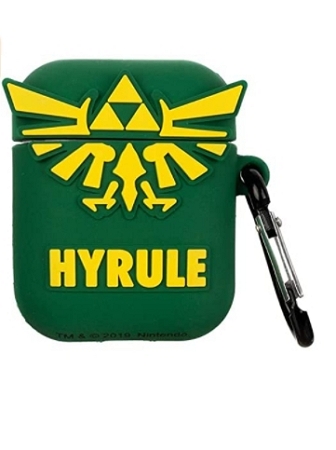 Keep your friend's Airpods protected and secure at all times with this Hyrule silicone case. They'll never lose sight of this case since it comes with a carabiner that they can attach to their bag or belt.
22. Sheikah Slate Phone Holder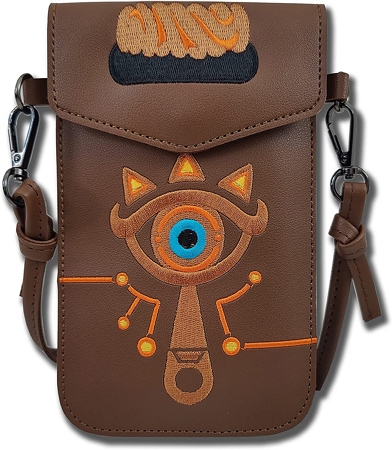 Here's a Sheikah Slate phone holder for those who love to travel light.
Just like how the Slate enables the player to access the map in the game, so too will the user be able to use multiple apps with their phone inside the Sheikah Slate holder.
23. Legend of Zelda Sunglasses for Kids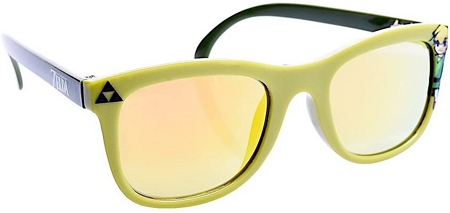 Legend of Zelda isn't just for gamers who were born in the '80s. Gen Z also love their fair share of the franchise!
Just take a look at the numbers for the recent installment, Breath of the Wild, which sold over 25 million copies, making it one of the best-selling video games of all time since its release.
Here's a pair of sunglasses for the kids who fell in love with the game and are waiting for Breath of the Wild's sequel.
24. Wingcrest Triforce Beanie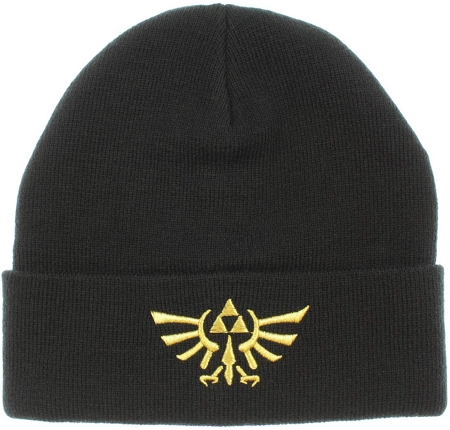 Here's a stylish Legend of Zelda beanie for fans featuring the gold Hyrule crest, It's the perfect accessory for fans who love to display their love for the franchise.
25. Link's Wallet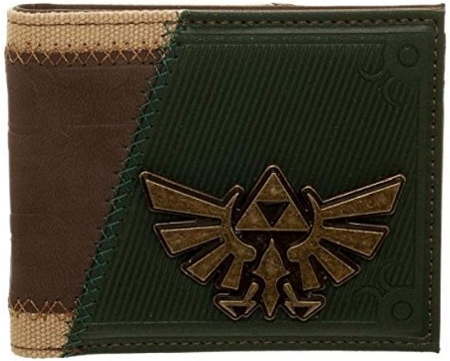 Allow your giftee to take their hard-earned Rupees (which is the main currency in the Legend of Zelda) wherever they go. It's slim and can fit up to three cards, which is perfect for quick trips to the supermarket.
26. Bib for the Littlest Link Fans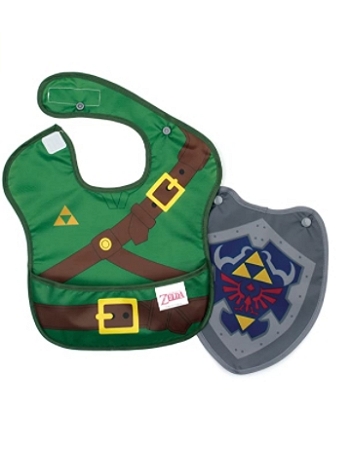 It's never too early to introduce toddlers to the vast and magical universe in The Legend of Zelda. Here's a bib, a perfect gift for baby showers, for the growing Links who are destined to retrieve the Triforce and save Princess Zelda.
27. 8-Bit Link Ornament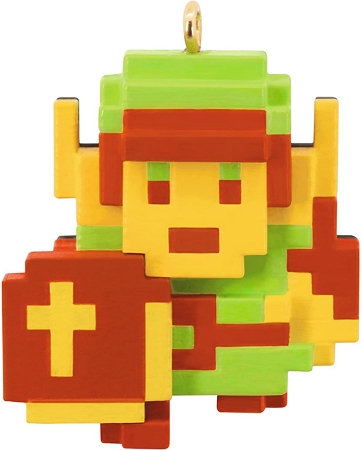 Christmas may have just passed, but this 8-bit Link ornament can be hung in a home any time of the year. The sight of this pixelated Link is enough to bring powerful nostalgia and memories from the original 1987 game on the NES.
28. Breath of the Wild Tee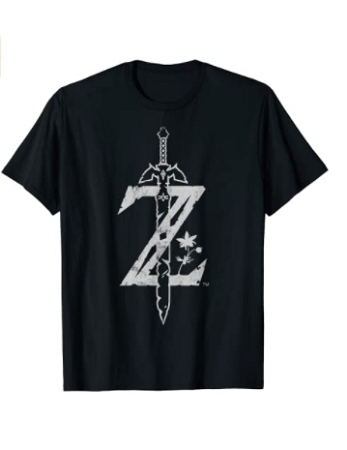 If you know one of those 25 million players who got a copy of Breath of the Wild, then here's an easy gift to give them on any occasion.
It's a straightforward design that anyone will appreciate. There are three different colors to choose from and there are size options for men, women, and kids.
29. Legend of Zelda Umbrella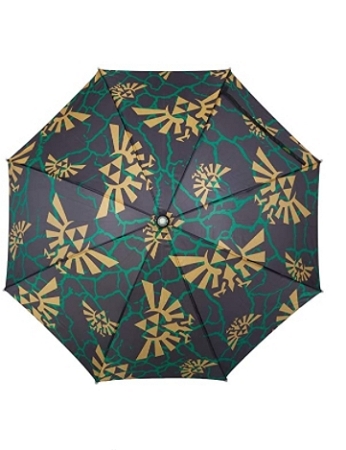 Did you know you can summon the rain by playing a specific song in the game? That's only in the games of course, but you can never be too prepared for any type of weather.
Here's a Legend of Zelda-themed umbrella to use during the rainy season. This umbrella also includes LED lights on the tips for better visibility at night, and an LED light on the handle that serves as a flashlight.
Legendary Legend of Zelda Gifts for Any Fan
Any Legend of Zelda fan will appreciate these gifts and hopefully serve as a great stop-gap until the Breath of the Wild sequel comes out.
Shops for gifts for people who are fans of other popular Nintendo and fantasy games: