The Wizard of Oz is a classic musical fantasy film that people continue to admire despite it being almost a century old. I mean, who wouldn't be captivated by the tales of Dorothy Gale and her adventure through the Land of Oz?
There's plenty of timeless lessons to be learned, too, so even children today can appreciate the story. And, let's not forget the catchy songs within the film!
Huge fans of the Wizard of Oz will appreciate receiving one of these 27 Wizard of Oz gifts for any occasion.
11 Wizard of Oz Gifts and Ideas
1. Wizard of Oz Movie Poster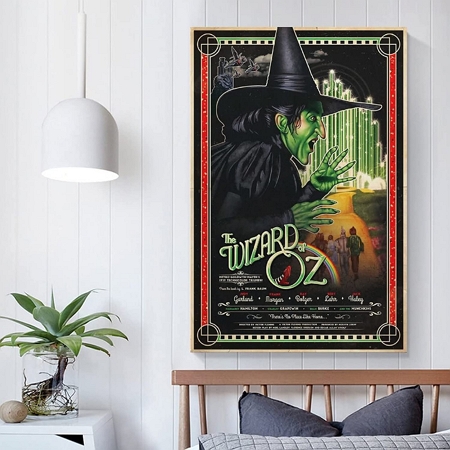 Any adventure story must have some sort of antagonist that keeps the hero from reaching his objective.
In the case of The Wizard of Oz film, it's the Wicked Witch of the West who becomes a nuisance for our main characters, preventing Dorothy from escaping the Land of Oz.
Give your recipients a poster of the 1939 film that keeps the iconic villain at the center of attention.
2. Vinyl Record Wizard of Oz Clock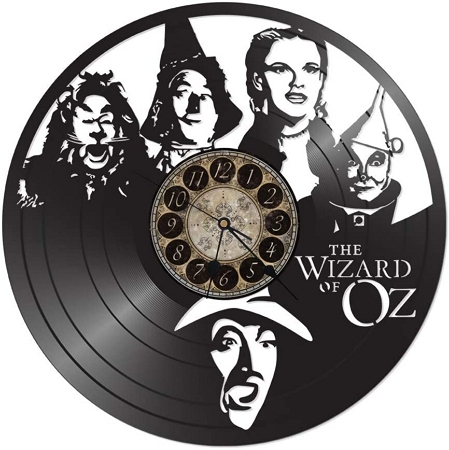 Give your recipient's kitchen a retro feel through this vinyl record with the Wizard of Oz design.
Although the film boasts the usage of Technicolor throughout the movie, looking at the black & white aesthetics of this clock will give them a sense of nostalgia.
3. Wizard of Oz Coffee Thermos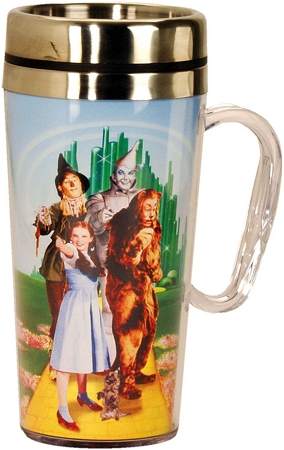 Follow Dorothy and the gang on the Yellow Brick Road that leads to the Wizard of Oz. To do that, though, your recipient must keep their focus, and they won't be able to concentrate without a cup of their favorite morning drink.
The great part about this is that they don't have to worry about their drink getting cold because of the double insulation that the cup provides.
4. Bangle Bracelet with a Quote from The Wizard of Oz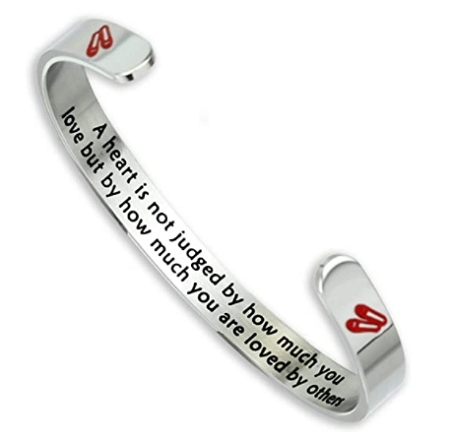 Remind your recipient through this bangle bracelet that there will always be people who love and support them no matter what.
This quote from the Wizard, who tells Tin Woodman that he's lovable enough despite not having a real heart, is very profound and one that will stick with your recipient anywhere they go.
5. "There's No Place Like Home" Door Mat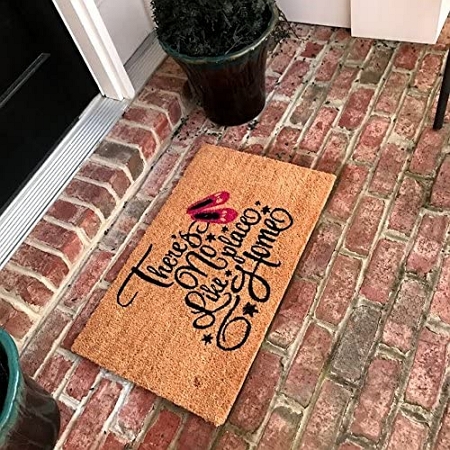 Even if visitors don't recognize the red slippers, they'll undoubtedly relate to the message on this doormat.
While Dorothy wanted to escape her dull (literally black & white) life in Kansas, there's nothing she wanted more than to return home after the troubles she experienced while in the Land of Oz.
Your recipient will feel the same away when greeted by this doormat.
6. Red Slippers Garden Stepping Stone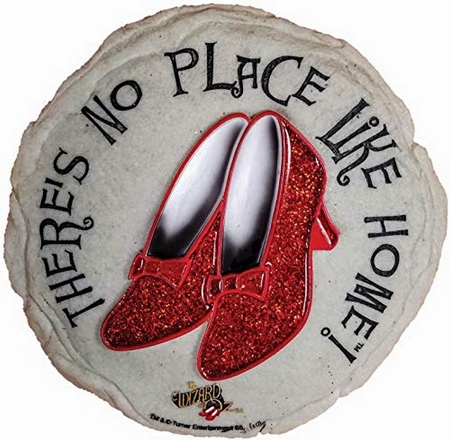 Here's another lovely decor piece to spruce up a front yard or garden. This durable Wizard of Oz stepping stone is built to be placed outdoors, so don't worry about it getting wet or breaking easily.
7. Toto in the Basket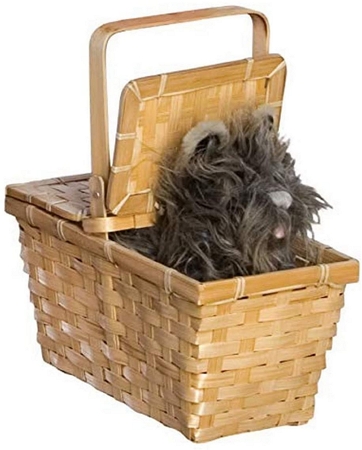 Toto plays a crucial role in the story, leading Dorothy to chase after him and providing her a reason to leave the monochromatic lifestyle of Kansas. Dogs truly are man's best friend.
This Toto in the Basket works really well if your recipient plans to go all-in with their cosplay.
8. The Wizard of Oz: Emerald City-Opoly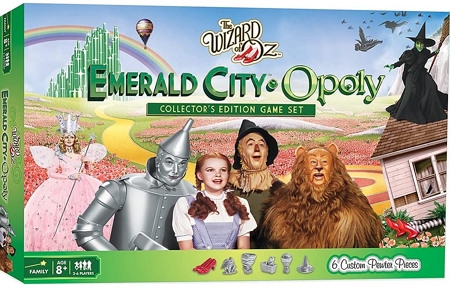 Try to beat your friends from getting to Emerald City first, make friends along the Yellow Brick Road, and avoid the flying monkeys in this Wizard of Oz-inspired Monopoly game.
Spice up the game by making some friendly bets, for example, with the winner being rewarded with the title of "Wizard" and the loser having to wash the dishes for one week!
9. "Emerald City Parking Only" Sign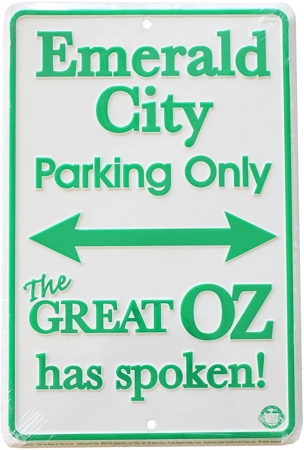 The Great Oz has spoken! Only Emerald City citizens are allowed to park within 50 square feet of this sign. Those who violate this rule shall be taken away by the flying monkeys into the Wicked Witch's lair.
All jokes aside, this sign is a nice gag gift to spruce up any room.
10. The Wizard of Oz Collection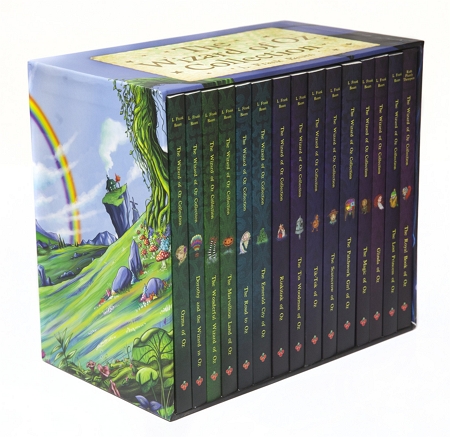 There's nothing that would show that you're a huge Wizard of Oz fan more obviously than having a book collection of L. Frank Baum's finest work displayed in your reading room.
Most people know only about the musical, so I highly doubt that your recipient already has a copy of the collection, making it a safe gift for baby showers and parents in general.
9 Wizard of Oz Merchandise Gifts
11. Wizard of Oz T-Shirt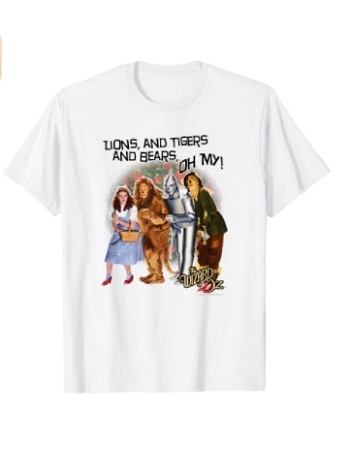 Here's a t-shirt your recipient should wear whenever they go on an adventure. They might encounter lions, and tigers, and bears who turn out to be super friendly!
And by lions, tigers, and bears, I mean other people. Please refrain from befriending actual lions, tigers, OR bears.
12. Yellow Brick Road Tote Bag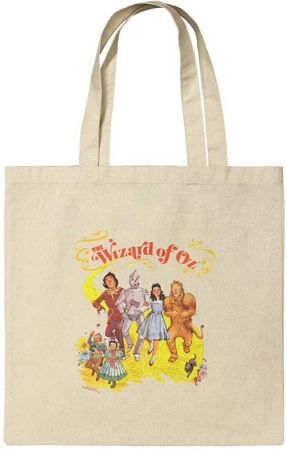 This tote bag is one of the more classy Wizard of Oz gifts that will look timeless and even prettier and more vintage as time passes, just like the 1939 film.
Your recipient will be grateful when they go to the supermarket and don't need to use extra plastic bags, which saves the environment and their wallet.
13. "You Had The Power All Along, My Dear" Makeup Bag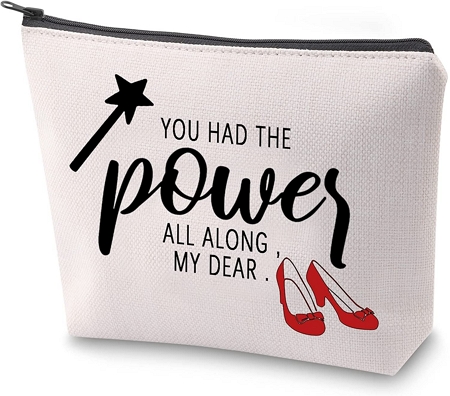 Remind your recipients that they always have the power, or the choice, to become the person they aspire to be.
Also, they can be as pretty as they want to be when carrying around their makeup at all times, tightly packed in this Wizard of Oz mini bag, which I'm sure women (and Wizard of Oz fans) on the go will highly appreciate.
14. Keychain with a Wizard of Oz Quote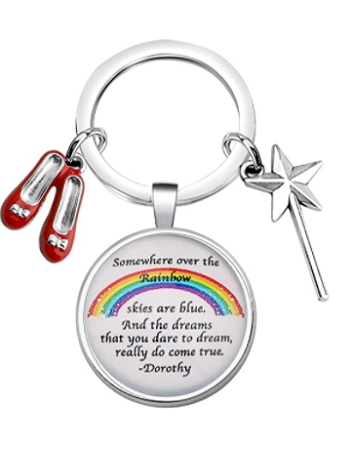 There are plenty of moments in the movie that reminds us that we're capable of achieving our dreams. Or at least we're reminded that everyone is free to dream.
Among the memorable scenes that come to mind is at the start of the movie when Dorothy starts singing the classic song "Somewhere Over The Rainbow," which was so popular that it became Judy Garland's signature song.
15. Wicked Witch of the West Socks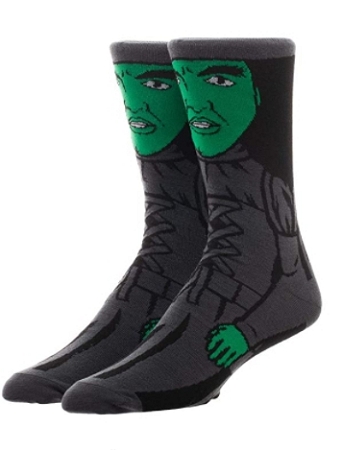 It's hard to sympathize with villains like the Wicked Witch who tries to obtain her sister's ruby slippers at any cost. Regardless of the character's motives, Margaret Hamilton's portrayal of the witch and her performance left such an impression that it's hard not to pay homage to her character, even on socks.
16. Wizard of Oz Characters Fleece Blanket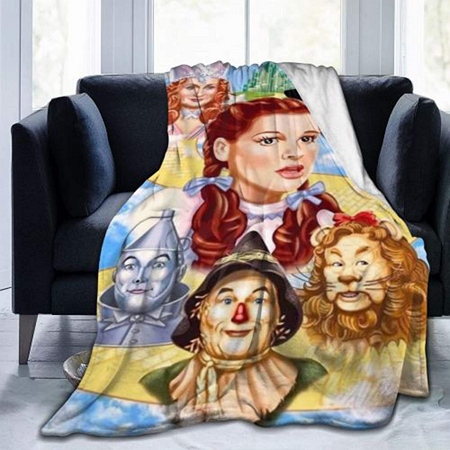 Allow your recipient to get cozy as they re-watch The Wizard of Oz for the nth time. They won't feel lonely since Dorothy and company are here to watch with them.
17. Red Sequin House Slippers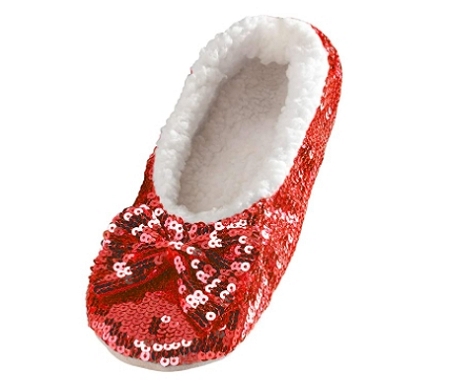 Give them these red sequin house slippers that they can click together whenever it's their turn to wash the dishes or do chores they've been dreading all day.
18. The Wizard of Oz 2022 Calendar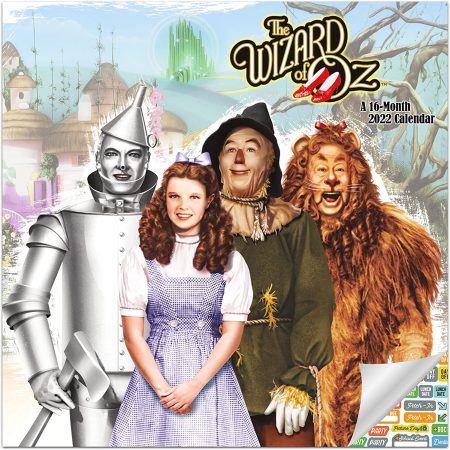 Here's one of the more useful Wizard of Oz gifts that will help your recipients keep track of the year and organize their daily tasks.
19. The Wizard of Oz Coasters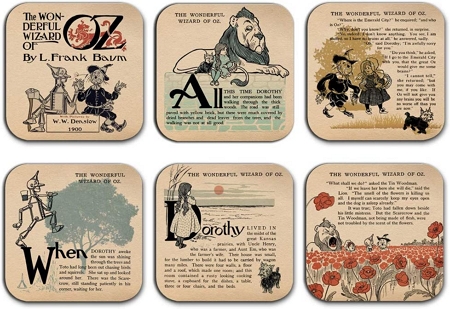 Get your recipients some classy coasters that pay homage to the original book's aesthetic and designs.
These convenient coasters will prevent stains from forming on their furniture while sipping tea and reading L. Frank Baum's novels.
8 Wizard of Oz Memorabilia Gift Ideas
20. The Wizard of Oz Matryoshka Set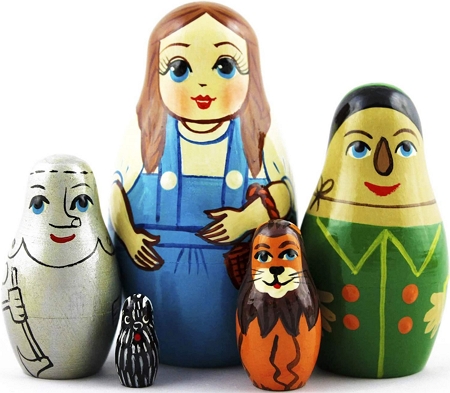 It's hard not to distinguish this group when you're a Wizard of Oz fan! This cute matryoshka set would make a lovely gift for anyone who loves the classic film who is also hard to shop for.
21. Witch of the West Poster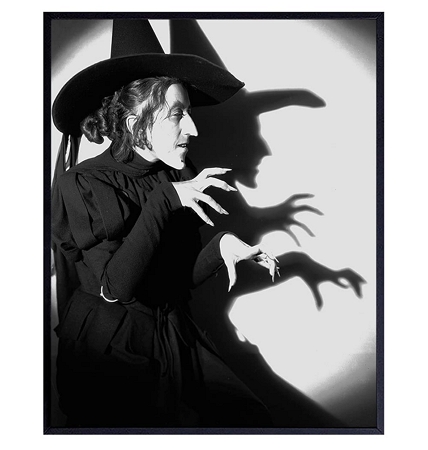 The Wicked Witch of the West has become an iconic figure over the years for those who have been mistreated or misjudged, especially after the release of the hit 2003 Broadway musical, Wicked.
This is the perfect gift for the fan who appreciates this witch's struggle.
Take note that this item doesn't come with a frame.
22. Wicked Witch with Her Hourglass Christmas Ornament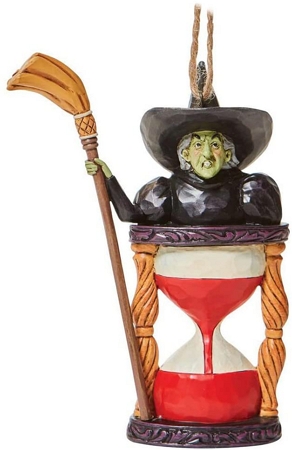 You might ask yourself, who would want to put a witch ornament up their Christmas tree? A huge Wizard of Oz fan, of course!
Of course, the time and place for ornaments like this one is not limited to the Yuletide season. This would make a very impressive decoration for Halloween, too.
Get the biggest The Wizard of Oz fan this hourglass ornament with the Wicked Witch, who arguably is the most popular witch of the 20th century.
23. Dorothy & Toto Christmas Ornament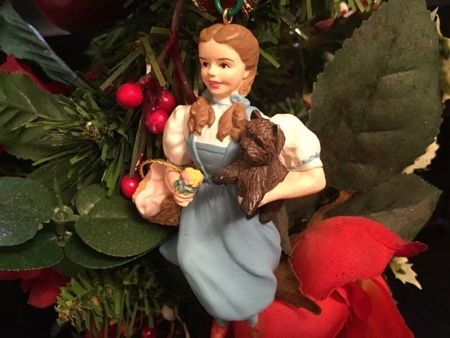 For a more innocent and desirable decorative piece, this tree ornament with Dorothy's angelic face can serve as the star of your recipient's Christmas tree.
24. Tin Man and His Heart Ornament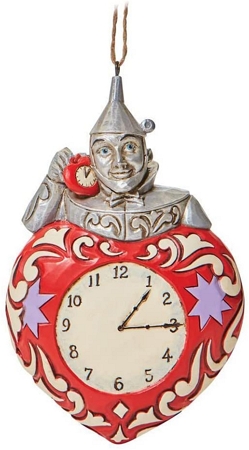 This ornament tell us that a "heart is not judged by how much you love, but by how much you are loved by others."
This is a pretty ornament one of those Wizard of Oz gifts that will work on Valentine's Day as well.
25. "Over The Rainbow" Music Box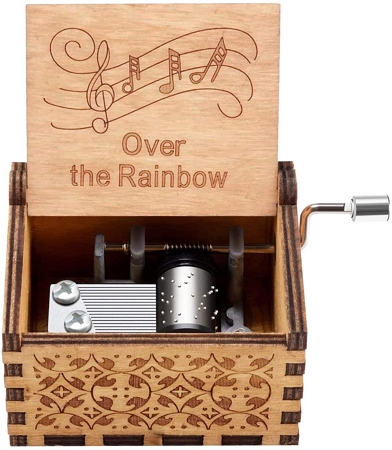 Here's a keepsake that any Wizard of Oz fan will cherish. The benefit of this wooden box is that it doesn't require any batteries to operate. Instead, you have to crank the lever – a nice aspect for people who love old-fashioned and vintage things.
26. Wizard of Oz Snow Globe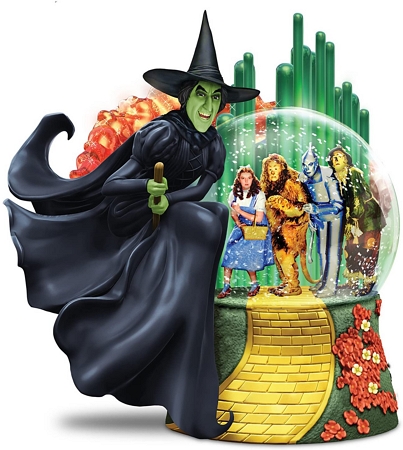 Everything your recipient loves about the Wizard of Oz is contained in this single snow globe that features the glorious Emerald City in the background as Dorothy and friends approach the end of their journey.
When shaken, the snow globe will evoke the famous poppy field scene.
Out of Munchkin Country and Back to Kansas
I hope you overcame your obstacles on the Yellow Brick Road and found the perfect Wizard of Oz gift!
If you're not done shopping, check out these other wonderful gift ideas: