Things are starting to slowly get back to normal, and since we're heading into the holiday season chances are there is going to be a Yankee Swap or White Elephant gift exchange at a family or office holiday party.
This popular party game is intended to be fun for everyone, but if you're someone who already has a hard time buying gifts, looking for a great Yankee swap gift can be stressful. There's usually a theme, a limit to how much you can spend, and there's no specific recipient.
So, in the interest of minimizing your stress level and saving time, here are 30 Christmas Yankee Swap gift ideas, including gag gifts and useful things, for your next holiday gift exchange.
15 Funny Yankee Swap Gifts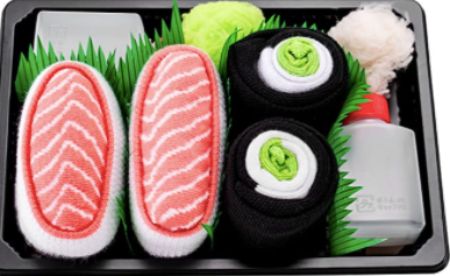 Maybe not everyone likes sushi, but everyone can use socks. This adorable gift takes gifting (and receiving) socks to another level as it's packaged to look like a sushi dinner. Enough said.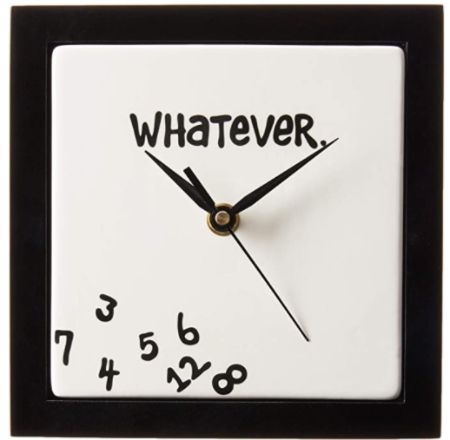 We all have this kind of a day from time to time, and this wall clock just keeps it real. It's a bit on the smaller side and requires a little more brainpower to get an accurate time, but hey, it looks cool.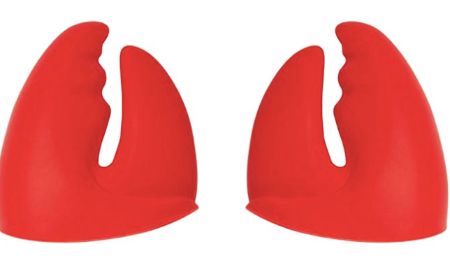 No more yelling "Oh, crab!" when they accidentally grab something hot from the oven. These silicone pot holders are thoughtful, practical, and funny. They tick all the boxes for a perfect Yankee Swap gift.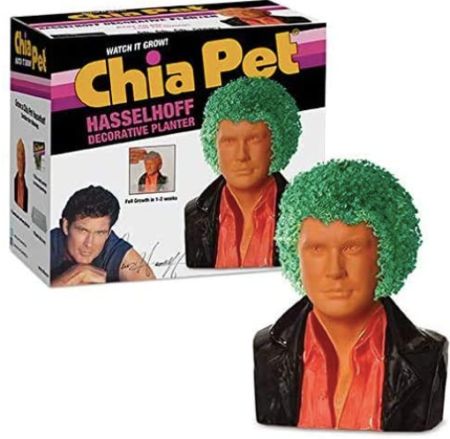 Discover who the closeted Hasselhoff fan of the group is with this Hasselhoff Chia Pet. You might just make their night and, at the very least, get a few laughs with this gift.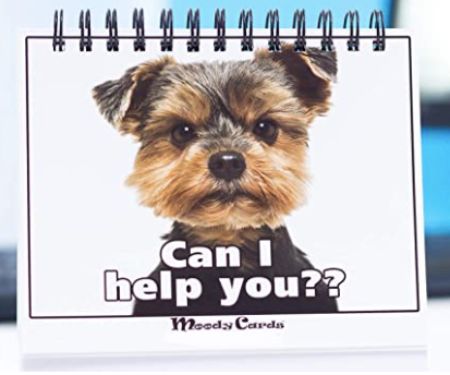 Here's something that can help someone express their mood without actually saying anything. Whether it's a coworker that just won't take a hint or kids who won't leave you alone, this mood chart is a good addition to any home or office desk. Besides, who doesn't like dogs?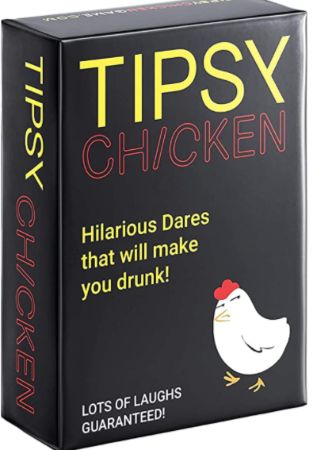 The name of this game is already a winner and this is one of the more provocative Yankee Swap gift ideas on this list.
This is a strictly adults-only version of truth or dare that will definitely liven up any gathering among friends as long as everybody agrees to keep their sense of humor and not talk about what happened afterwards.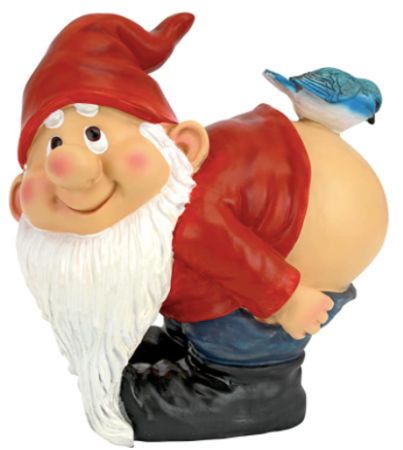 If you're looking for a true gag gift, how about this garden gnome that's happily mooning anyone who cares to look? This Yankee Swap gift may not serve any other purpose than to get a few laughs, but the bluebird seems to like it.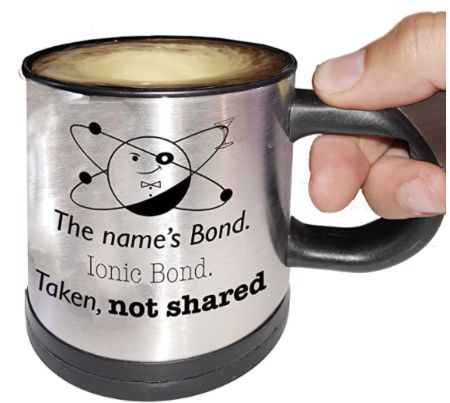 This gift is punny, nerdy, and useful all at once. Coffee time can be more fun with this self-stirring mug. It's science but also, it's Bond. James Bond.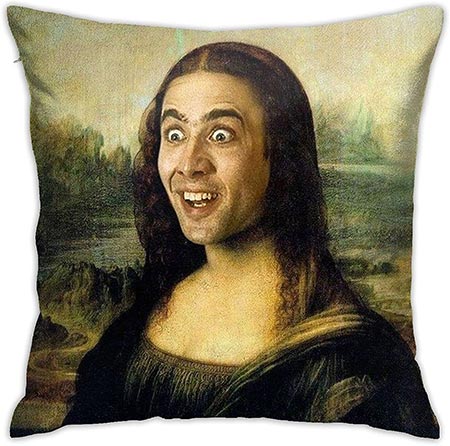 Who needs a Nicolas Cage pillow? Absolutely nobody. But that's why this rectangular pillowcase makes a perfect Yankee Swap gag gift. You never know, you might just see Mr. Cage in all his perfect glory perched on your friend's or coworker's sofa the next time you visit.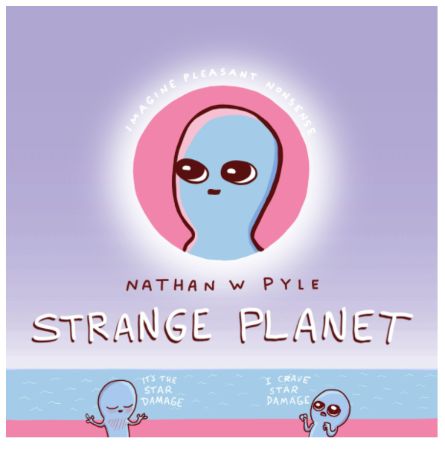 Help bring anyone's quirky sense of humor out with this Goodreads Choice Award-winning book by New York Times Bestselling author, Nathan W. Pyle. This book is a good pick-me-up and can be a useful thing to have while traveling, waiting in line at the dentist's office, or spending an afternoon at the DMV.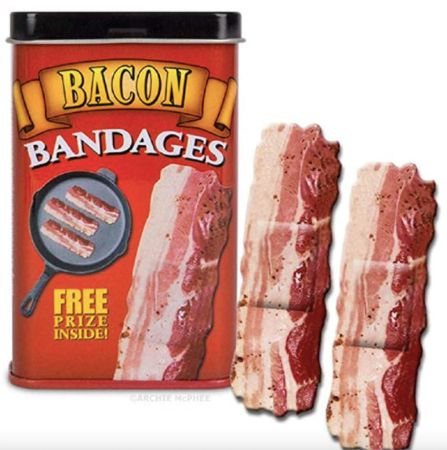 These bacon strips bandages come in a convenient tin package that can be carried around in a purse or included as a fun addition to an otherwise boring first-aid kit.
Plus, they're safe for vegans and vegetarians.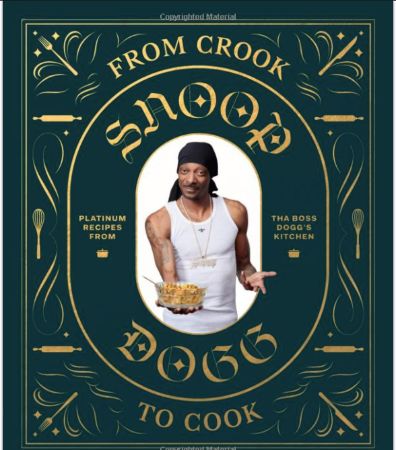 Before their cooking show came out, nobody knew "Tha' Boss Dogg" had anything in common with Martha Stewart. Turns out they do, and this cookbook is a testament to their friendship.
This cookbook includes all of his best recipes, so this is one of those Yankee Swap gift ideas that will turn the recipient into a chef!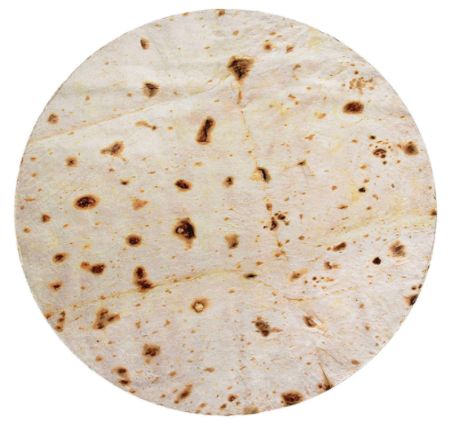 This tortilla flannel blanket can make anyone understand why every new parent is told to "wrap their baby like a burrito." It's perfect as a throw on any couch for chilly nights spent binge-watching or just hanging out.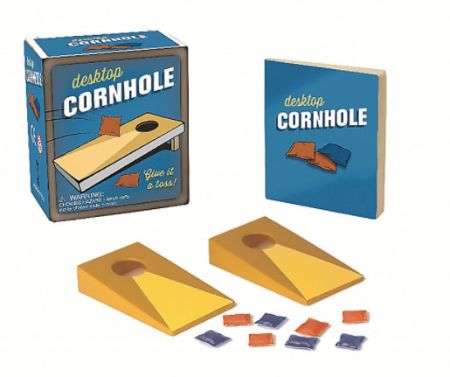 Why not give a miniature version of the game that's becoming more popular with kids and adults alike? It'll fit nicely on anyone's desk and provide something to do any time they need a little break.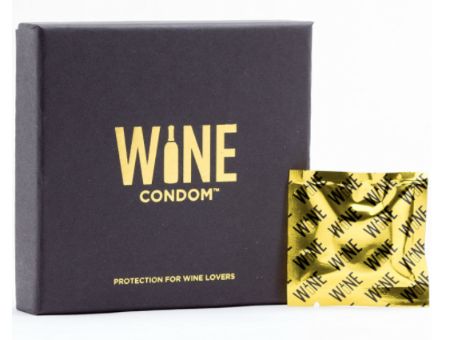 These "wine condom" wine and beverage stoppers are both funny and smart. They're airtight and made from food grade 100% rubber latex so there's no need to worry about the wine spoiling.
15 Cool Yankee Swap Gift Ideas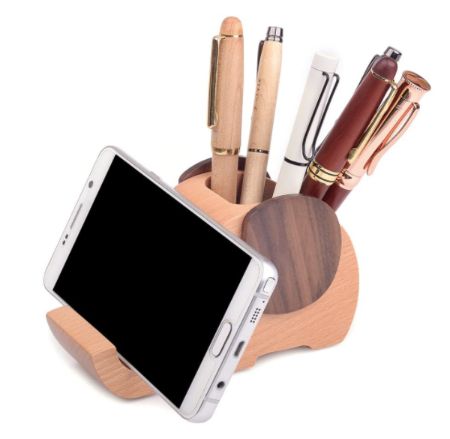 This wooden elephant desk organizer would not only look good on any desk, it's also very functional and doubles as a phone stand. It keeps all those pens organized and within reach.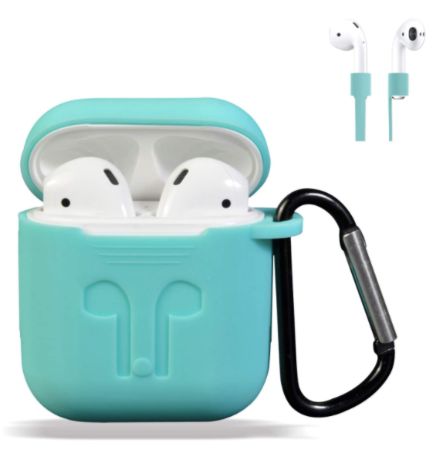 It seems like everyone's got a pair of Airpods these days, so this silicon AirPods case cover would be appreciated by anyone who's ever lost or scratched theirs.
It comes in a variety of colors and includes a clasp that can be easily hooked to a purse or bag so these precious little things are kept safe.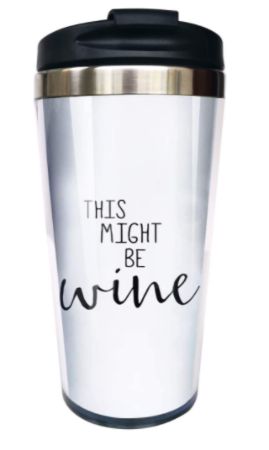 This travel mug could be telling the truth, or it could also just be coffee. Regardless, this sleek-looking mug prevents leaks or spills with its spill-proof screw lid and also keeps whatever's inside hot or cold.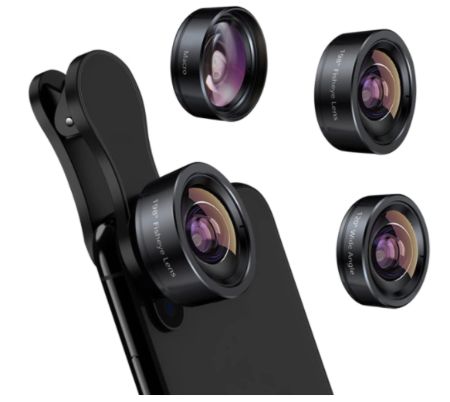 This camera lens kit works on Apple or Android smartphones and comes with three different lenses. It's simple, easy to use, and will help anyone who gets your gift at the next Yankee Swap gift exchange take pictures like a pro.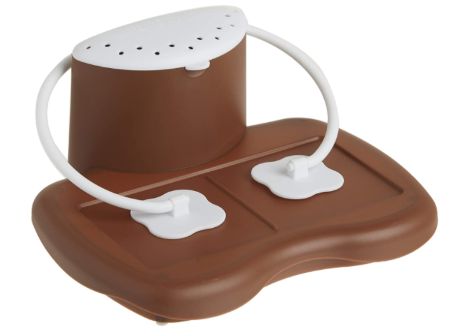 Making s'mores has never been this easy with this nifty little contraption that can take camping out of the woods and into the kitchen. Just assemble the ingredients, pop it in the microwave for 30 seconds, and it's done. No muss, no fuss.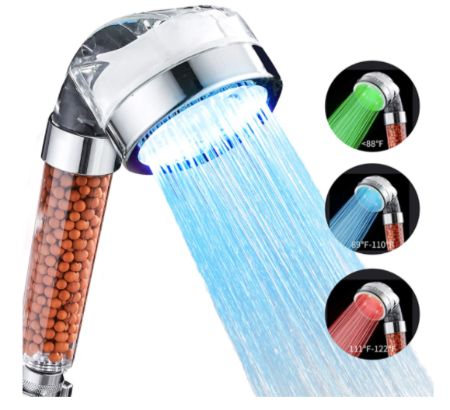 Taking a shower can be a party too with this fun LED light shower head that activates through water pressure and changes color depending on the temperature.
The filter stones can also reduce impurities and heavy metals to make shower time even more relaxing.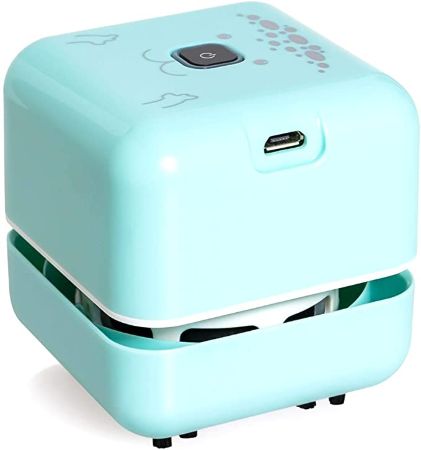 This tiny rechargeable desktop vacuum cleaner can help keep anyone's office space clean and organized. It's equipped with two gears for maximum suction and a storage compartment to store all those crumbs, pet hairs, coffee grounds, and whatever else finds its way onto a desk.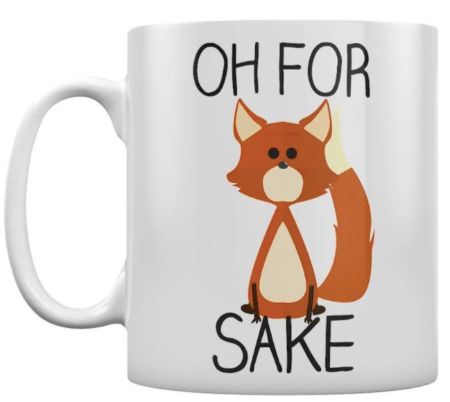 It's not just a mug, it's a mug with an attitude, and it's perfect for mornings when a statement needs to be made without getting in trouble.
It's perfect for anyone really. Even your boss (…maybe).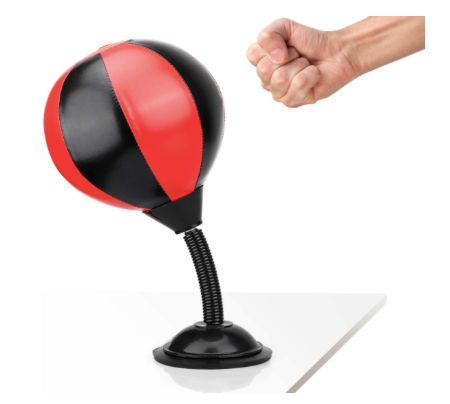 Everyone can use a little stress reliever, and this desktop punching bag is not only a healthy way to let off some steam, it's also a way to get a good workout from the convenience of your desk.
It comes with a suction cup that's strong enough to stick to any surface, so they can just go to town.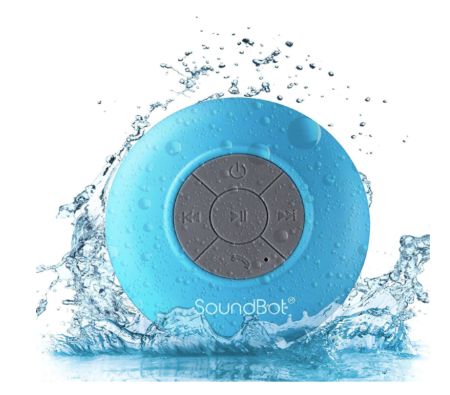 This handy water-resistant Bluetooth speaker is compatible with any Bluetooth-enabled device and makes listening to music, podcasts, or watching movies and videos anywhere (even in the shower) a lot more enjoyable.
Plus, it comes with a reinforced detachable suction cup so it can lay flat or stick to any surface.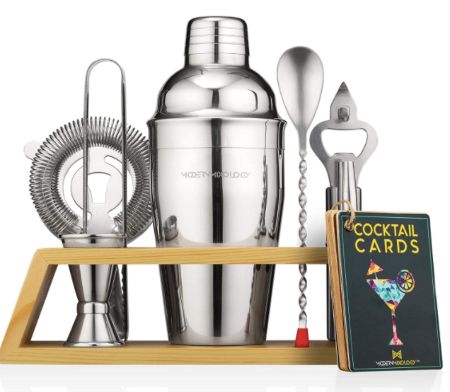 Why not help someone let their inner mixologist out with this bartender starter kit? This set would look elegant displayed anywhere and comes with recipe cards to make anyone a pro at mixing drinks in no time.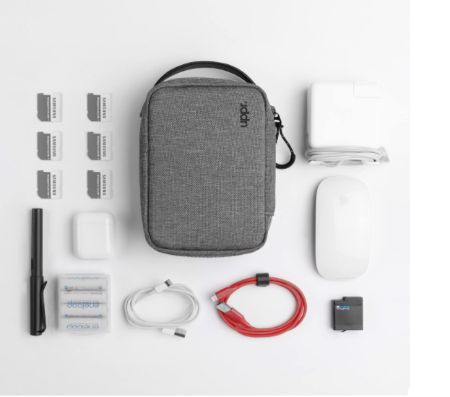 This gift is a godsend to anyone who travels a lot and wants to avoid messy, tangled cords in their luggage. It has built-in organizers and pockets to keep all your cable accessories neatly in one place.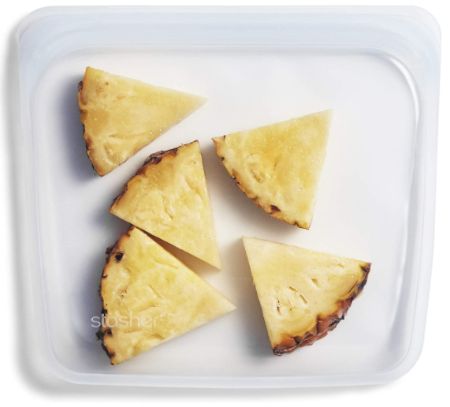 Help reduce single-use plastic waste with this reusable self-sealing platinum silicone bag. It's dishwasher and microwave safe and keeps food fresh and safe from contaminants.
This food bag is freezer, microwave, oven, and dishwasher safe.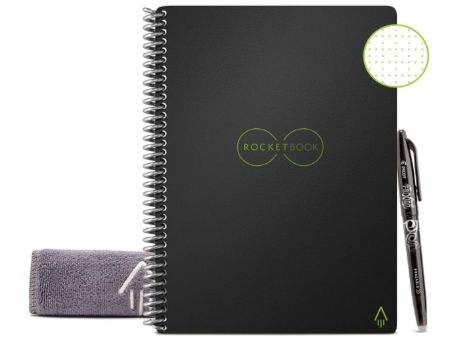 Make it easier for your giftee to transcribe notes during meetings and blast them to "the cloud" with this smart notebook by Rocketbook that works on iOS and Android devices.
This set comes with a reusable 36 page dotted grid notebook, a Pilot Frixion Pen, and one microfiber cloth. You'll definitely win several popularity points at the next Yankee Swap, especially with the techie crowd, with this really cool gift.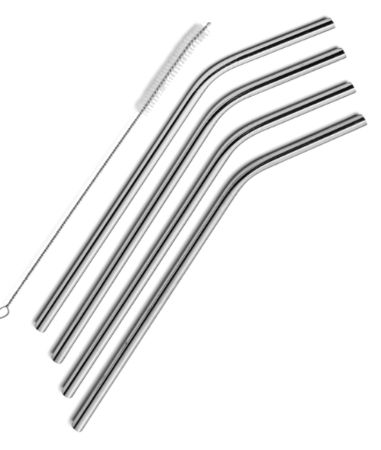 Even Oprah uses these stainless steel straws, and if they're good enough for Oprah, they're certainly good enough for everyone.
These come as a set of four and include the cleaning brush, too.
Yankee Swap Gifts Under $25
We all deserve to partake in some light-hearted gift-giving, especially after the difficult time we've all had these last couple of years. I hope I helped you do just that with these 30 cool Yankee Swap gift ideas I've curated just for the occasion. Happy swapping!
And if you're looking for more fun, silly, or just plain neat gift ideas, check out these other gift lists:
Did you bring any of these gifts to your latest Yankee Swap gift exchange? Share how it went in the comments below!