It can be quite the task coming up with decent gifts for LEGO lovers.
For starters, LEGOs can be expensive, who knows what the recipient already has and they likely have all the sets they want.
I rounded up some rather unique LEGO gifts that'll impress even the most die hard LEGO fanatic.
9 Unique LEGO Gift Ideas
1. LEGO Bonsai Tree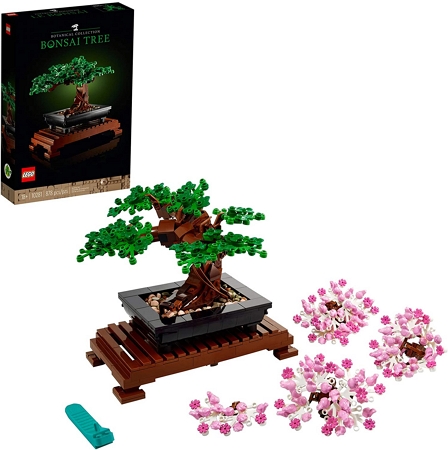 If your Lego fan loves the idea of having a bonsai tree that doesn't require regular maintenance, then they will enjoy building and displaying this Lego Bonsai Tree.
The benefits of this bonsai tree are that it will make your recipient happy, and they don't have to worry about remembering to water it every other day.
2. LEGO Dinosaur Fossils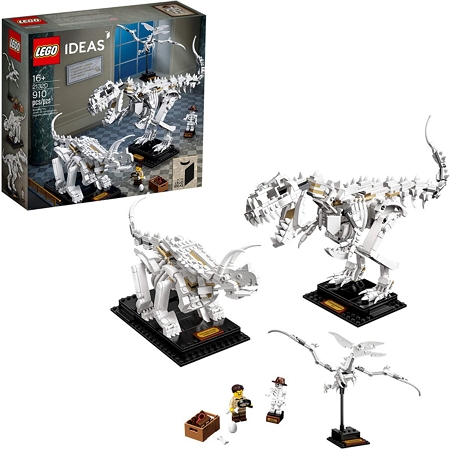 If you're worried about what to give your paleontologist friends, you don't have to anymore with these Lego dinosaur fossils.
This is an amazing way to show you understand your recipient's love for archeology.
This set includes fossil figures of the more popular dinosaurs, like the Tyrannosaurus rex, the Triceratops, and the Pterodactyl, as well as a mini-figure of a paleontologist and Homo Sapien fossils.
3. LEGO Adidas Kit for Collectors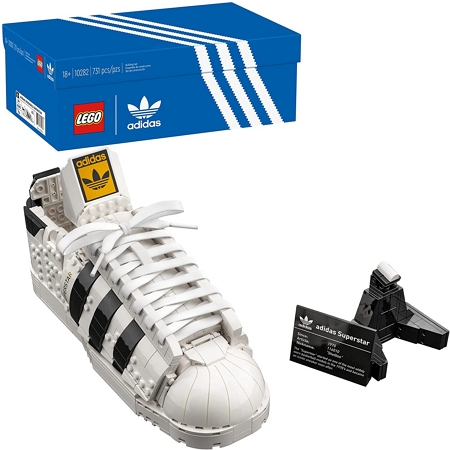 Whether they're a shoe collector or a Lego lover, or both, I'm sure they'll be happy to display such an iconic pair of sneakers in their enormous collection of shoes or Legos.
Just like with any white sneaker, this Lego Adidas will look best and even pristine by keeping it in a secure display box free from dust and dirt that might ruin it.
4. LEGO Wreath Christmas Gift Idea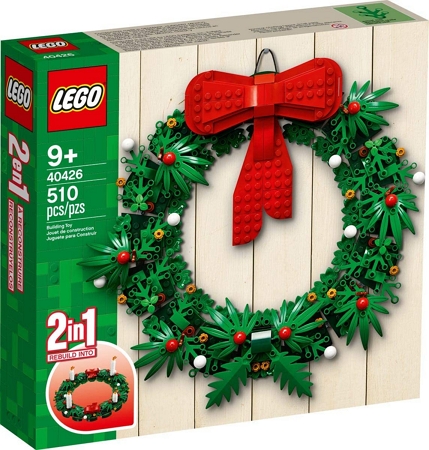 This Lego Christmas gift idea will allow your recipients to enhance the spirit of Christmas while showing their love for all things Lego.
This 2-in-1 set includes evergreen leaves and a bright, red ribbon that exalts the Yuletide season's atmosphere.
5. LEGO London Red Bus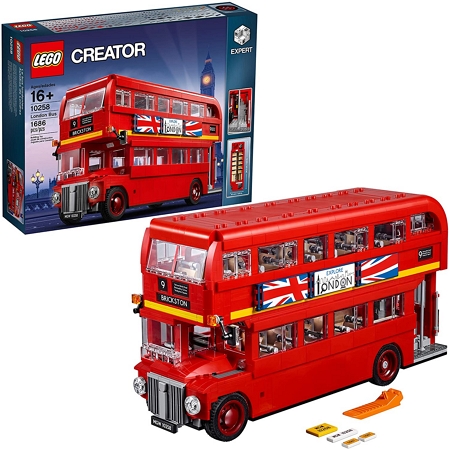 These iconic red buses are widely recognized around the world, and if your Lego loving friend has recounted their amazing trip to London, then make no mistake – this is the perfect gift for them.
There's no better way to remind them of London and their wonderful experiences there than this Lego London Red Bus.
6. LEGO NASA Apollo Saturn V Space Rocket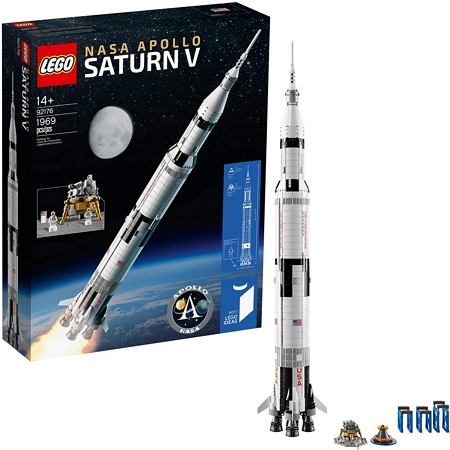 Neil Armstrong once said, "One small step for man, one giant leap for mankind."
There are probably plenty of us who, as kids, were fascinated by the vastness of space and objects that are beyond our world.
Adults who are still fascinated by space and who had dreams of becoming astronauts (or engineers, mechanics, or storytellers) as kids will find this Lego space rocket quite enjoyable.
This rocket stands at almost 40 inches and includes the removable rocket stages as well as mini astronaut figures.
7. LEGO International Space Station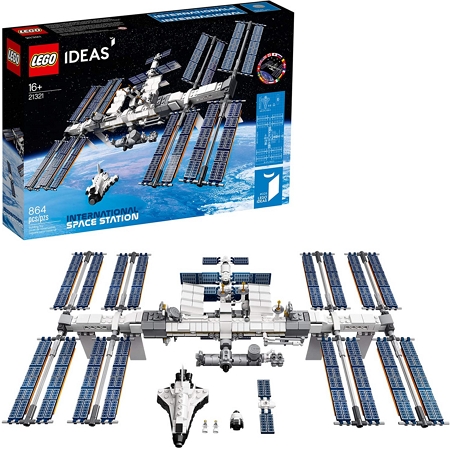 The International Space Station, is the biggest satellite that provides everyone with convenient technological services, such as GPS.
To grasp the size of this satellite, imagine each of those solar panels being as long as a football field!
While this Lego creation is only as tall as a human leg, your Lego fan will nevertheless spend hours of fun building this incredible Lego creation.
8. LEGO Yellow Fiat Car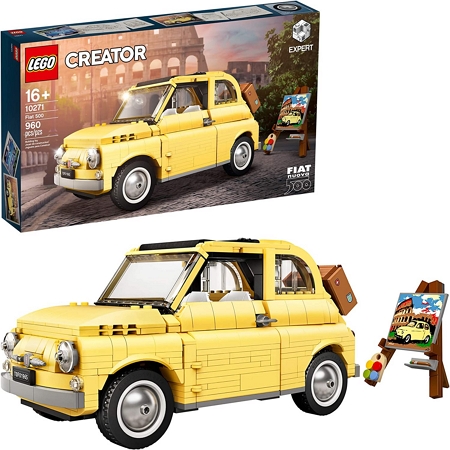 Lovers of the nostalgic past (and Lego lovers in general) will enjoy this yellow Lego Fiat car.
This set even includes a vintage suitcase, which adds to demonstrate your recipient's love for vintage designs.
With 960 pieces to build, experienced Lego builders will have no difficulty building this in a day or two.
9. LEGO Pirate Ship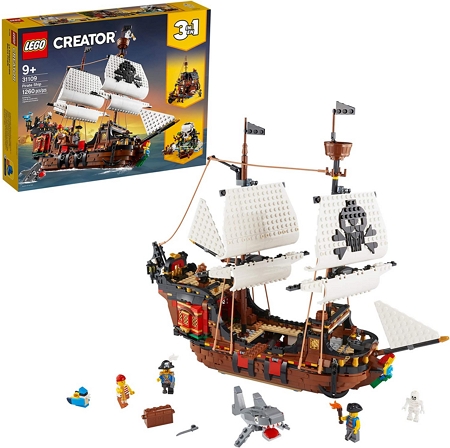 Pirate of the Caribbean fans, and those who generally enjoy big ships, can finally take pride in putting together and displaying a magnificent Lego pirate ship.
While this is no Black Pearl, Lego lovers will still have a challenge in building this menacing ship.
The set comes with the ship's crew members along with some unwanted guests, like a nasty shark that's eating away at the ship's foundation.
14 LEGO Gifts from Pop Culture
These next 14 Lego builds include sets that are catered towards people who consume plenty of pop culture, as well as people who appreciate the nostalgia of classic and vintage designs.
10. Baby Yoda from "The Mandalorian"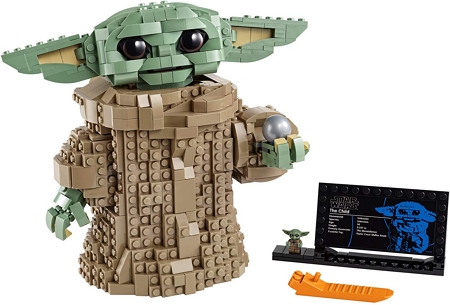 There's a reason Baby Yoda makes it in so many memes around the internet. That cute face is just too meme-able!
I think even those who haven't watched "The Mandalorian"on Disney+ will find this iconic figure too cute not to display with their Lego collection.
This is a safe gift for longtime Star Wars fans.
11. Iron Man Helmet LEGO Collectible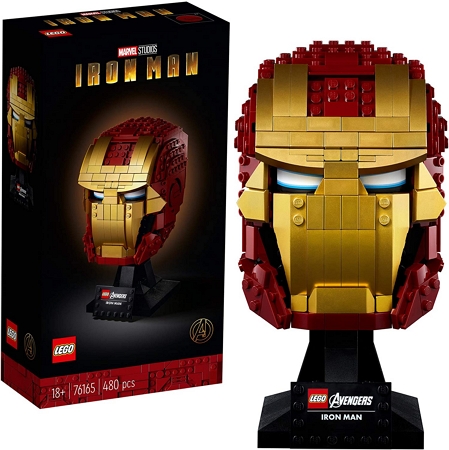 Behold the man who became the face of the Marvel Cinematic Universe and who started a global fanbase for comic books and their movie adaptations.
New or old fans of Marvel will appreciate receiving a legendary figure to display.
12. Venom LEGO Collectible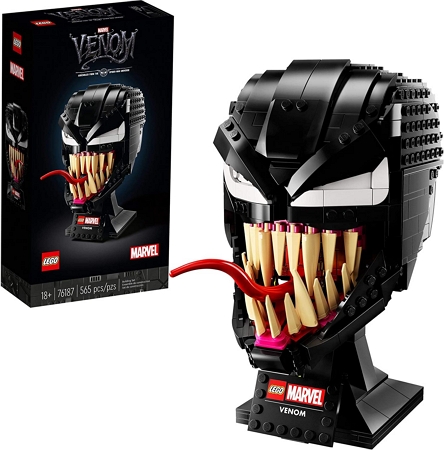 The second installment of the Venom franchise, Venom: Let There Be Carnage, has unsurprisingly gained more fans than its previous movie.
This is a great gift for Venom fans, whether they've been following this anti-hero from the start or have just discovered him.
13. Marvel LEGO Infinity Gauntlet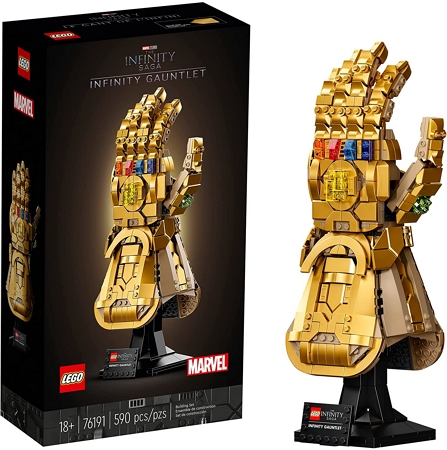 They will indeed be the collector of this universe once they get one of the most valuable weapons you can get your hands on, the Infinity Gauntlet.
No longer will your recipient have a hard time collecting the stones that govern the universe when you give them this Lego present for their birthday.
14. Guardians of the Galaxy Milano Starship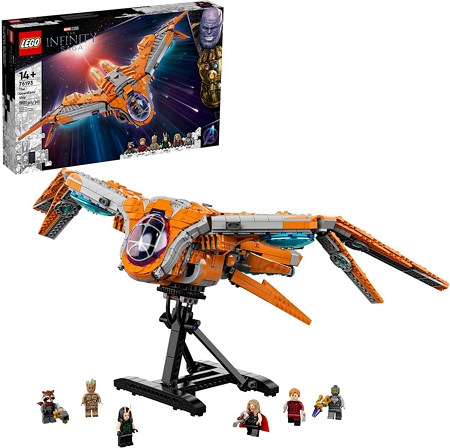 Here's another display piece that Marvel fans, especially Guardians of the Galaxy fans, will appreciate.
The Milano starship is an incredible spaceship owned by the Guardian's leader, Star-Lord.
This spaceship is accompanied by the main characters from the movie, Star-Lord, Rocket Raccoon, Groot, Mantis, and last (but not least), Thor Odinson.
15. LEGO Batman Cowl Stand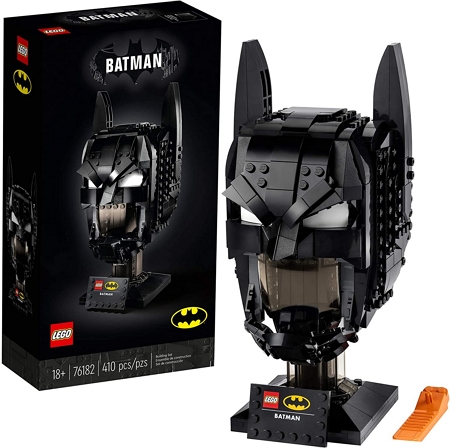 Have you ever wanted to own a collectible of Gotham City's renowned vigilante? Well, now you can, by building this LEGO Batman Cowl which you can display in your man cave.
Just be careful not to reveal your true identity to avoid the risk of putting your loved ones in danger.
16. 1989 Batwing Display & Collectible Figures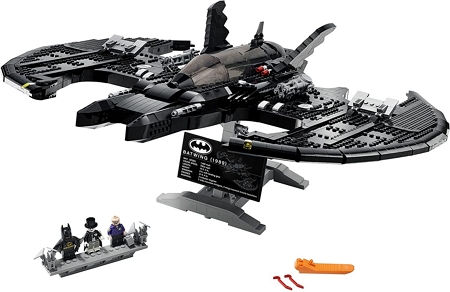 With all those billions of dollars in inherited wealth, what do you think Batman will spend it on? An extravagant airship, of course!
Batman fans and Lego lovers will enjoy this set based on the classic 1989 Batman film, which comes with a mini LEGO figurine of Batman and the Joker.
17. Batman & Superman BrickHeadz Display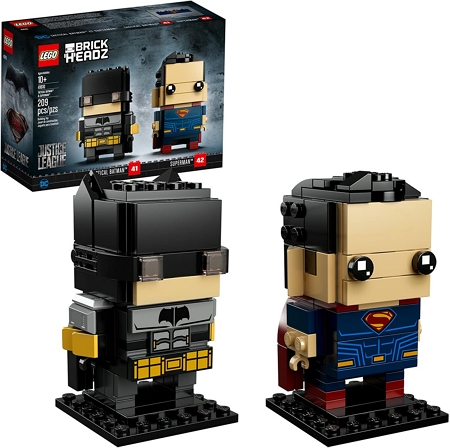 Is there a better duo to call upon when your planet is in despair than Batman & Superman? You'll need these two Justice League members for threats on a planetary scale.
Treat yourself to a couple of desk companions with these Batman & Superman Lego BrickHeadz.
18. Hogwarts Castle from Harry Potter
Leave that Harry Potter fan in awe with this magical Hogwarts Castle Lego kit.
With a little bit of effort and patience in assembling a total of 6,000 Lego pieces, they'll finally have a chance to enter this legendary castle, even if they hadn't received their Hogwarts letter yet.
19. Hedwig from Harry Potter: Collector's Edition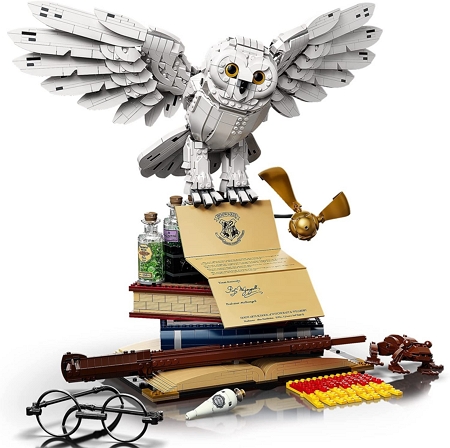 Visitors who catch just a glimpse of this collector's edition set will know that an avid Harry Potter fan is here.
This set includes a Lego Hedwig, Harry's wand and glasses, the Golden Snitch, a Hogwarts letter, and other magical accessories.
And for even more magical gift inspiration, check out this compilation of Harry Potter gifts.
20. Steamboat Willie, Mickey & Minnie Mouse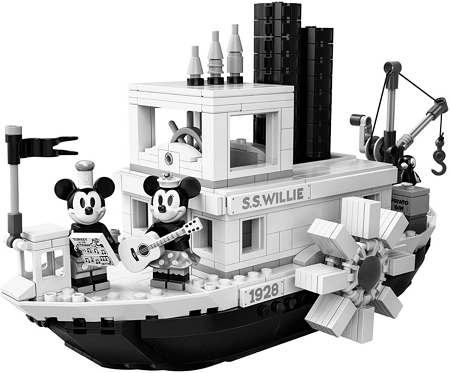 Disney fans will undoubtedly recognize this Steamboat Willie Lego set. This is considered the first appearance of Disney's iconic figures, Mickey and Minnie Mouse.
The 1928 short animated film from which this Lego boat set is inspired by is considered one of the best of its time, renowned for being one of the first with synchronized sounds!
21. Nintendo Entertainment System and TV LEGO Set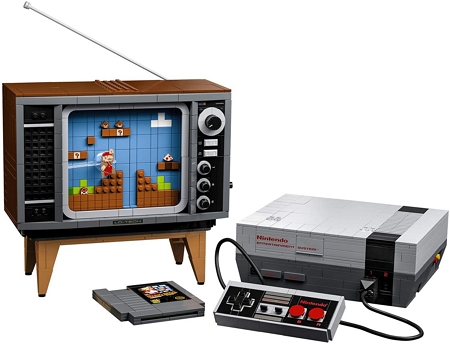 Inspire nostalgic memories for kids who grew up in the '80s with this Nintendo Entertainment System and TV Lego set.
The Super Mario design and retro aesthetics will undeniably bring back some good memories while building this NES.
And, don't be fooled by how simple it looks because, with an astounding 2,646 pieces to work with, your recipient is in for a challenging yet rewarding time building this Lego kit.
22. Aston Martin from the James Bond Franchise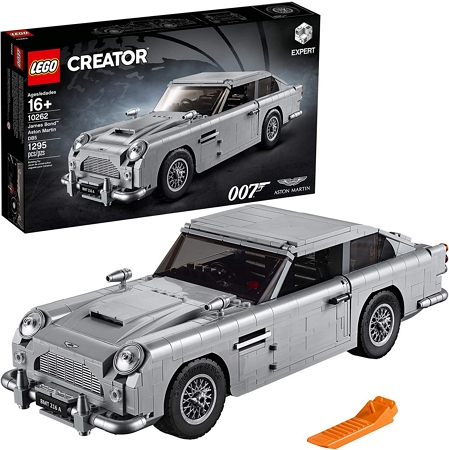 Who wouldn't love to own a luxurious car? You'd have to fight 007 for a chance to drive his real-life Aston Martin.
Fortunately for your James Bond fan, they won't have to fight anyone for this magnificent Lego kit.
This car has been featured in plenty of James Bond films, first appearing in the 1963 film, Goldfinger. It has been one of Bond's favorites ever since.
23. "Central Perk" from Friends Television Series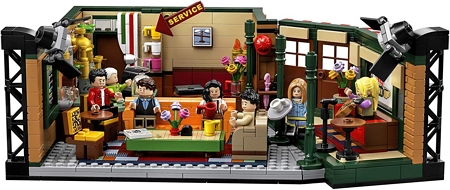 Fans of the hit TV show Friends will thoroughly enjoy this Lego set which includes all six main characters plus our favorite white-haired barista, Gunther (may he RIP).
Check out these other neat Friends TV show gifts to add to this gift!
7 LEGO Gifts for Architects
These last seven Lego gifts for adults are for architects and people who love historical and monumental buildings and skyscrapers.
24. Tokyo City LEGO Architecture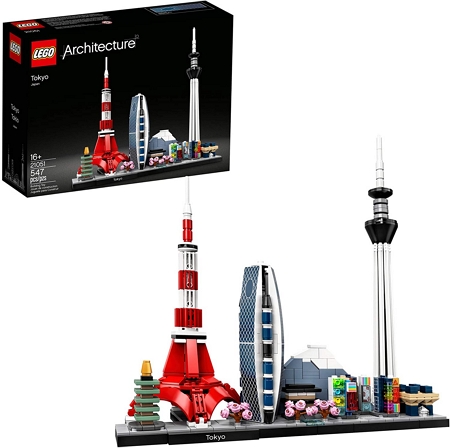 Experience seeing the most iconic buildings in Japan's capital, Tokyo, through this Tokyo City Lego cityscape.
This is a perfect gift for those who are fascinated by the world's largest metropolis with its modern architecture and historic landmarks and shrines.
Among the buildings that the set features are Tokyo Skytree, the second tallest structure after the Burj Khalifa, and the Tokyo Tower, which looks like a red version of the Eiffel Tower.
25. Paris LEGO Architecture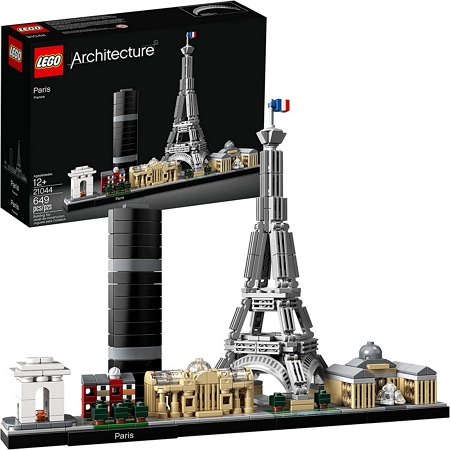 Paris, the City of Lights, is known for its historic museums and galleries that contain world-renowned art, and the iconic Eiffel Tower.
This is a picturesque Lego Architecture set of the Eiffel Tower. Other notable buildings from this set include the Arc de Triomphe, the Champs-Elysées, and the Louvre museum.
26. Beautiful Taj Mahal LEGO Replica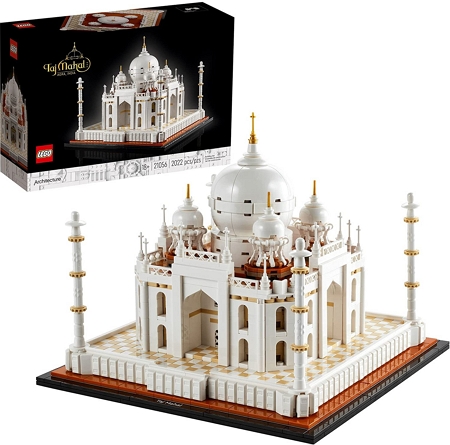 Make a romantic and grand gesture to your spouse by purchasing this beautiful Taj Mahal Lego structure and building for them, just like the emperor built the monument to honor his wife.
27. London LEGO Architecture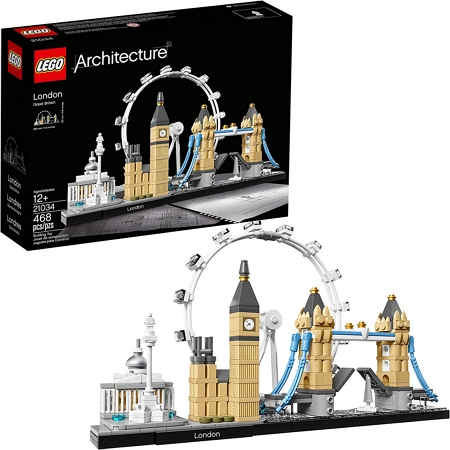 Some have only seen these widely-known historic buildings in movies, while others have witnessed their magnificent glory firsthand.
For people who dream of traveling to London or for those who have would love to relive the experience, this London city Lego Architecture set is a great gift.
28. New York City LEGO Architecture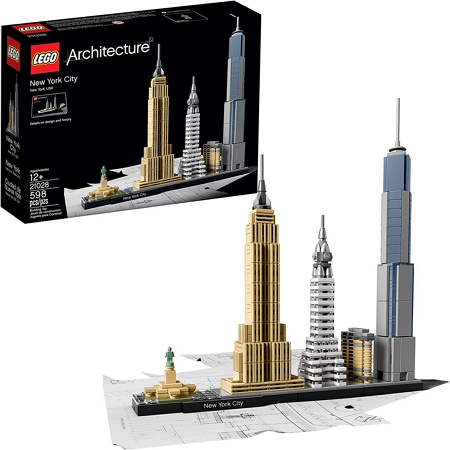 People around the world have been captivated by the glamorous Broadway performances, exclusive shops, and other famous landmarks of New York City.
The set includes different famous buildings, such as the Empire State Building, the Chrysler Building, and the Statue of Liberty.
29. Statue of Liberty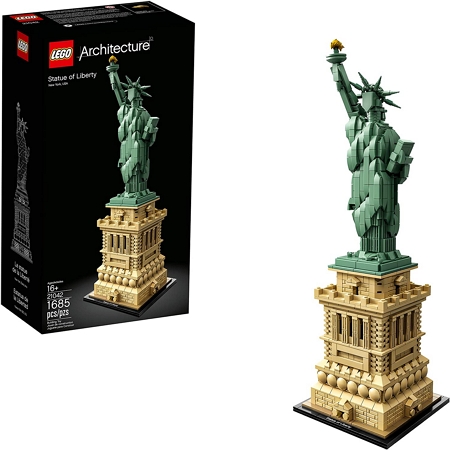 Your NYC loving friend or loved one will appreciate this intricate version of the Statue of Liberty.
With such great attention to detail, there's no doubt that Lego enthusiasts and New York City admirers will enjoy building this monument of freedom.
30. LEGO Classic Bricks Set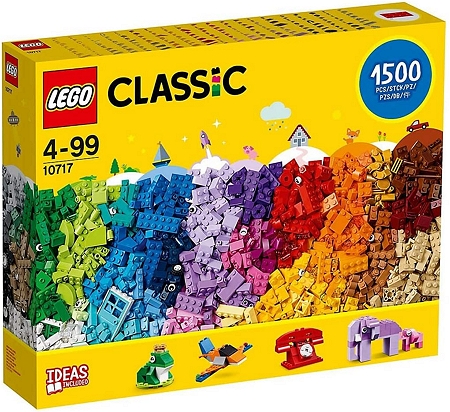 Last but certainly not least on this list is a Lego Classic bricks set that's a safe gift for any LEGO lover whether they're architects or not, young or old.
These are the pieces that ignited their love for all things Lego after all! With just the power of your imagination, you can create whatever structure, creature, or object your mind can conjure up.
Awesome Gifts for LEGO Lovers
Reaffirm their love for Legos with these thoughtful (and challenging) gifts for the Lego lover in your life.
Check out these other gift ideas for more inspiration: