It's that time of the year again. No, I'm not talking about Thanksgiving or Christmas, I'm talking about Galentine's Day — probably one of the best days that celebrate sisterhood. You'll find the best Galentine's Day gifts for your gal pals on this list!
We all have Leslie Knope (from Parks and Recreation) to thank for this special day. She invented Galentine's to celebrate her close girl friends (as we all should).
Our girl friends who have always been there to support and cheer us in every aspect of our lives deserve a special day when they're the sole star. Make this year's Galentine's Day extra memorable with these 26 exciting presents.
21 Galentine's Day Gifts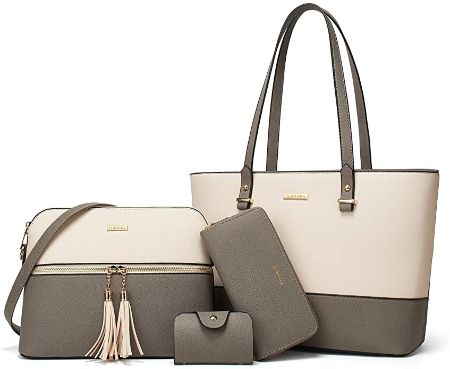 Give them not one, not two, but four handy bags that will be useful in slaying the world.
Whether they're a business magnate, stay-at-home mom, or student, this bag set will up their fashion game instantly.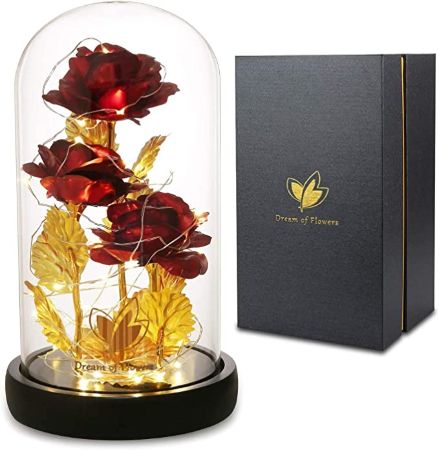 Who said that only guys can give girls flowers? Heck, no!
Give these everlasting roses as a testament of your unconditional loyalty and acceptance of her. The roses are enclosed in a glass dome and have LED lights around them that make them look more majestic.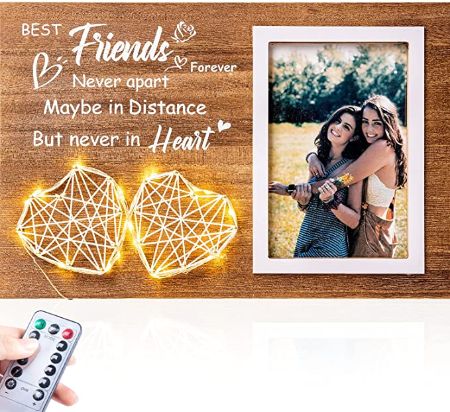 The distance between you two can never and will never break your bond.
Give this beautiful picture frame to let them have a piece of you even if they're miles away. The handmade string heart also has eight lighting options.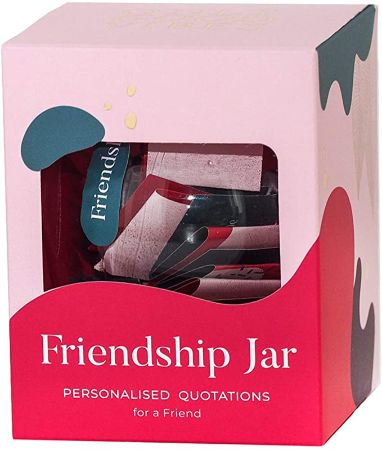 Spread positivity and joy into her life through this friendship jar.
She'll look forward to opening the jar for a whole month since it contains 31 quotes. The quotes are uplifting and motivational that will put a smile on her face.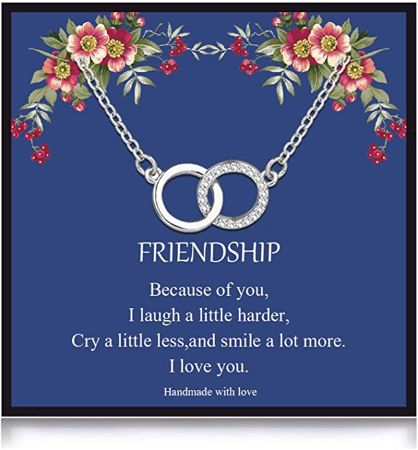 Friends are the best! They make our lives better and more meaningful.
Treat your girl friend to a beautiful necklace such as this one. The design is both significant and pretty. Plus, it comes with a touching letter.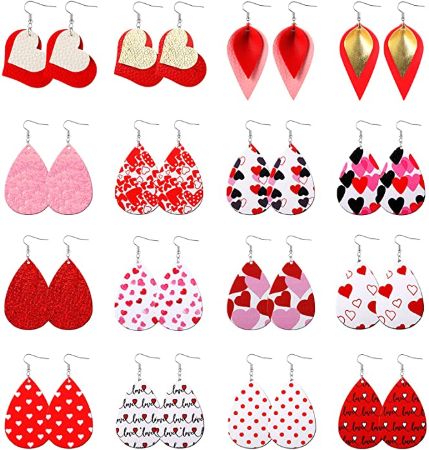 Everyday will be Galentine's day whenever they pair these fun earrings with their outfits.
These earrings don't just look good but feel good as well. They're made from hypoallergenic materials that are also lead and nickel-free.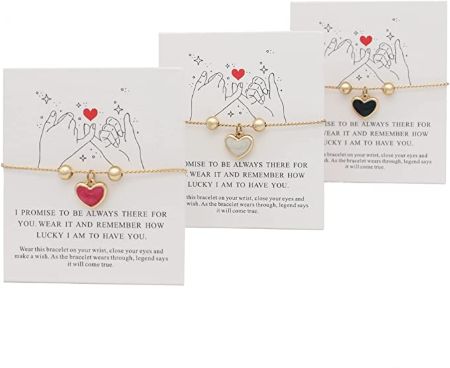 Complete the set and add these beautiful bracelets to the necklace and earrings.
Your girl friend, BFF, and sister-from-another-mother can all have adorable matching heart bracelets. This bracelet is made with 14k gold which makes them long-lasting as well.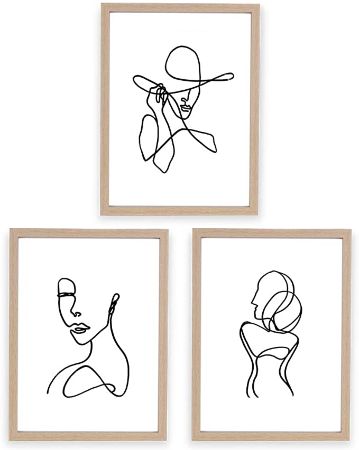 For your artsy best friend, these minimalist wall arts are the way to go!
They're classy and aesthetic and will make her room look like it came out straight from a Pinterest board.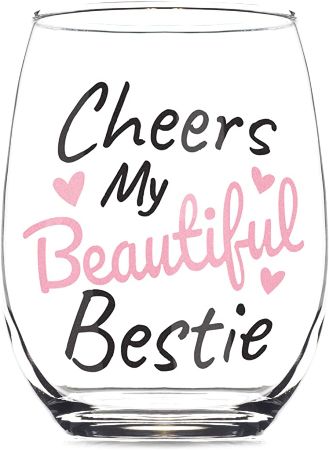 Galentine's Day is the best day to celebrate friendship and sisterhood.
Celebrate it with your favorite person in the whole world and make it more special by using this pretty wine glass. Other designs include: "Besties for the resties", "Besties forever", and "I hate everybody but you".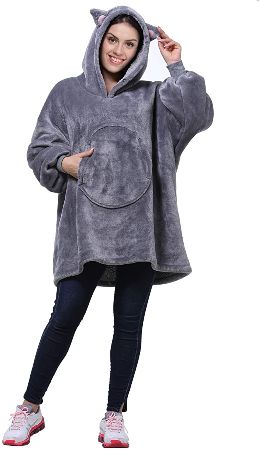 They won't have to choose between looking cute or feeling cozy since this blanket sweatshirt will give them both.
This will be the perfect sweatshirt to lounge in while reading or binge-watching their favorite show. They also have a panda, monkey, and unicorn-inspired hoodies.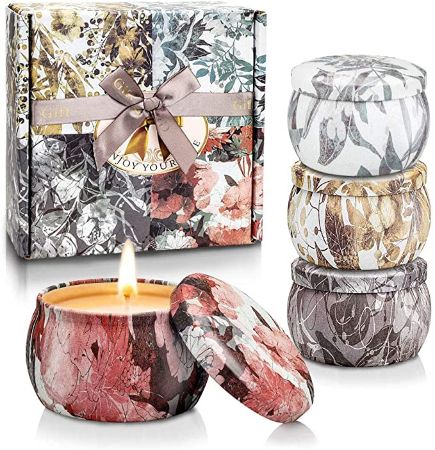 These candles will light up their space just like how your BFF lights up your life.
This gift set will be a fantastic choice since it's functional and aesthetic, too. Plus, the candles smell heavenly with lavender, rosemary, vanilla, and french freesia scents all included in this set.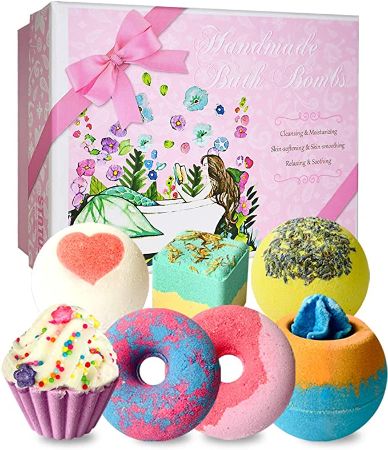 Spend Galentine's Day with a much-needed spa date with your bestie.
Add these moisturizing bath bombs to your to-buy list along with these skincare masks. Each bath bomb is shaped like a sweet treat and has a unique scent. Interested in more self care gifts? Head on to this post.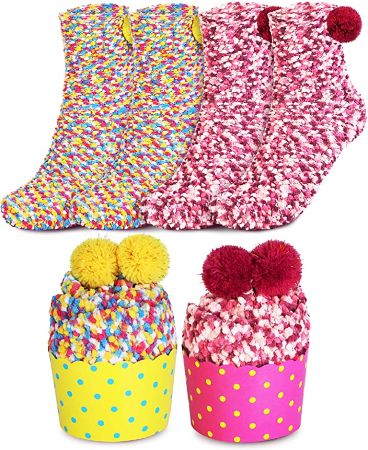 These adorable cupcakes are too adorable to…wear?!
Yep, that's right. These will be the cutest cupcakes they'll wear. Rock any outfit while wearing this pair of fuzzy and colorful socks.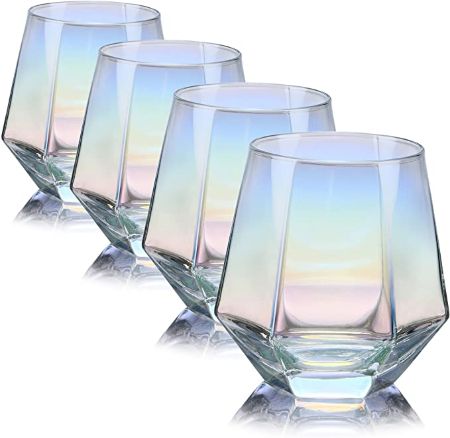 Catch up with your girl friends over a bottle of wine and these fancy diamond wine glasses at Galentine's Day.
Everytime you get together is special especially now that you don't see one another as often as you'd like. This is why this shiny glassware matches the occasion.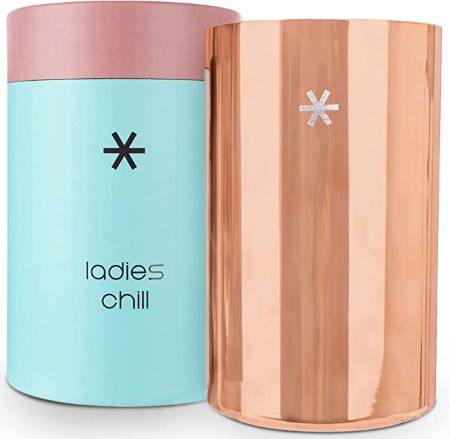 Ladies chill, and drink up!
Party all night with a cool drink on hand thanks to this wine set. Brownie points for being aesthetic, lightweight, and durable. All parties need this!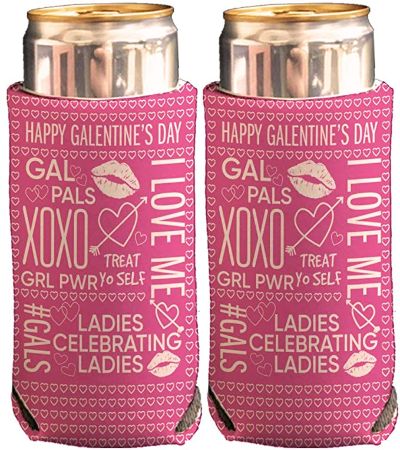 Planning on surprising your girl friends with a girls-only Galentine's Day party? This cooler is non-negotiable.
Aside from the Galentine's-themed design which will be perfect for their IG posts, it will also make the party more enjoyable because let's be honest, chilled wine is top tier.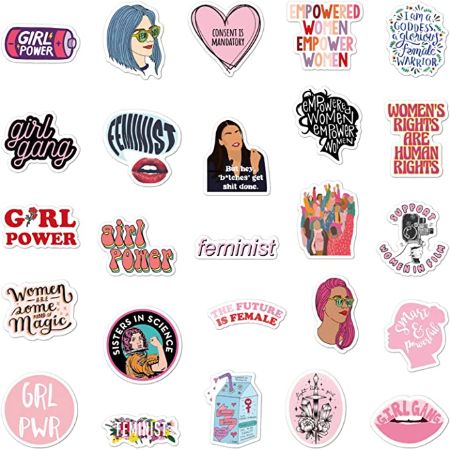 Is your best friend a proud feminist? Then these stickers will be a hit. Stick them in a laptop, tumbler, or phone to achieve maximum girl power.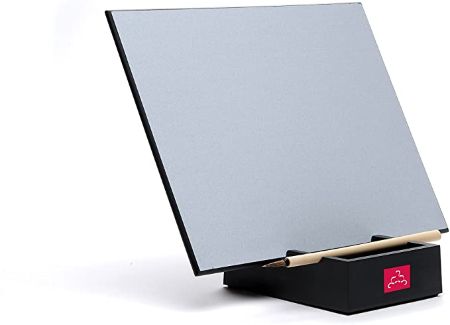 Attaining inner peace and calmness are priceless. You can give them just that through this simple yet effective present.
This water board will help them release all their worries and inhibitions one brushstroke at a time. Brownie points for being eco-friendly.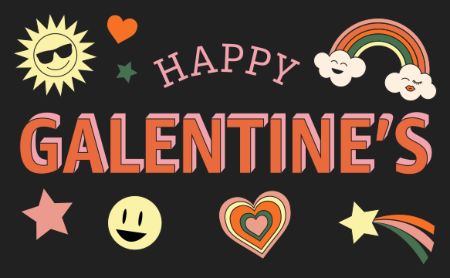 Give them the freedom to choose the gift that will make them the happiest by getting them this gift card.
It also caters to every budget since the amount you can put in the card ranges from $25-$150.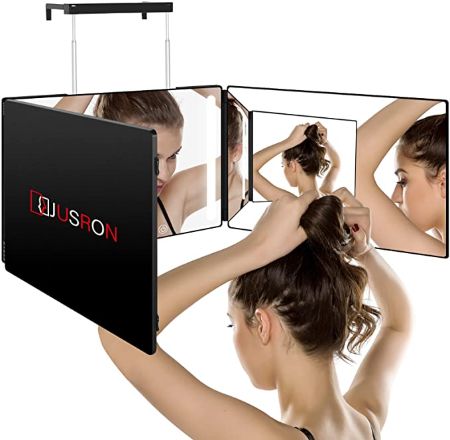 Getting ready for girls' night out just got a whole lot easier thanks to this 3-way mirror.
With this gift, she'll be able to style her hair like a pro in as easy as one-two-three. Putting on makeup will be a breeze, too.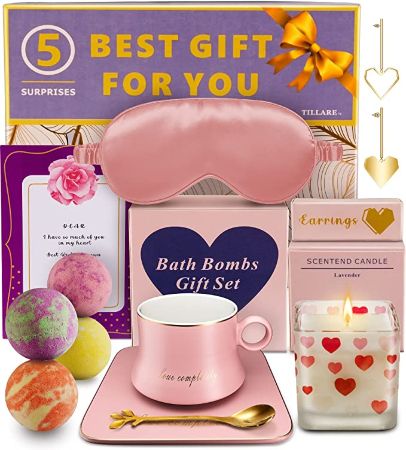 If you think one gift item is not enough for your awesome best friend, then a gift basket will be the best choice.
This one gift contains several cute items that they'll love such as a coffee cup, earrings, bath bombs, and more!
5 DIY and Funny Galentine's Day Gifts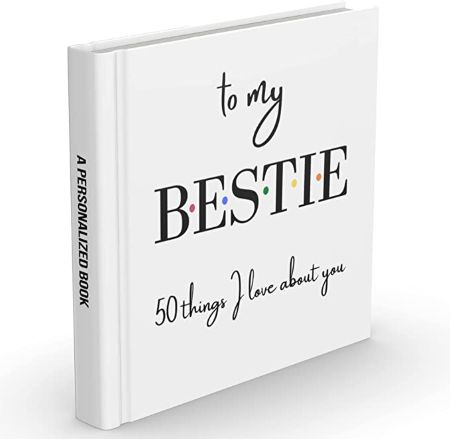 Writing a book dedicated to your best friend is probably the sweetest and most thoughtful present they'll receive in their life.
Not sure how and where to start? This fill-in-the-blank book will make the writing process a piece of cake.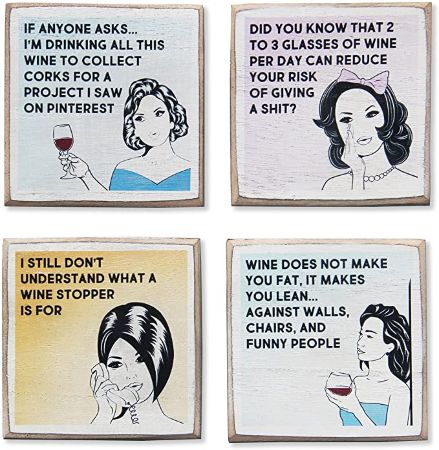 Galentine's Day equates to overflowing wine and drinks.
Your recipient will appreciate these coasters since they'll protect their furniture and have relatable content as well.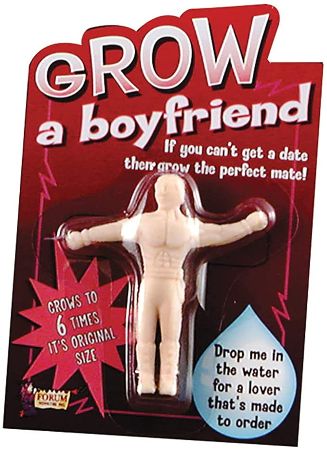 Boyfriends don't grow on trees, they grow in water!
The search for the perfect match is over now that they have this little man. Kidding aside, the look on their face once they see this gift will be priceless.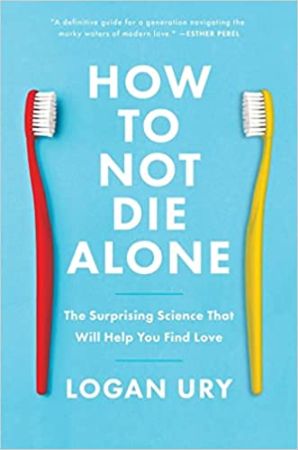 Swiping right didn't help them find true love. It's time to change strategies and get ideas on how to not die alone in this book.
Logan Ury shares some tips based on research that will help your girl friend find her The One including how to meet more people in real life, how to choose a suitable partner, and how to make dates fun again.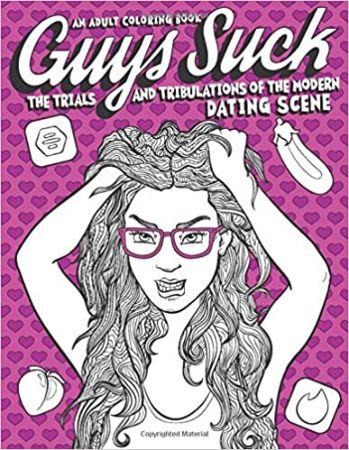 Guys suck (#Truth).
This adult coloring book will help your recipient release all the stress, anger, and anxiety caused by the men they've dated in their life. Plus, it's relaxing and therapeutic, too.
The Best Galentine's Day Gifts for Your Gal Pals
Valentine's Day who? 
Make Galentine's Day more epic, wilder, and livelier with these gifts.
Find more gifts that your girl friends will love below: