Paris: the city of love and romance. It's on most travelers' bucket lists, and rightfully so. French culture has introduced so many wonderful things to the world  – wine, cheese, coffee, bread, perfumes, great literature, and so much more.
If you're looking for Paris themed gifts, this is the list for you. I've curated 30 great Paris gifts for the Paris lover in your life to bring a little piece of this magical city right into their home.
6 Paris Themed Gifts for Travelers
1. Paris-Themed Travel Journal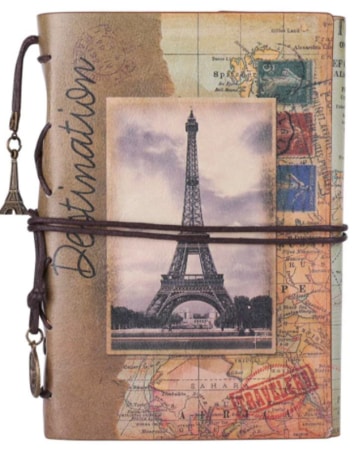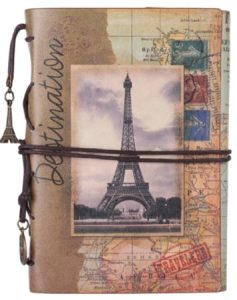 To document their Parisian experience, give them this beautiful leather-bound notebook. It features a small Eiffel Tower charm and a retro-style print on the cover. It has unlined thick pages that allow for more creative journaling.
They can sketch, write, draw, and paste photos on the pages. Plus, it has plastic sleeves with card slots and a pouch to keep small stubs and other memorabilia safe and protected.
2. Paris in Stride: An Insider's Walking Guide by Sarah Moroz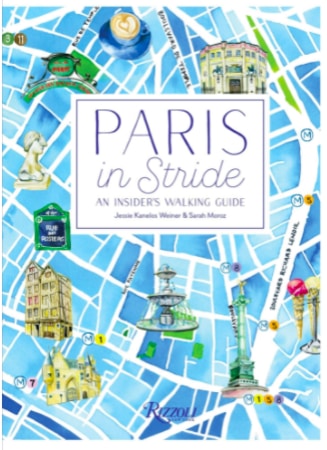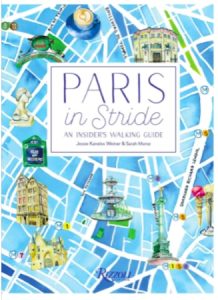 Paris is best experienced on foot. Part of the city's beauty is its beautiful streets, architecture, and charming street cafes. This walking guide will have them exploring and enjoying their favorite city just like the locals do.
This guidebook features plenty of interesting sights, markets, quaint little bistros and restaurants, and plenty of other marvels they'll only discover by exploring the city on foot.
3. French Phrasebook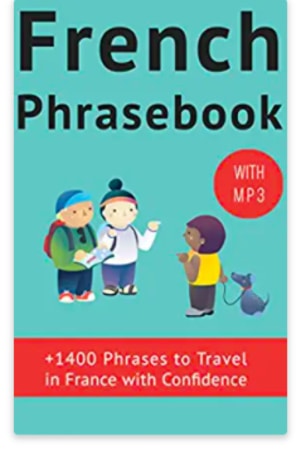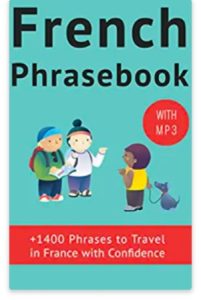 Help them prepare for their trip by brushing up on their French with this French Phrasebook.
This phrasebook comes with an MP3 recording for proper pronunciation so they can order their favorite pastries, ask for directions, and say more than 1400 phrases to navigate Paris confidently.
This book is available in Kindle and paperback.
4. Eiffel Tower Toiletry Bag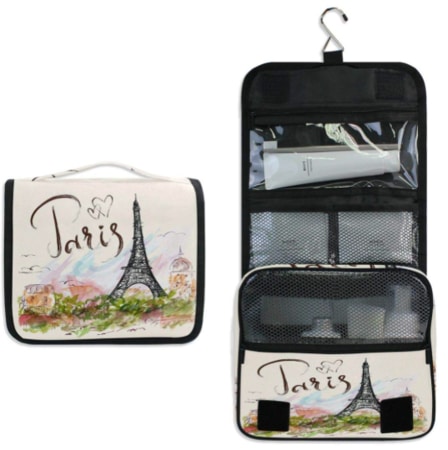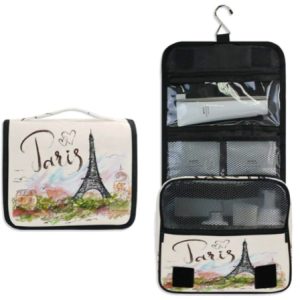 Have them take a little piece of Paris with them everywhere they travel with this toiletry kit that features a romantic drawing of the iconic Eiffel Tower.
It's roomy enough to organize their toiletries, makeup, skincare, and other travel beauty essentials, and has a hook for easy hanging. It's also made of mesh, durable plastic, and nylon for easy cleaning.
5. Paris-Themed Passport Holder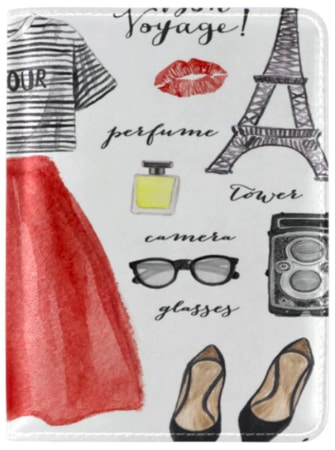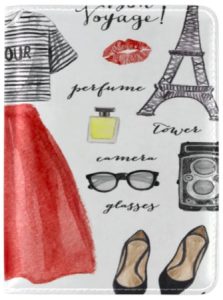 Help them protect their most important travel document with this passport holder that features Paris-themed prints.
This passport holder is waterproof and made from lightweight leather that won't add bulk or weight to their bag. It's simple but classy, just like their favorite city.
6. Paris Print Scarf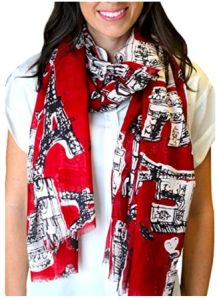 A lightweight scarf will always come in handy when traveling.  Give them this handprinted Paris themed scarf that features whimsical prints of famous Parisian monuments.
This scarf is large enough to double as a lightweight blanket and is made of ultra-soft viscose fabric that's perfect for plane rides and night strolls in chilly Parisian weather.
13 French-Themed Gifts for Everyone
7. French Soap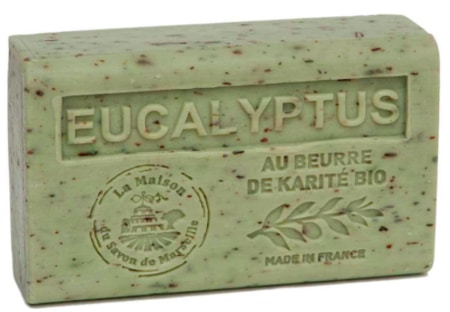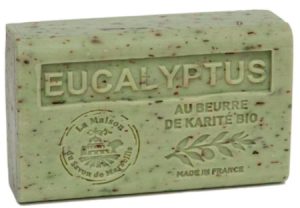 Perfect as a French-themed stocking stuffer or all around gift, this traditional French soap is made in the heart of Provence from all-natural and organic skin-nourishing ingredients like shea butter, olive oil, and anti-oxidants for brightening.
It features a blend of eucalyptus, peach, and woody scents to pamper the senses.
8. Mastering the Art of French Cooking by Julia Child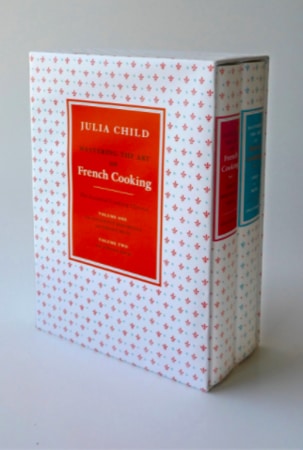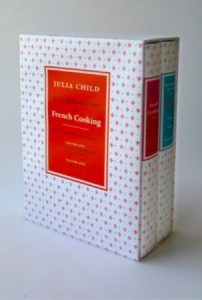 If the Paris lover in your life is crazy about French food, then they've probably heard of Julia Child.
Give them this hard-bound, two-volume box set of Mastering the Art of French Cooking from the lady who helped home cooks whip up fancy French dishes right in their kitchens.
This boxed set contains over 500 recipes with simple instructions. These cookbooks have been around for a long time and are considered classics!
9. Fine French Glassware Set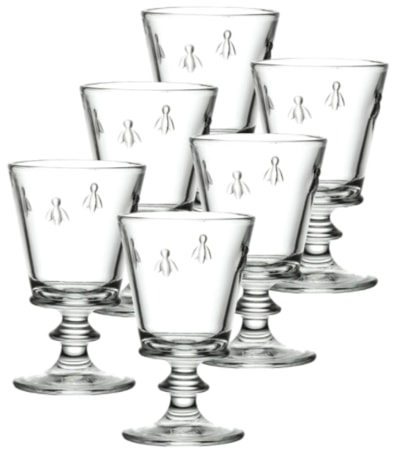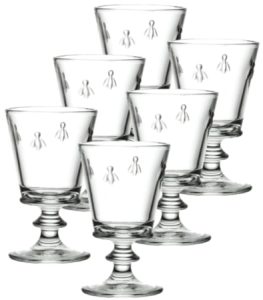 This fine La Rochere French glassware will make them feel like they're drinking red wine in some quaint French bistro. These elegant 12 ounce wine glasses are made by skilled French artisans from a company that's been around since the 1400s.
They're made from durable glass with crystal-like quality and have a solid base with a modern silhouette. The set comes with six glasses that are perfect for dinner, wine and cheese parties, or any other occasion.
10. French Cabernet Sauvignon Wine Making Kit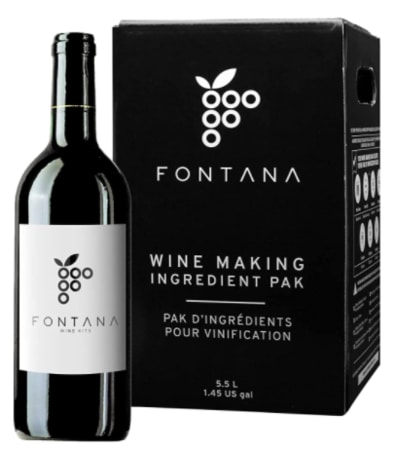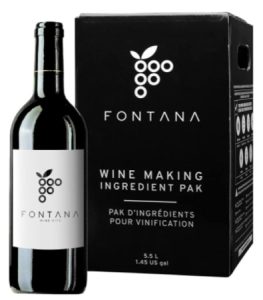 This French wine making kit is perfect for the person who loves Parisian wine. It comes complete with all the ingredients and step-by-step instructions they'd need to make 30 bottles of Cabernet.
With a little work and plenty of patience, they'll have plenty of French-quality wine they can share with friends. And that includes you! Win-win!
11. L'Occitane Hand Cream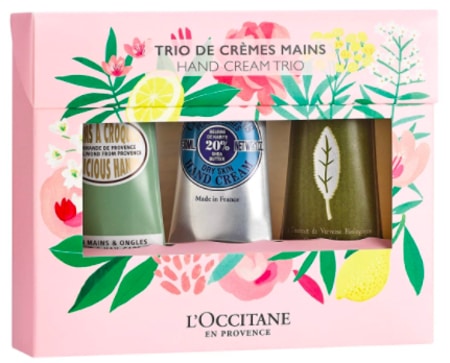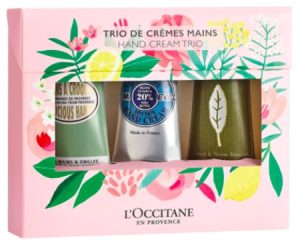 This iconic Parisian beauty brand is known for its super luxurious bath and beauty products, especially its hand creams.
This set contains three of their most famous hand cream formulas featuring nourishing shea butter as the main ingredient. Perfect for keeping hands and nails healthy in cold weather.
12. Vintage Eiffel Tower Mug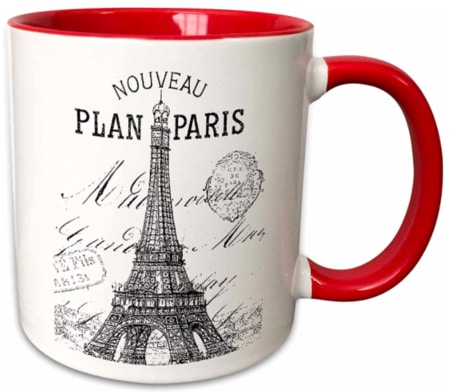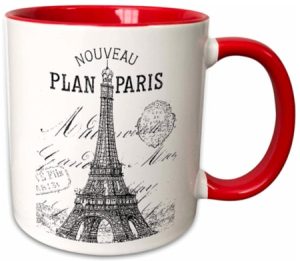 If the Paris lover in your life is a coffee addict, chances are they can never have enough mugs. Why not combine all of their favorites in this one awesome coffee mug?
It features a vintage print of the Eiffel tower on both sides in a beautiful white and Parisian red color combination. This mug is microwave-safe, but hand washing is recommended to keep the print looking good as new.
13. French Beret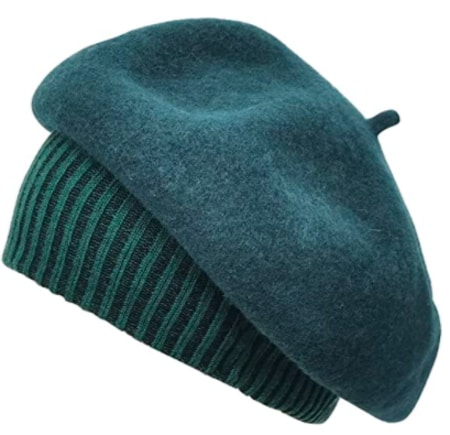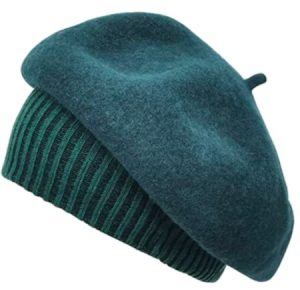 The beret is the most quintessential French accessory. This knitted wool hat is an inseparable part of the French culture since it was mass-produced in the 19th century and made popular by Parisian artists.
Your favorite Paris enthusiast will look great wearing this French beret even outside Paris. Not only is this hat a cool accessory, but it will also keep their head warm in chilly weather.
It features a ribbed band with enough stretch to fit most adult head sizes and is available in five colors.
14. French Coffee Pods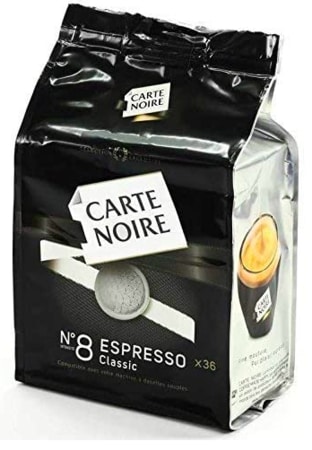 Coffee is another great reason to love Paris, and these French coffee pods from Carte Noire are the closest they can get to drinking espresso in sidewalk cafes while taking in the sights.
These pods are compatible with any soft pod machine and this pack contains 36 coffee pods for their morning espresso fix.
15. Cropped Hoodie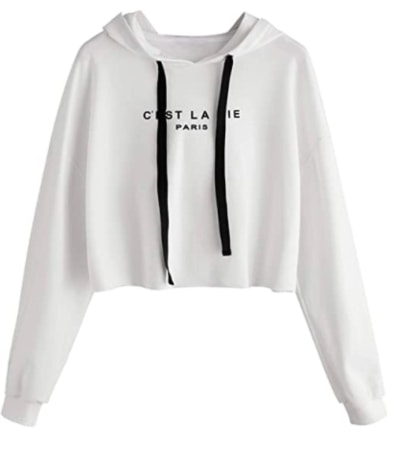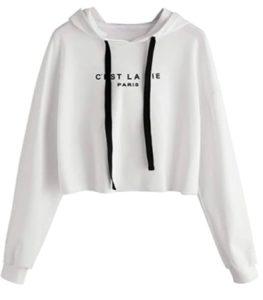 This cropped lightweight hoodie is casual and understated. It will make a perfect addition to any spring/autumn French capsule wardrobe because of its good quality and classic drop shoulder design.
This hoodie is available in a variety of colors and a range of sizes to choose from.
16. Upcycled Canvas Hand Bag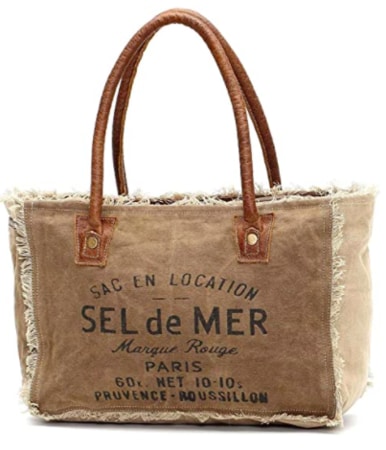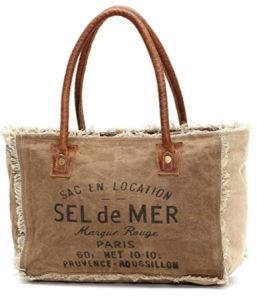 If they're looking for an all-around bag that still has a Parisian feel, give them this beautiful handbag made from upcycled canvas bags and soft genuine leather.
This bag is roomy enough to carry everyday essentials and features a nylon lining and several inside pockets for easy organizing.
17. Paris Skyline LEGO Kit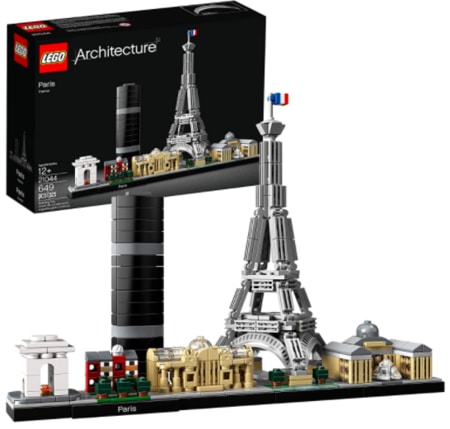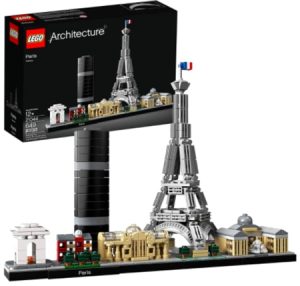 LEGOs might be the last thing on your mind when you think about Paris themed gifts.
But, this Architecture series from the famous toymaker will provide the Paris lover in your life plenty of fun hours building the Paris skyline along with other iconic French structures.
With over 600 pieces to assemble, this gift is perfect for a night-in activity for the entire family.
18. French Country Throw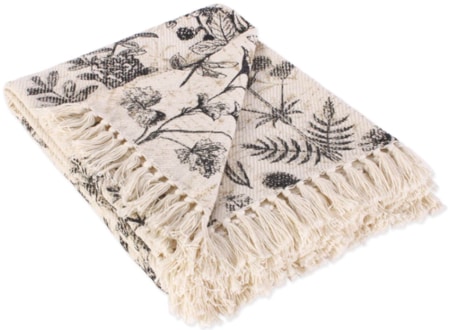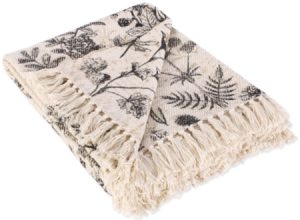 This woven throw blanket will remind them of the French countryside with its vintage botanical print and decorative fringe. It's made from 100% cotton and will work perfectly to keep them warm.
Or use it as a decorative piece to throw over the couch or bed to add a little rustic feel to any room.
19. Eiffel Tower Coasters

Complement their Parisian tea or coffee drinking ritual with this Eiffel Tower coaster set. They're made from ceramic stone that absorbs liquid faster than other stones and a cork bottom that won't stick onto or scratch tabletops.
Plus, they're bigger than the average coasters to fit all glass sizes.
7 Eiffel Tower Gifts
No Paris themed gifts list is complete without Eiffel tower related items. It is, after all, the first thing that comes to mind when you think if Paris!
20. Personalized Eiffel Tower Bracelet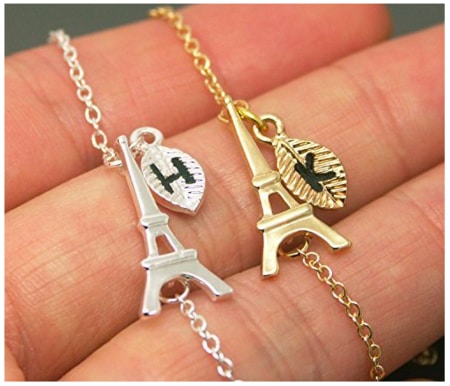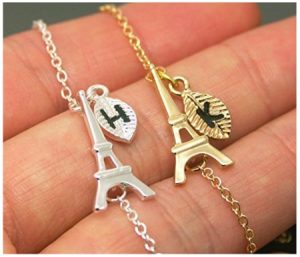 Starting this category off is this Eiffel Tower bracelet. Its made from hypoallergenic alloy and features a small leaf charm that can be personalized with their initials and comes in 18K gold or silver plating.
This bracelet has an extension to fit most wrist sizes and add a little Parisian charm to their everyday outfit.
21. Personalized Eiffel Tower Pendant Necklace

Another option for Paris themed gifts are necklaces. They're great reminders of what's great about the city and there are also lots of options for personalization, like this Eiffel Tower initial necklace that also features a birthstone charm.
It's the perfect birthday gift for your favorite Paris enthusiast.
22. Eiffel Tower Bottle Stopper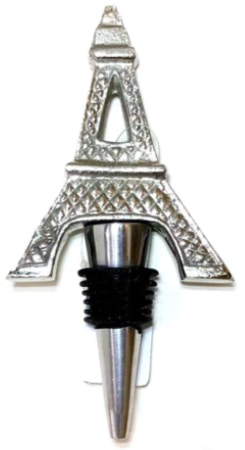 Help them save that opened bottle of precious French wine with this bottle stopper that features a detailed Eiffel Tower made from metal with an antique silver finish.
It has a flexible rubber stopper that fits any standard wine bottle snugly to keep wine as fresh as the day it was opened.
23. Eiffel Tower Ornament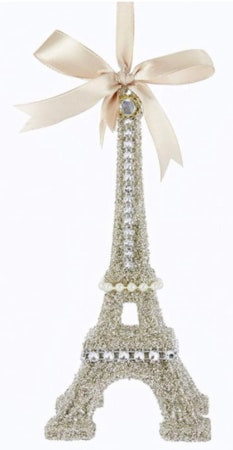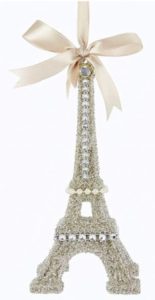 This beautiful ornament from Kurt Adler will make a perfect addition to any Paris lover's tree. This ornament is made from durable resin and is made to look like the Eiffel Tower when lit up at night.
It measures about seven inches long and comes with a ribbon so they don't have to worry about how to hang it.
24. Paris Snow Globe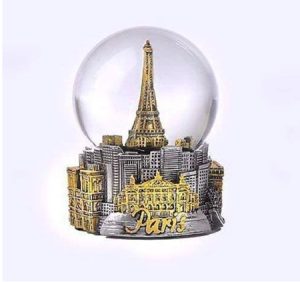 How about this lovely snow globe featuring the Eiffel Tower and the Parisian skyline? Its combination silver and gold metal finish give it an elegant appeal that would blend nicely with any decor theme.
This snowglobe is heavy enough to use as a paperweight so they can have a little piece of Paris on their desk.
25. Eiffel Tower LED Lights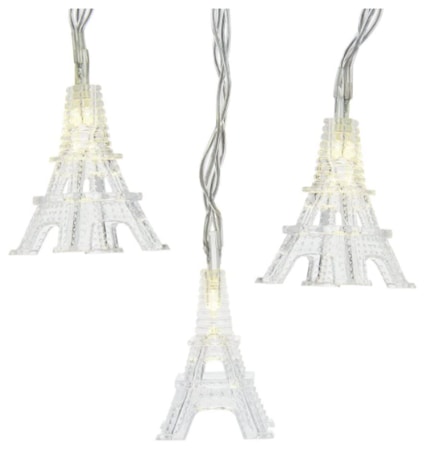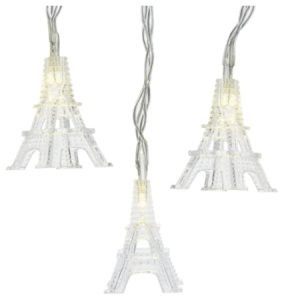 Give them this Eiffel Tower LED string light to add more flair to their home or Parisian-themed parties. These lights are battery powered so they can be installed anywhere without worrying about sockets and extension cords.
Each set contains 10 lights in warm white and uses three AA batteries (not included).
26. Eiffel Tower Tabletop Decor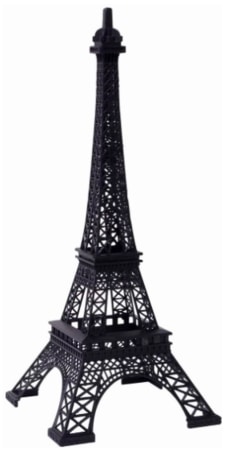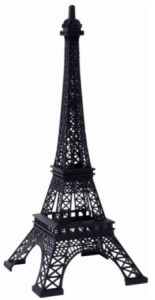 This Eiffel Tower tabletop decor will add a Parisian accent to any room or dinner table. It's made from iron and captures every intricate detail of the iconic architectural marvel.
It measures 15 inches and has a steady base so it won't accidentally topple over.
4 French Gifts for Special Occasions
27. Diptyque Philosykos Eau de Toilette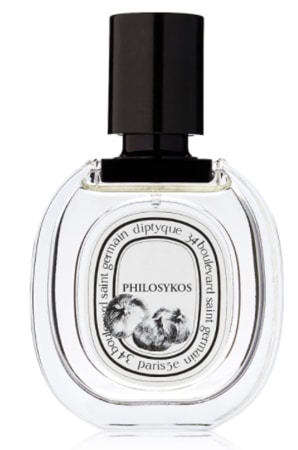 No Paris themed gifts list would be complete without a fragrance-related item. This unisex eau de toilette spray from luxury perfume brand Diptyque Philosykos features a unique and subtle scent that features a combination of woody and citrus notes that's perfect for everyday use.
It's a little on the pricey side, but it's definitely worth the splurge (especially for a special occasion gift).
28. Pandora Eiffel Tower Charm


Why not this sterling silver Pandora Eiffel Tower charm to add to their collection? This charm will fit any Pandora necklace or bracelet they already own.
Its unique combination of silver and other metals is guaranteed to preserve its luster and finish for a long time.
29. French Gourmet Gift Basket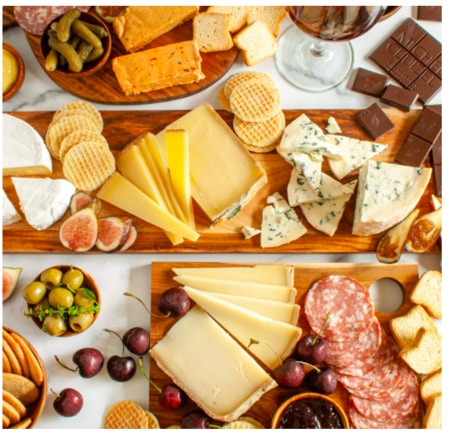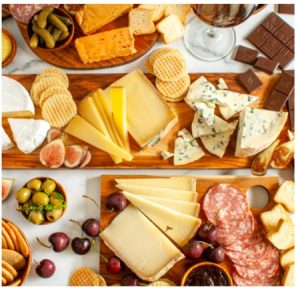 This French gourmet gift basket is curated by premier French food connoisseurs and ships expedited to ensure quality and freshness when they arrive.
It contains 14 different food items including a selection of France's famous cheeses, deli meats, crackers, spreads, and sweet treats to satisfy any French food craving.
30. Longchamp Le Pliage Neo Nylon Tote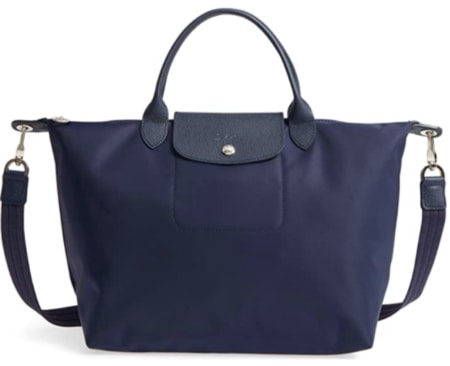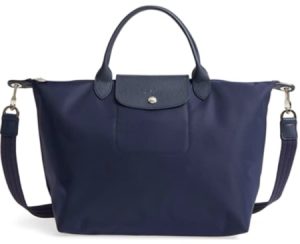 Last but not least in this Paris themed gifts list is this popular travel tote bag from Longchamp. While they started as a leather goods travel accessory store, their Le Pliage line introduced the brand to the global market.
This travel bag is made of nylon and leather trim and folds flat so it's convenient to take as an extra bag when traveling. The Le Pliage line is available in a variety of colors and sizes to choose from.
French Inspired Gifts to Give for All Occasions
I hope you found this Paris themed gifts list helpful. Let me know if you want another gifts list just like this one!
Or, you can also check out even more gifts ideas below. Happy shopping!