Finding perfect gifts for couples can be daunting. Since you're shopping for two people, you want to do what you can to make sure both parties like the gift.
If this sounds like your dilemma, you've come to the right place. I've curated some of the best couple gift ideas found online to help you pick the perfect gift. Whether it's for an anniversary, engagement, or Christmas, I'm sure you'll find something to make you both happy on this list.
So, without further ado, here are 32 thoughtful, practical, sweet, and unique gifts for couples at every stage of their lives.
10 Unique Gifts for Couples
1. Travel Memory Map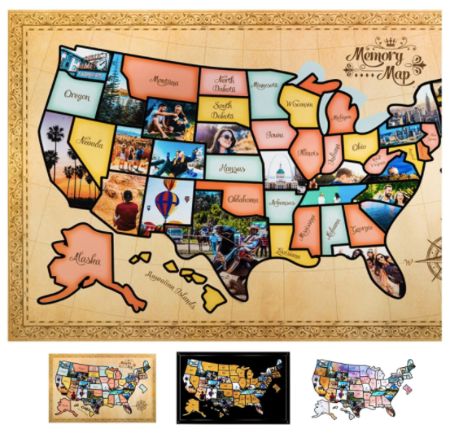 This gift is perfect for a couple who loves to travel. Their vacation plans may be on hold, but they can still have fun personalizing this travel memory map. They can put their favorite travel photos in each state they've been to and display their memories forever.
2. Indoor Hydroponic Herb Planter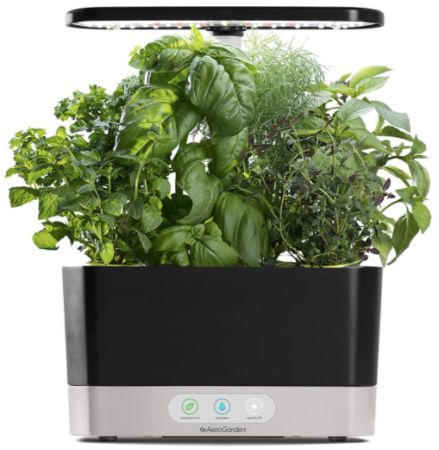 For the couple who loves to cook, this indoor hydroponic herb planter will make sure they can get their favorite herbs fresh at all times.
This planter can grow six plants at a time and comes with everything they need for one growth season, including natural plant nutrient solution, starter seeds, and LED grow lights.
Now they can grow the perfect herbs right in their kitchen! No mess, no soil, and no green thumbs necessary.
3. Window Bird Feeder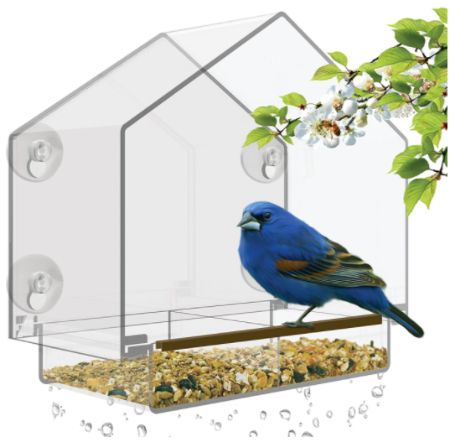 Bird watching can be very relaxing, and now your favorite couple can wake up listening to the sounds of birds and watch them feed happily right next to their window every morning.
This window bird feeder features heavy-duty suction cups and is made from clear acrylic so it's light enough to stick to any surface. Plus, it has a removable tray for easy clean-up.
4. Bronze Family Tree Frame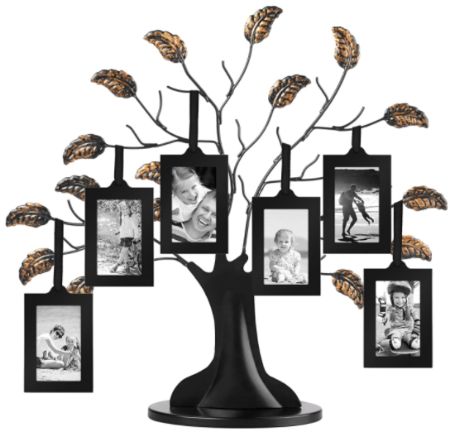 This bronze family tree frame is a unique way to display your favorite duo's family photos without having to drill holes in the walls. It features a sturdy base, six frames, and a bronze finish, so it's perfect as an 8th wedding anniversary present, too!
5. Loveseat Camping Chair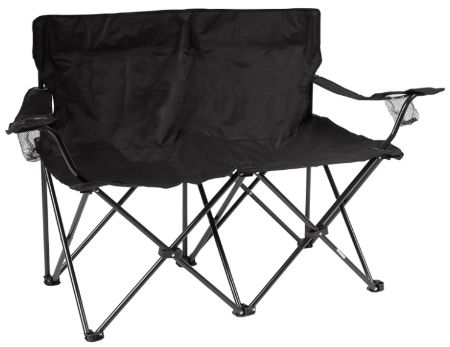 If the couple on your list loves to go camping, this loveseat camping chair would be perfect for sitting close together by the campfire. This chair is lightweight but very sturdy and can comfortably hold up to 440 lbs of weight without collapsing.
Plus, it folds easily and comes in a variety of colors to choose from.
6. One Pan Two Plates by Carla Snyder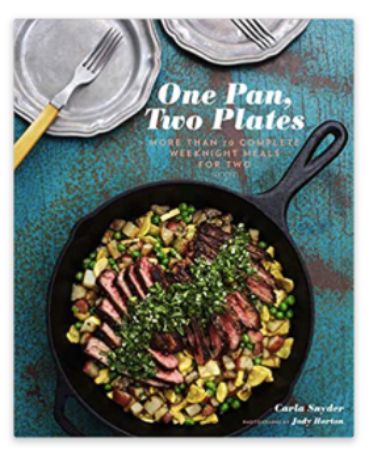 If you're shopping for the perfect gift for young couples, this cookbook might be just what you've been looking for.
This cookbook features delicious, simple, one-pan recipes that are specifically designed for two people. Now no one has to worry about making a huge mess in the kitchen and what to do with leftovers.
7. Couples Table Topics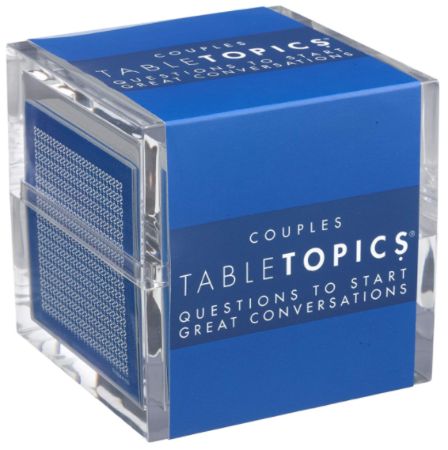 This Couples Table Topics game will help make your favorite couple feel even closer to each other. It features questions and conversation starters to help them get to know each other on a deeper level while having fun at the same time.
Great for ages 21 and up, this is also a fun "getting to know each other" activity for game nights with other couples.
8. Wooden Serving Bowl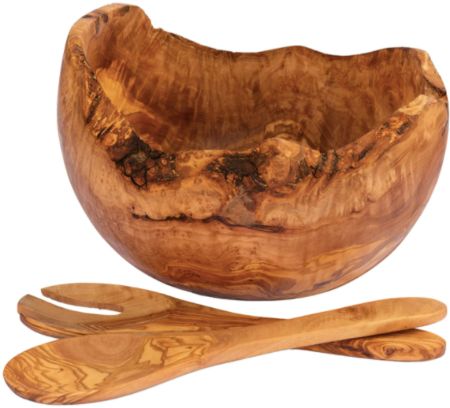 This ethically sourced wooden serving bowl is another unique gift for couples. It can be used for serving salads, chips, salsa, or as a centerpiece on a dining table.
This bowl also comes with a serving spoon and fork and is perfect as a traditional 5th wedding anniversary present.
9. Rainbow Heart Hoodie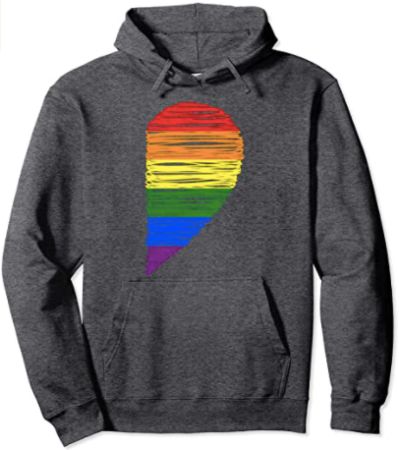 Love is love and this unisex rainbow heart hoodie says it perfectly. It comes in different colors and a wide range of sizes to fit everyone.
10. I Should Have Known That! Trivia Game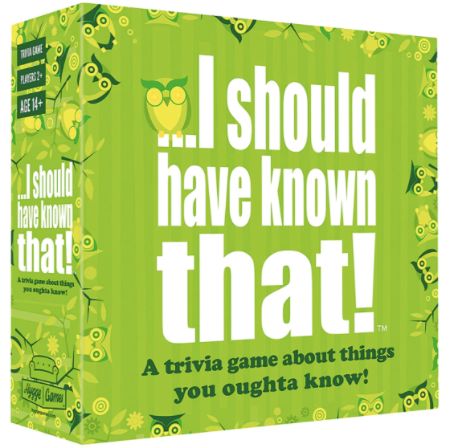 For couples who enjoy hosting game nights, this game would make a great addition to their board games collection. It features over 400 trivia questions to bring out the fun (with a healthy dose of friendly competition) at any party.
15 Best Christmas Gift Ideas for Couples
11. Mini Projector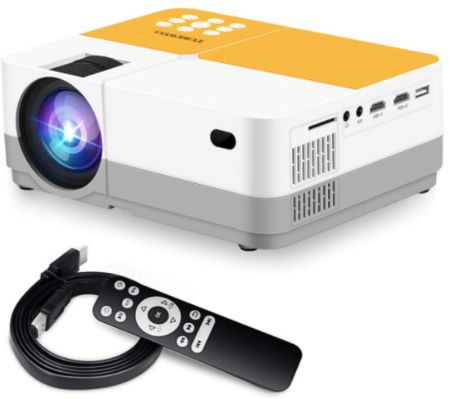 This mini video projector will take movie date nights to the next level at home. All they need is a comfy couch, their favorite snacks, and maybe a soft blanket, and they can turn any wall into a movie theater screen.
12. Electric Wine Opener with Chiller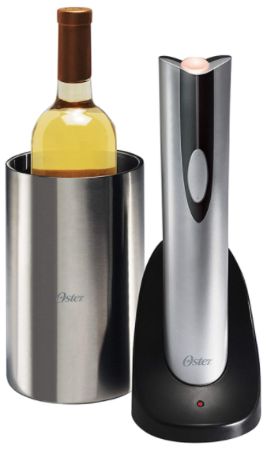 This electric wine opener by Oster is perfect for couples who love relaxing with a glass of wine. It features a rechargeable base for cordless operation, a foil cutter to easily remove the seal, and a cork opener that takes out the cork effortlessly.
It also comes with an elegant wine chiller that keeps wine cold for hours.
13. Air Fryer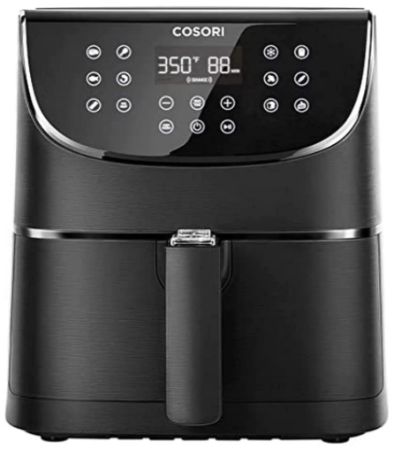 An air fryer is a great thing to have in any kitchen as it allows anyone to make healthier meals without the mess and with less effort.
Give your favorite couple this air fryer by COSORI and they will thank you forever! Not only does it feature 13 pre-set cooking functions and a 5.8 quart capacity, but it also allows manual temperature and cooking time settings for making personal recipes.
14. Outdoor Blanket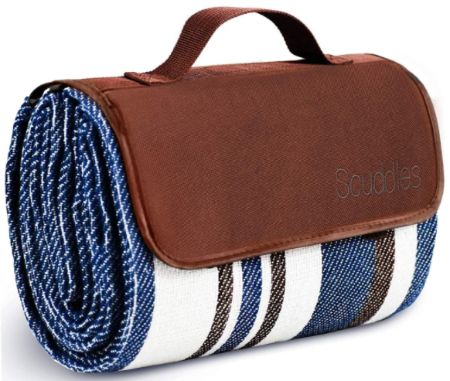 This extra-large stylish picnic blanket is perfect for the couple who enjoys spending time outdoors. They can take this blanket to the beach, picnics, camping trips, sporting events, or just enjoy it in their backyard.
It features a waterproof backing for keeping dry and easy cleanup, and a built-in strap for easy carrying.
15. Aromatherapy Diffuser Set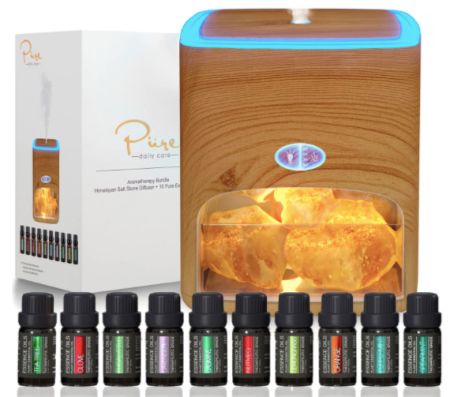 For more relaxing evenings at home, give your favorite duo this 2-in-1 aromatherapy set.
This device features a heatless essential oil diffuser and a separate chamber that contains raw Himalayan salt to purify the air and relieve nasal congestion. This set includes 10 of the company's best-selling, all-natural essential oils.
16. Breakfast Sandwich Maker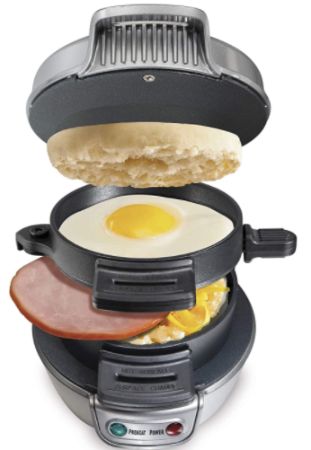 Breakfast is the most important meal of the day, but it's also the one we usually miss (especially on busy days).
Make breakfast time a breeze with this breakfast sandwich maker by Hamilton Beach. It features removable parts that are machine-washable and has a non-stick coating for easy clean-up.
17. Gourmet Popcorn Set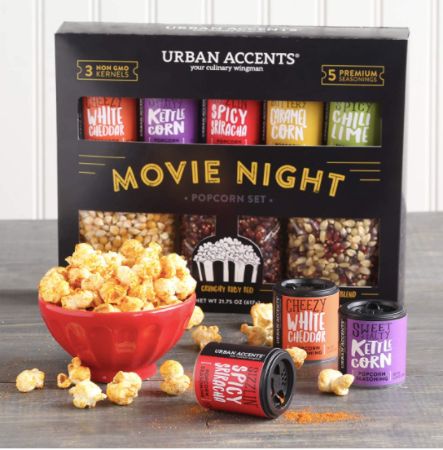 Movie nights aren't complete without popcorn. Level up your favorite duo's popcorn game with this gourmet popcorn set by Urban Accents. This set contains three different varieties of organic, non-GMO popcorn kernels and five specialty seasonings to suit every taste bud.
18. Cocktail Maker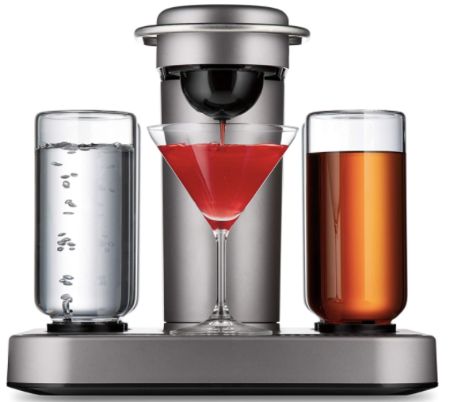 Give the cocktail loving couple in your life this premium cocktail maker by Bartesian. This device lets them create cocktails from just the press of a button!
For a more complete gift, bundle this machine with the capsule mixers of their favorite cocktails. All they need to do is to keep their favorite gin, whiskey, vodka, rum or tequila on hand to enjoy the gift right away.
19. Wireless Charging Dock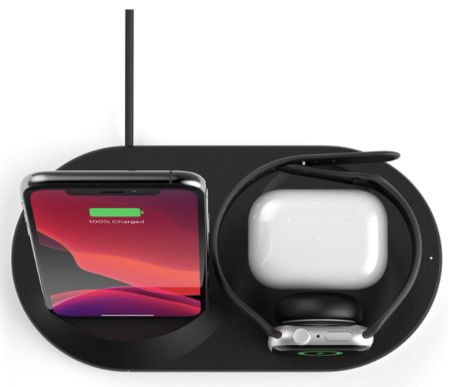 If the couple on your list is an avid Apple user, they will surely appreciate this wireless charging dock by Belkin. This device functions as an all-in-one charging station for iPhones, Apple Watch and Airpods without the tangled mess of cords on their nightstand.
20. Italian Dinner Gift Basket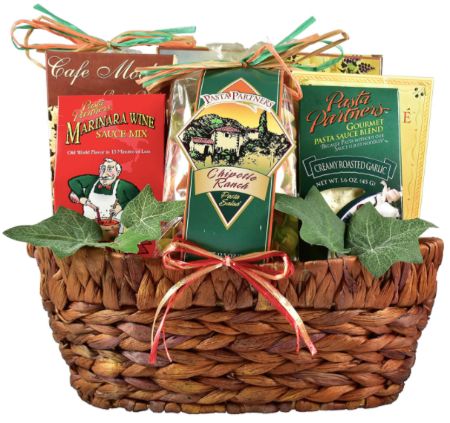 Cooking can be a lovely bonding experience for busy couples, and this Italian dinner gift set by Gift Basket Village contains all the ingredients for an authentic Italian dinner for two.
It comes with hand-made Italian pasta, sauce mix, appetizers, and dessert for that restaurant-quality dinner right at home.
21. Picnic Backpack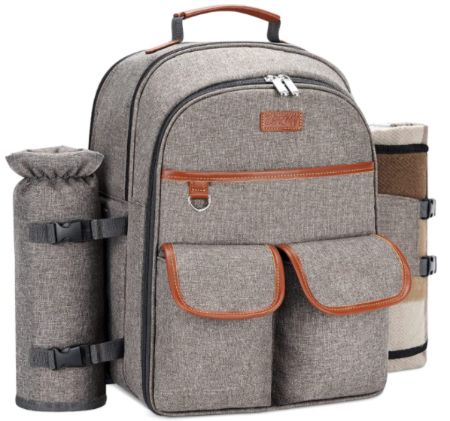 This backpack has everything for the couple who enjoys picnics. While it looks small, it has enough room to carry picnic food and essentials for four people: four sets of tableware, napkins, plates, plastic wine glasses, and a cutting board.
The detachable waterproof pouch inside the food compartment allows you to add ice, chilled beer without worrying about spilling anything. It also features a matching blanket with a waterproof backing to keep them, and their belongings, dry.
22. Funny Christmas Ornament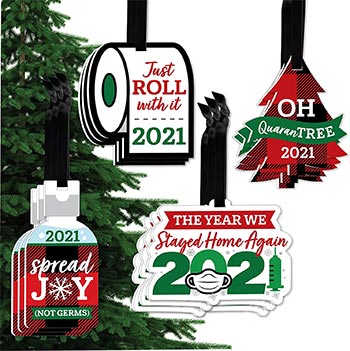 Use humor to mark the first post-quarantine holiday season with this funny Christmas ornament that lets you decide if you want to acknowledge that 2021 happened.
It's the best Christmas themed gift for couples this year, in my opinion. Plus, this ornament can be customized with names or a special message, but if you want a more traditional ornament, check out this Gingerbread Couple Christmas Ornament that's also customizable.
Both options are lightweight and come with looped ribbons for easy hanging.
23. Bamboo Cutting Board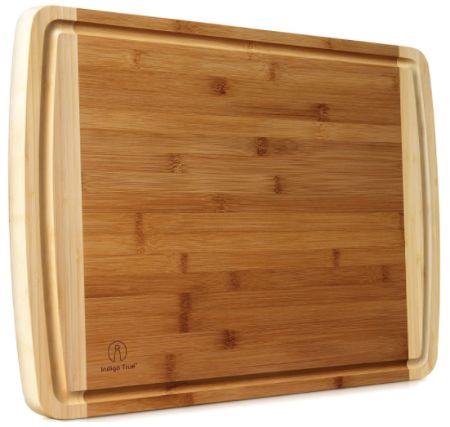 Both professional and home cooks say that a good cutting board is an essential accessory for every kitchen. Regardless of their cooking skills, this roomy bamboo cutting board with a juice groove will be a welcome addition to any couple's kitchen.
24. Coffee Gift Box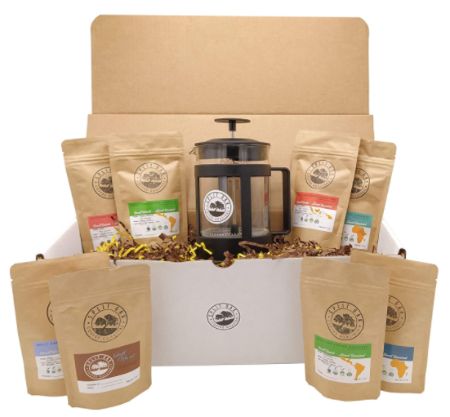 Help the couple who loves coffee start their day right with this eight-pack coffee sampler sourced from great coffee-producing countries around the world.
The beans are carefully dried and roasted and are USDA Certified Organic. Plus, the set comes with a glass french press they can take camping or traveling.
25. Towel Set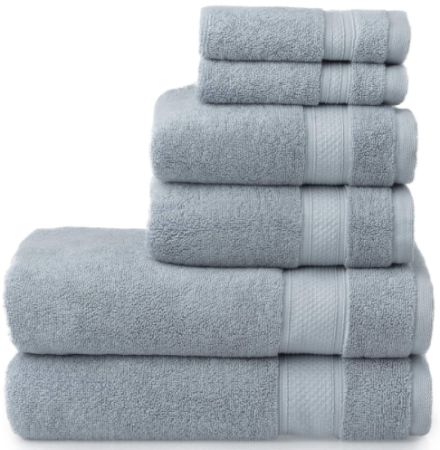 You can never have too many linens, so why not give your favorite couple this soft, super-absorbent towel set from Welhome?
These towels are made with their patented Hygro Cotton technology for faster drying time and are durable. They actually get softer and fluffier the more you wash them.
7 His and Hers Gifts
26. His and Hers Luggage Tags and Passport Holder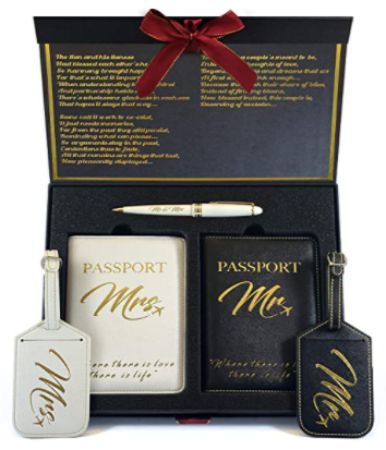 If the couple on your list loves to travel, these matching passport covers and luggage tags are great additions to their travel gear. They're made from quality vegan leather and feature gold letters that add elegance to the design.
27. His and Hers Stainless Steel Mugs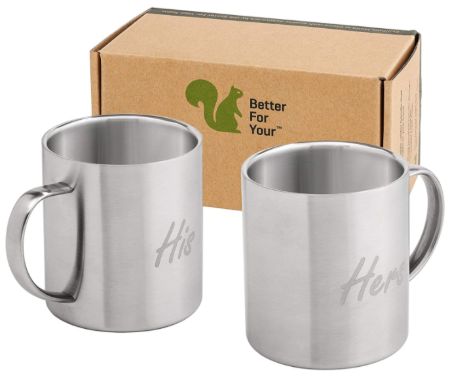 These stainless steel mugs are a nice way to enjoy a nice cup of morning coffee. These mugs are double-insulated and can keep coffee hot for longer periods of time than a traditional ceramic mug and feature "His" and "Hers" laser engravings.
28. Fishing-Themed Stainless Steel Tumblers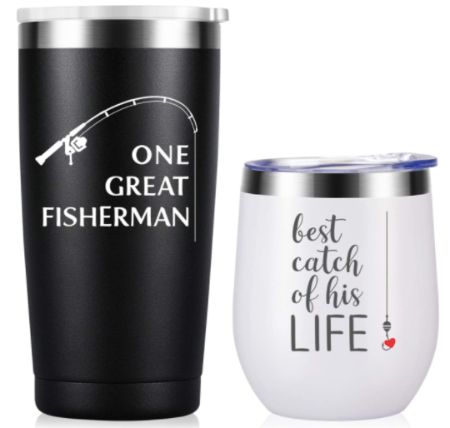 These stainless steel tumblers keep cold drinks cold and warm drinks warm for hours. They feature leak-proof acrylic lids, are shatterproof and dishwasher safe, and are perfect for favorite drinks on the go.
If you're part of a dynamic duo who loves to fish together, then check out these other fishing gifts that will make your favorite pastime even better.
29. His and Hers Robe Set
These cozy robes are perfect for lazy Sundays and lounging around the house. They're made from 100% Turkish cotton that provides maximum comfort for that luxurious spa experience right at home.
30. Wooden Bookmark Set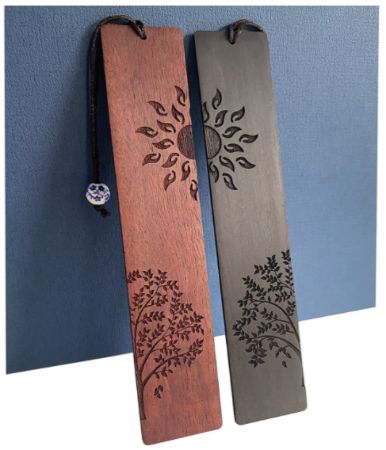 How about this pair of handmade wooden bookmarks that will weather beautifully with age? These bookmarks feature beautiful engravings and glass beads for extra elegance. Perfect for the couple who loves to read books.
31. Planner Set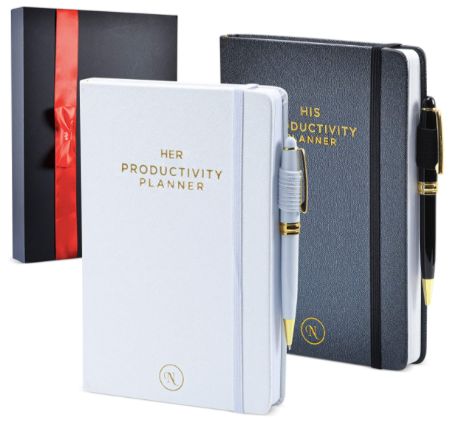 If the couple on your list is celebrating their first wedding anniversary, these productivity planners will make a great traditional gift.
These planners are undated so they can start their year any time with pages that will last 365 days. This set also comes in a beautiful gift box and includes two matching pens.
32. Bond Touch Bracelets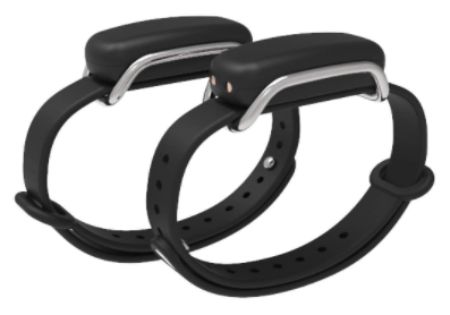 Long distance relationship gifts can be difficult to figure out, but these Bond Touch Bracelets are a novel way for couples to stay connected even when they're apart. These bracelets allow the users to send a "touch" from one bracelet to the other to mimic the natural vibrations of human touch.
Couples can download the app from the Apple Store and Google Play for extra connectivity features, like sending encrypted messages and pictures.
Find the Best Gifts for Couples on this List
I hope this list of couple gift ideas helped you find a great gift for your favorite couple (or your own!).
If you didn't find what you were looking for or have more shopping to do for others on your list, check out the other posts on the site. Happy shopping!