If you're reading this post, then chances are that you're in the market for a Rocket League gift for a loved one or friend.
Rocket League is one of the most popular and fastest-growing e-sports in the world with more than 40 million players worldwide (including kids, teenagers, adults, and owners of this website).
In this post I'll share a list of 21 Rocket League gifts the ultimate fan of the game will appreciate. But first, let's take a look at why this game is appealing to so many.
Rocket League 101
You might find yourself asking: "What's Rocket League and why are people so obsessed with the game, anyway?"
Or: "Is it car racing or soccer?" 
The answer is a mixture of both — it's a game of soccer, except the players are the cars.
The game, formerly known as the Supersonic Acrobat Rocket-Powered Battle-Cars (whew, that's a mouthful!), is a straightforward game.
The main goal is simple: to shoot as many balls into the opposing net as possible. Whichever team gets the most points wins.
Players can do car flips, acrobatics, and a lot more with their cars. This physics aspect is crucial to winning the game, which makes it all the more fun.
Aside from the game itself, what draws people is the famous Rocket League Championship Series. As of 2018, the prize pool came up to a whopping $1 million.
8 Amazing Rocket League Gifts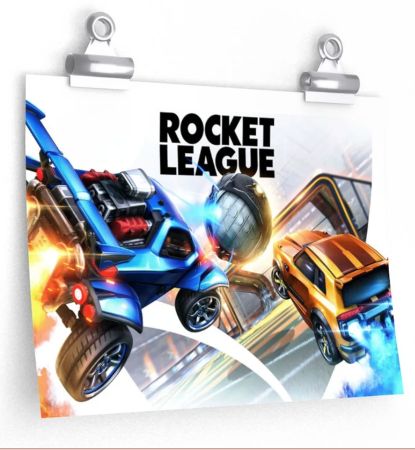 Spice up their space with this eye-catching Rocket League poster. This will be a sweet addition to their game room, man cave, or bedroom.
Since this poster doesn't include a frame, you can opt to add one to better preserve this gift.
2. Rocket League Collector's Edition for PS4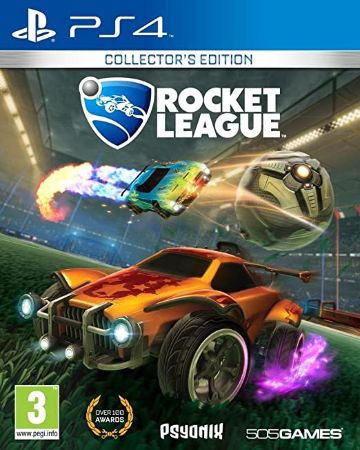 Rocket League gives an all-around gaming experience since it can be played on PC as well as other gaming consoles such as the PS4, Xbox, and Nintendo Switch.
This Rocket League collector's edition of the game for PS4 will be a great present for the ultimate player in your life.
3. Rocket League Official Game Soundtrack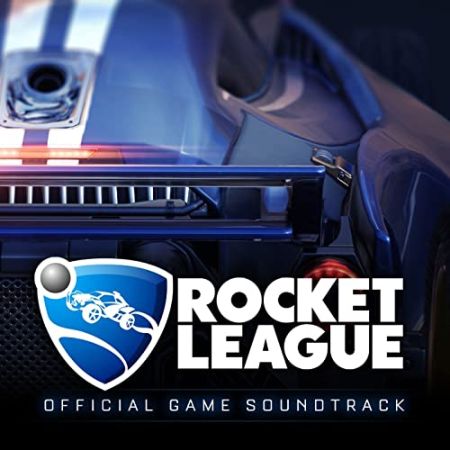 Rocket League players know the official game soundtrack is a bop. It's perfect for listening to while working, exercising, or driving in their car to feel like they're part of the game in real life.
4. Mini Pull-Back Racer Car Mystery Ball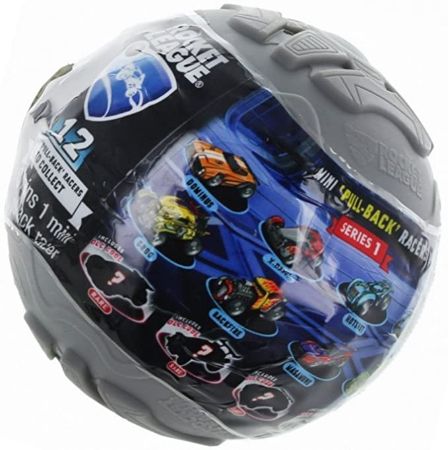 Not knowing which car model they'll get adds to the excitement of the gift. Each mystery ball comes with a surprise racer car (inspired by the game) that will be a hit.
Choose from a mystery ball with multiple cars or one that has a limited edition car!
5. Hot Wheels Rocket League 5-Pack

Rocket League has teamed up with Hot Wheels to create this awesome 5-pack car set. It includes the legendary Gazella GT, MR11, Fast 4wd, Bone Shaker, and Twin Mill III.
Plus, this gift comes with a special code that can be used in the Rocket League video game.
6. Rocket League 2022 Calendar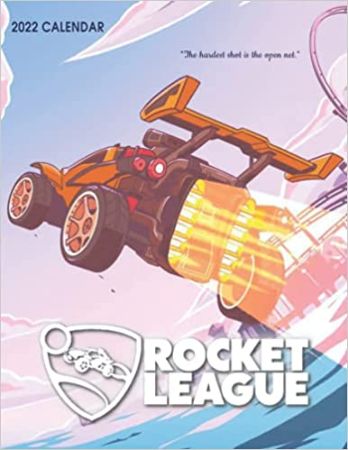 Welcome the new year with a bang with this Rocket League calendar.
They'll have something to look forward to every month for the whole year because the calendar features different race cars each month. It's also high-quality and printed on heavy gloss paper.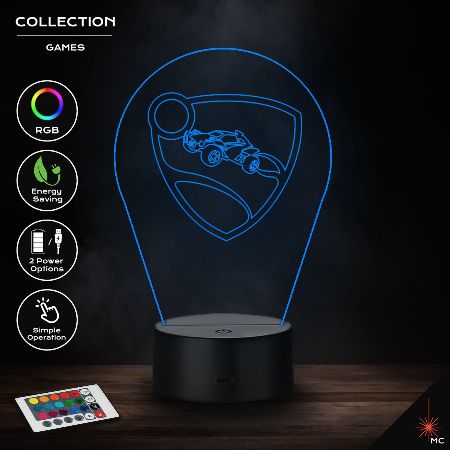 Display this LED light to instantly achieve a retro and chill vibe. This will be the perfect present if your recipient has a Youtube channel dedicated to Rocket League or if they stream their games on Twitch.
8. Bone Shaker Hot Wheels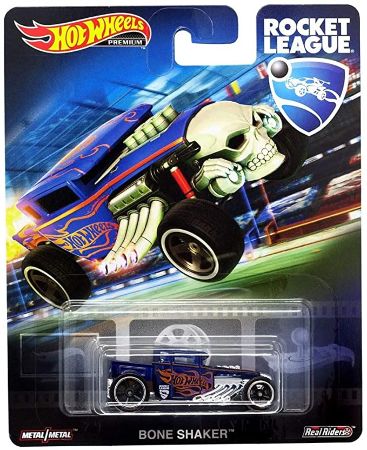 If you're looking for a great birthday present for the biggest Rocket League fan in your life, then this collectible Rocket League car is a great choice. This will be an awesome addition to their collection!
5 Cool Rocket League Apparel Gifts
9. Retro Style T-Shirt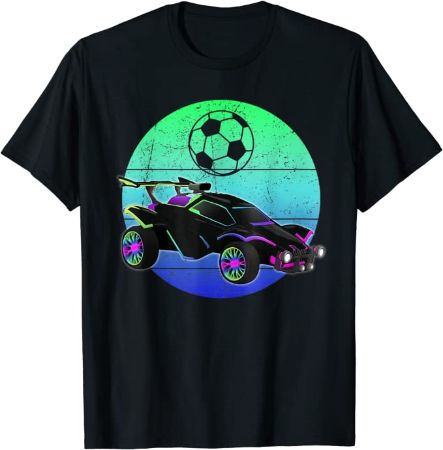 Looking for a timeless and long-lasting shirt that will give you a lot bang for your buck? Look no further.This shirt has a cool design and is comfortable to wear as well.
10. "What a Save!" Rocket League T-Shirt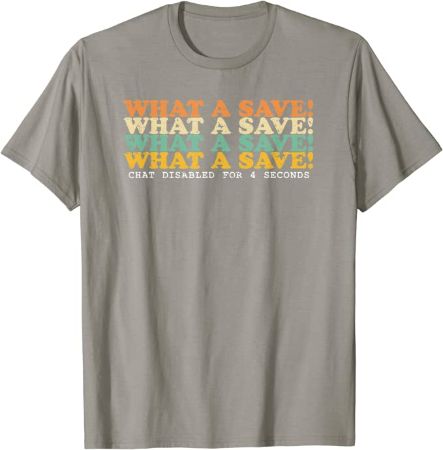 This t-shirt is an excellent choice because "What a save!" is a comically common phrase in the game. Only players or true fans of Rocket League will get this inside joke.
And for being a nice parent, friend, or partner for giving your recipient this awesome shirt, I'll let you in on the joke: "What a save" is a term used by Rocket League players whenever they score a simple goal.
11. Rocket League Christmas T-Shirt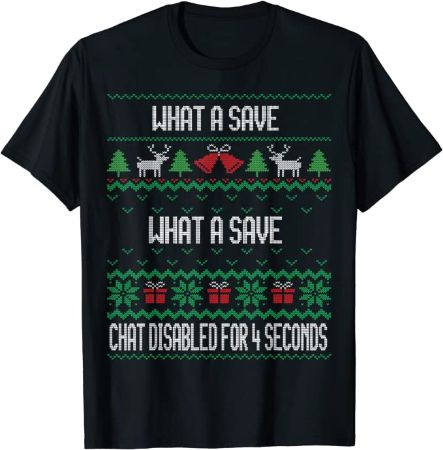 For the Rocket League player in your life who never fails to play even during the holidays, this shirt will be an ideal gift.
Get more holiday-themed gift ideas in this post about the best stocking stuffers for college students.
12. Vintage Rocket League Shirt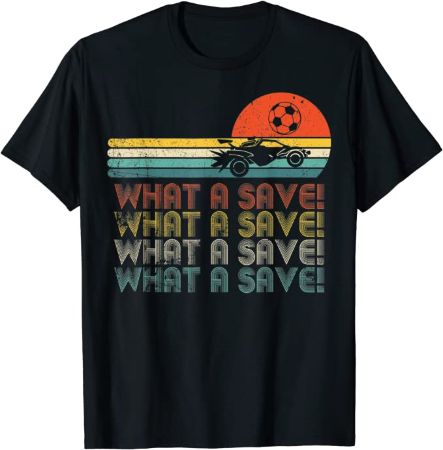 Here's more awesome Rocket League merch to delight the fan in your life. Wearing this shirt will be a great way to share their favorite video game with the world no matter where they go.
It comes in sizes for men, women, and kids, and is available in 10 colors.
13. Flip Reset Club Tank Top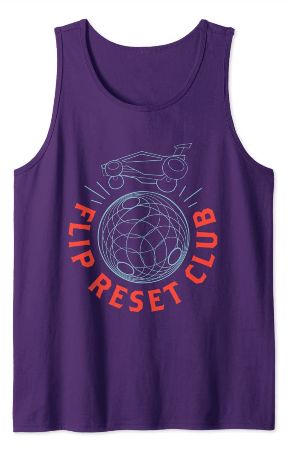 Let the world know that they can do one of the hardest exhibitions in the game—the flip reset. Aside from bragging rights, this will also help them achieve a more laid-back get-up during summer.
8 Bonus Rocket League Gift Ideas: Gamer Essentials
14. Super Curved Frameless Gaming Monitor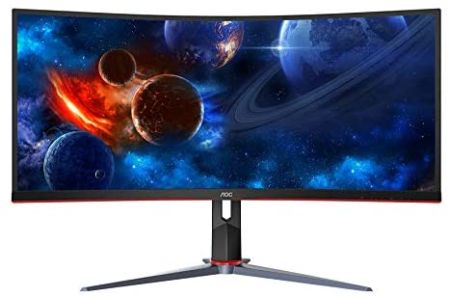 Give them an out-of-this-world gaming experience with this curved gaming monitor. Your recipient will be the envy of their friends when they come over to play Rocket League on their new and improved gaming set up.
15. Gaming Chair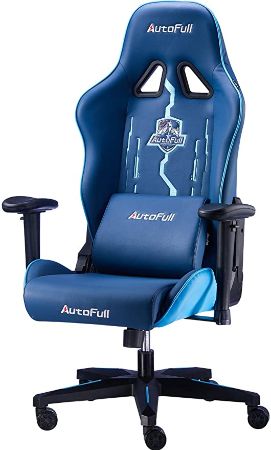 Got body aches from playing all day (and night) long? This gaming chair will solve the issue.
It has a super comfortable seat cushion, headrest, and lumbar pillow. This chair will make it even harder to leave the game.
16. Gaming Desk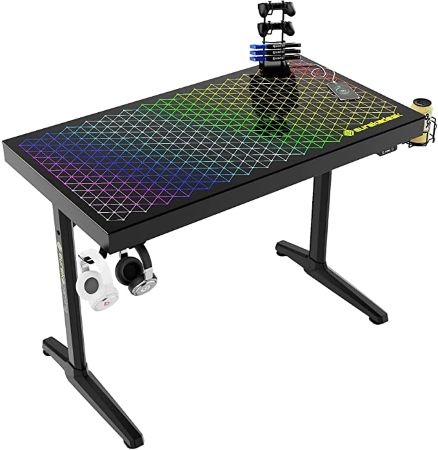 Now that they've got an awesome gaming chair, why not complete the set up by adding this desk?
This cool table is made with tough carbon steel and tempered glass. To top it all off, it has music-reactive RGB lighting.
17. Gaming Headset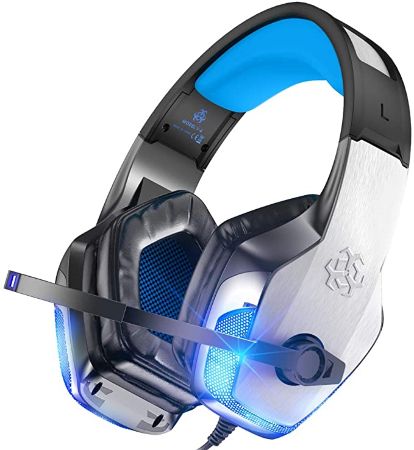 All gamers know the importance of having a reliable and good-quality headset to be able to focus and play the game exceptionally well. This headset is a great choice since it has soft memory earmuffs and a noise-cancelling mic.
Choose from three available colors.
18. "Things I Hate" T-Shirt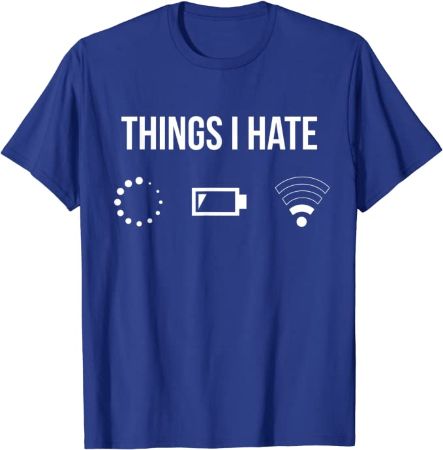 Does your recipient's pet peeves include: 1) buffering, 2) low battery, and 3) poor wifi? Then this shirt was made for them.
Since it's made with cotton and polyester, this shirt is guaranteed to be top-quality. Choose from five different colors.
19. "Do Not Disturb Gaming In Progress" Socks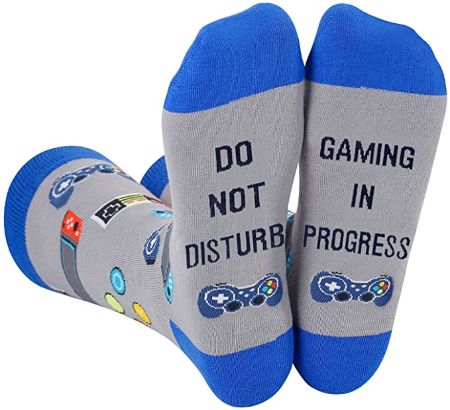 Who else gets annoyed when disturbed while playing an important match? I think I speak on behalf of all gamers when I say that there's nothing more distracting and irritating than being asked to pause in the middle of a game.
These socks will help avoid petty arguments from erupting because they can serve as a code: socks on = game on.
20. $60 Xbox Gift Card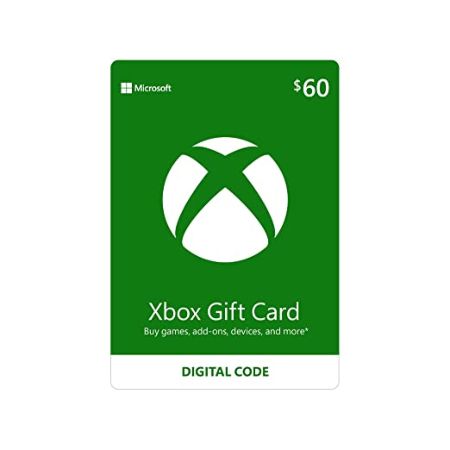 One of the coolest things about Rocket League is that it gives its players the freedom to customize race cars. They can build and pick the color, decals, and parts of the engine.
Give them the credits they need to build the coolest race car of all with this gift card.
21. Wireless Switch Controller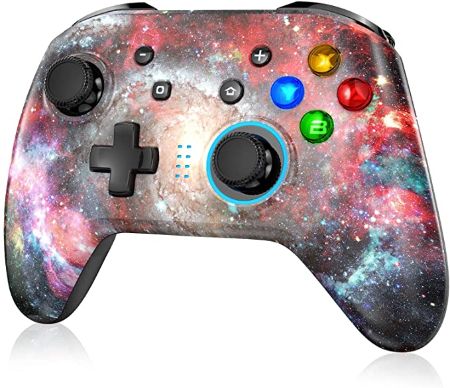 For players who prefer to play Rocket League on the Switch or PC, this controller is a must-have.
It features a Bluetooth 5.0 connection, an ergonomic design, and vibration control that will let them fully enjoy each drift and turn.
The Fiercest Rocket League Gifts
Combining soccer and race cars sounds strange, but it's actually a great idea as it doubles the fun of the game. You'll  make the game even more fun and enjoyable for your recipient when you give them one of these Rocket League gifts.
Get more gift ideas here:
Were you able to find the perfect gift for the Rocket League fan in your life? Let me know in the comments section below.