Buying the perfect gift for tween girls (those who are between the ages of 9-12), can be tricky. They're no longer little kids, but they're not exactly teenagers yet, either.
Their taste can also easily change without so much as a warning. Besides, things that were popular at that age for us might not be something tween girls today would like.
If this sounds like your dilemma, I did the searching for you and curated the best gift ideas for that special tween girl in your life.
12 Fun and Trendy Gift Ideas for Tween Girls
1. Sparkle Jellies Vintage Case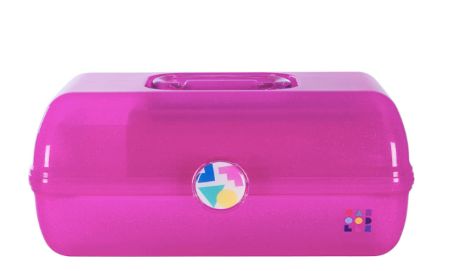 Those of us who were teens in the '80s and '90s might remember seeing or owning something like this. Well, they're making a comeback.
What tween girl wouldn't appreciate having this cute organizer/travel case in which to store her beauty essentials? It has a secure lid for spill-free travel and a built-in mirror.
Fill this colorful case with her favorite goodies and score a few more cool points in her book.
2. Mini Leather Backpack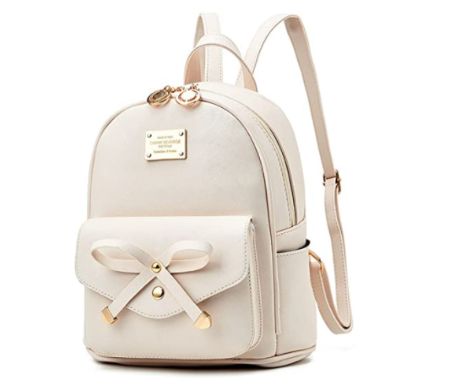 Perfect for the fashionista tween who's starting to develop a love for purses. This backpack is a cool way to carry all of her essentials while keeping things organized.
It has different pockets for her phone, wallet, water bottle, and whatever else tween girls these days consider essential.
Plus, there are plenty of colors to choose from so you can pick her favorite one, and it also includes adjustable straps so the bag can grow with her.
3. Velvet Hair Scrunchies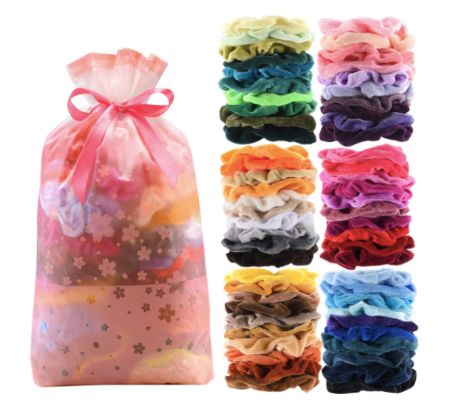 Hair scrunchies are one of those items that are way too easy to lose and therefore hard to find when they're needed most. With this pack of 60(!) velvet hair scrunchies, not only will she always have one on hand, but she'll also be able to perfectly accessorize her outfits no matter the color or style.
4. Nail Art Kit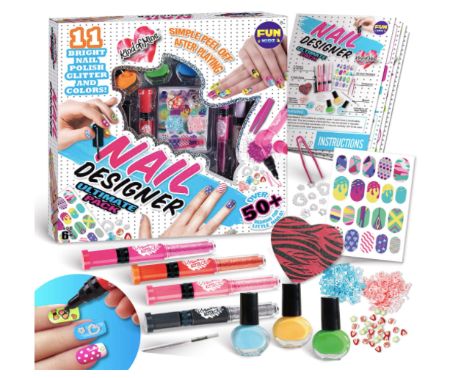 She can give herself and her friends a nail salon-worthy manicure right at home with this tween-friendly nail art kit that comes with everything she needs: nail pens, glitter, nail polish, nail stickers, 3D nail accessories, plus a nail file and a brush.
The kit also comes with illustrated instructions for fun and pretty nail art designs. Great for slumber parties and for just hanging out with her best friend.
5. Initial Pendant with Necklace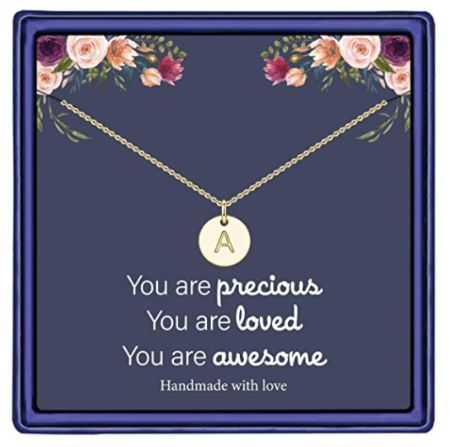 Initial necklaces have been around for a long time and today's trendy tween girls are loving them.
This piece is 14K gold filled plus lead and nickel-free, so it's hypoallergenic and won't irritate your tween's sensitive skin. It also comes in a pretty box that reminds her how precious, loved and awesome she is.
6. Bucket Hat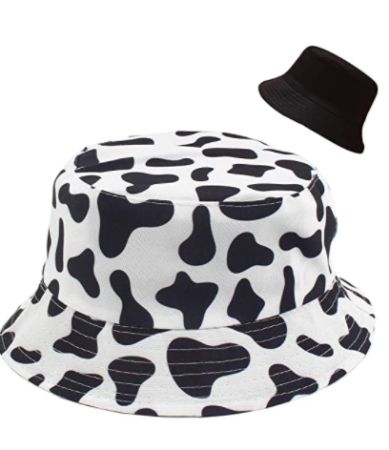 Bucket hats seem to be popular with tween girls these days, so your tween girl is sure to love this super-trendy accessory that's perfect for adding a little 'something' to her outfit.
This one in particular is reversible and is available in a variety of patterns, prints, and colors.
7. Bunny Hoodie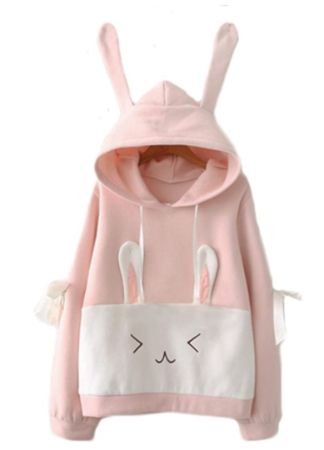 Your tween girl would love this bunny hoodie that's made from quality cotton-blend material. It will keep her cozy and looking adorable at the same time.
Pick her favorite color or another design from the options found on the site and you've got yourself a winning gift for a tween girl.
8. Animal Slippers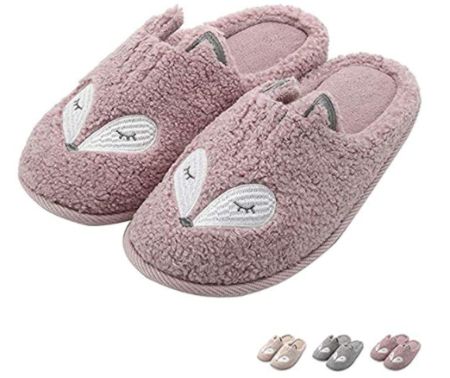 These adorable slippers are great for keeping her feet comfy and toasty around the house. They have a clean, minimalist design and are available in a squirrel or fox motif, as well as several different colors.
They're machine washable and made from soft, fleece-like material with anti-slip soles.
9. Bath Bombs Gift Set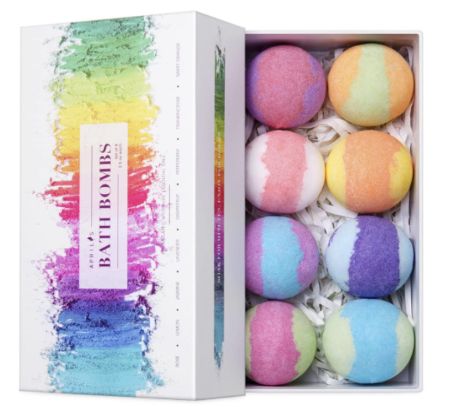 This pack of eight multi-colored bath bombs are made from natural ingredients and are infused with organic essential oils that won't harm sensitive skin.
They smell amazing and won't leave any colored residue in the tub. With this gift, she'll look forward to bath times.
10. VSCO Stickers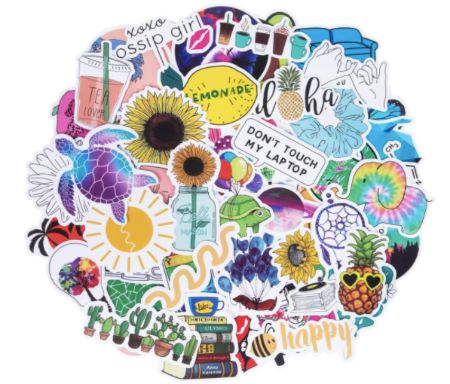 VSCO stickers are all the rage with tweens these days, and with this pack she'll get 50 stickers to decorate her water bottle, laptop, or anything else she wants to glam up. These stickers are also super easy to remove if she wants to switch them out.
11. Warmies Microwavable Plushie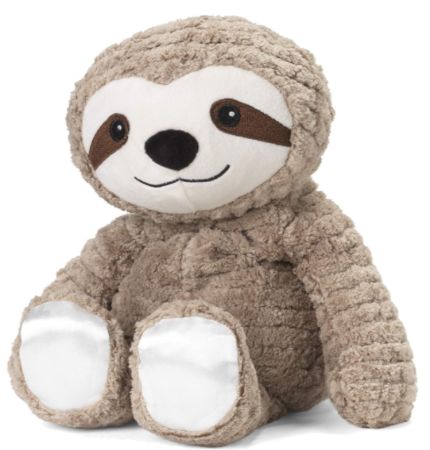 This cute heatable plushie is sure to come in handy the next time she's feeling under the weather. The lavender-infused pouch can be easily taken out and popped in the microwave for instant comfort.
Plus, you can also choose from other cute animal designs to match your tween's taste.
12. Fingerlings Interactive Pet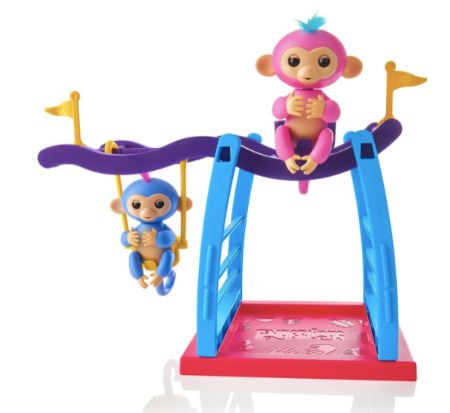 Fingerlings are the cutest little interactive pet toy to hit the shelves this year! They're small enough to hold onto your tween girl's little fingers, mug handles, pencils, or whatever else she can think of.
They can blink, respond when being petted, talk in their language, swing their tail and so much more. Fingerlings come in a variety of colors and can even sing together if she owns more than one!
4 Gifts for Techie Tween Girls
13. Multi-Device Bluetooth Keyboard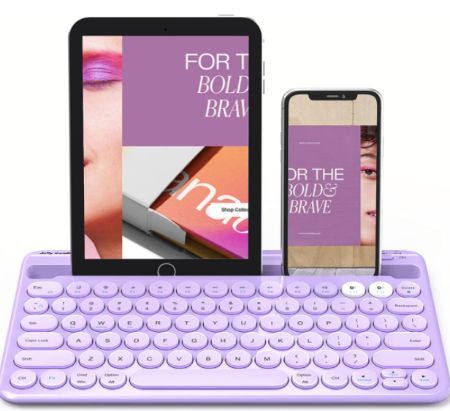 This multi-device Bluetooth keyboard is great for tweens who are always typing or swiping on their smartphones or tablets. The built-in slot also makes it convenient for their devices to stand.
14. Instax Mini 9 Instant Camera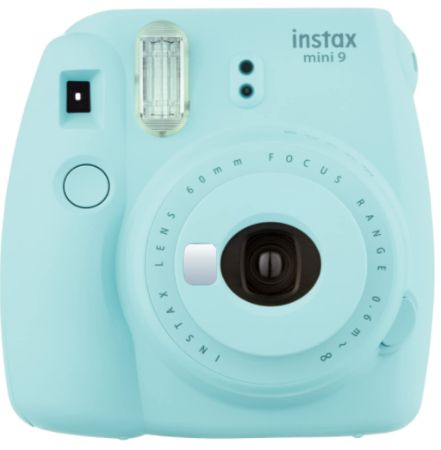 This Polaroid camera is super popular with tween girls because it gives selfies, candids, and other snapshots a retro look and is available in a variety of fun colors.
15. Night Light Bluetooth Speaker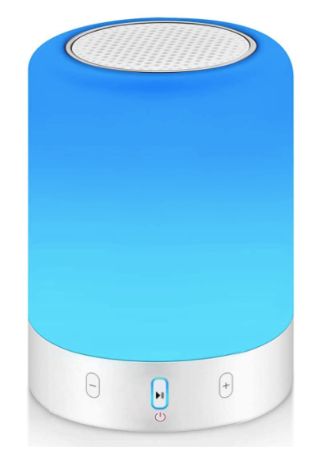 This Bluetooth speaker can not only play up to 12 hours of music, but it also doubles as a night light. Plus, with a simple tap, the LED lights can change color to suit your tween's mood. She can also choose a time setting so the music and lights turn off automatically as she falls asleep.
16. Ultimate Coding Kit 2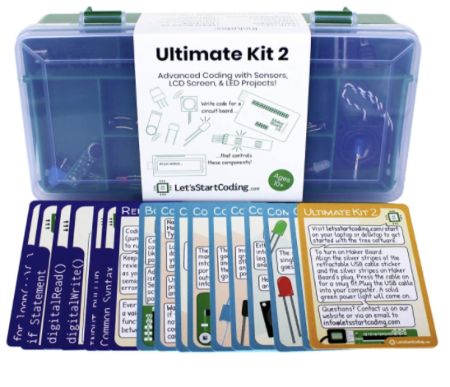 For the tween who's interested in coding and computers, this Ultimate Coding Kit For Kids would be a welcome gift. It comes with over 60 age-appropriate code projects that can fuel her passion. Who knows, maybe it can even be her future career!
5 Book Gifts for Tween Girls Ideas
Books are a great way to encourage your tween's love for reading. Besides, she could probably use a break from electronics.
These five inspirational and empowering books will keep her hooked on phonics for hours! We also included a classic title so you can encourage your tween girl to read a book you may remember fondly from your childhood.
17. Teen Trailblazers: 30 Fearless Girls Who Changed the World Before They Were 20 by Jennifer Calvert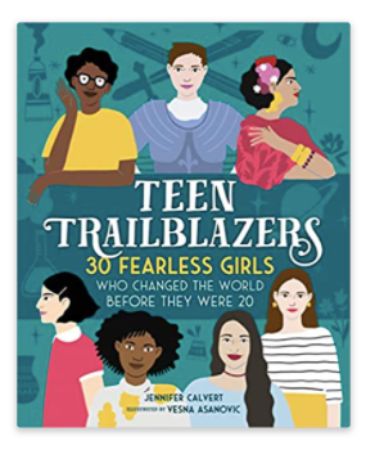 Teen Trailblazers shares the stories of 30 inspirational young women who made a difference before their twentieth birthdays.
Your tween can read about some familiar girls not much older than she is, and probably discover somebody to serve as her new inspiration as well.
18. The Secret Garden by Frances Hodgson Burnett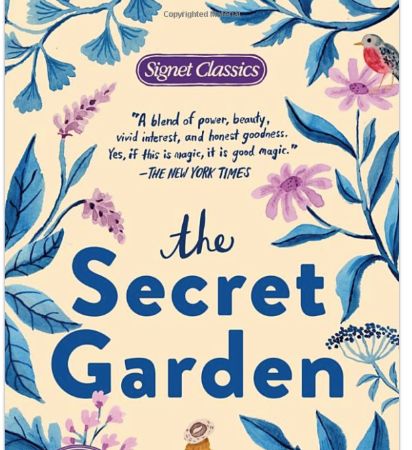 The Secret Garden is one of the world's best-loved children's stories. This novel can be a good introduction to the classics for the tween in your life.
It's a tale about courage, love, life, and renewal that's sure to leave her with warm, lifelong memories about the book.
19. The Night Fairy by Laura Amy Schlitz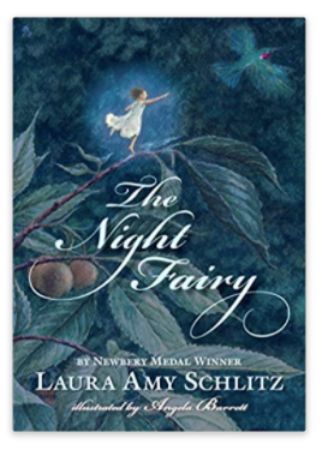 From 2008 Newberry Medalist Laura Amy Schlitz, The Night Fairy is about a fairy who is still getting used to her beautiful wings until she loses them in an encounter with a bat.
This book will take your tween on an adventure and teach her the value of courage and compassion when navigating life's challenges.
20. The Key to Extraordinary by Natalie Lloyd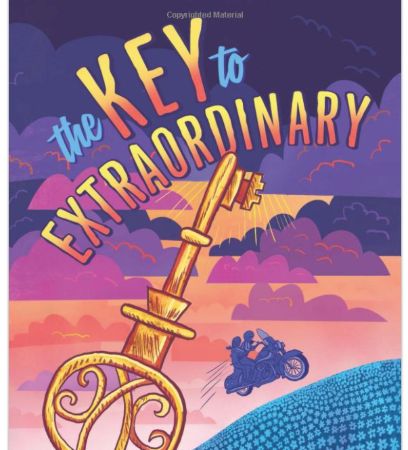 The Key to Extraordinary is about the adventures of Emma, a young girl led by her destiny to find a legendary treasure hidden in her town's cemetery.
This book, from the author of the best-selling title A Snicker of Magic, is sure to delight young readers with its quirky humor and brilliant writing.
21. Harry Potter by J.K. Rowling Box Set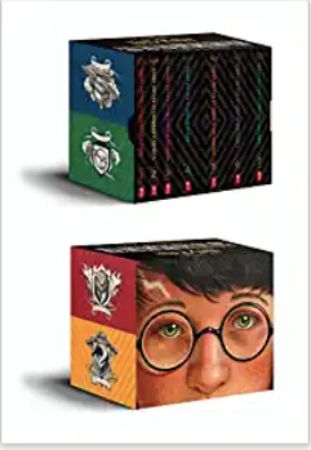 Of course, no book list for tweens would be complete without the Harry Potter books. This special edition box set of the Harry Potter Series was printed to mark the 20th anniversary of the publication of Harry Potter and the Sorcerer's Stone.
5 Educational Toys and Crafty Gifts for Tween Girls
22. DIY Journal Set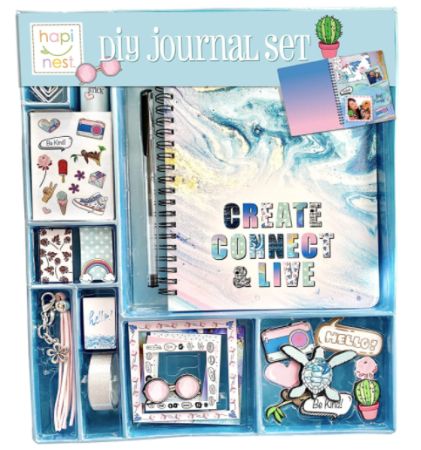 Your tween will have fun designing her journal with this DIY set that comes with everything she needs to decorate the journal in her style.
Once done, she can have a personalized notebook to record fun (and perhaps not so fun) memories in.
23. Tie-Dye Kit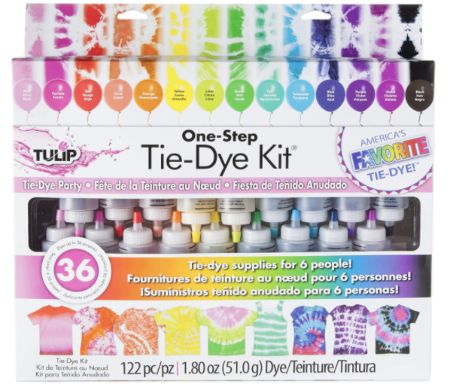 This tie-dye kit is another fun activity to help your tween's inner artist shine. It includes eight patterns to choose from and 18 easy-squeeze bottles of water-activated, non-toxic dye.
Invite some of her closest friends over for a day of tie-dye magic.
24. Clay Charms Craft Kit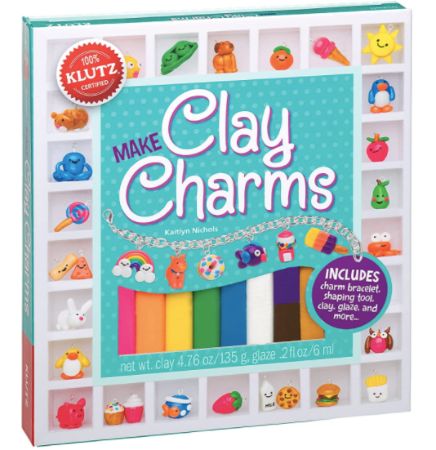 The Make Clay Charms Kit is so much fun for tween girls. The kit comes with eight colors of pliable clay, a charm bracelet, jewelry fasteners, glaze and applicator brush, a drying tray, and an easy-to-follow instructional booklet with over 35 fun designs your tween can make.
25. Make Your Own Wall Collage Kit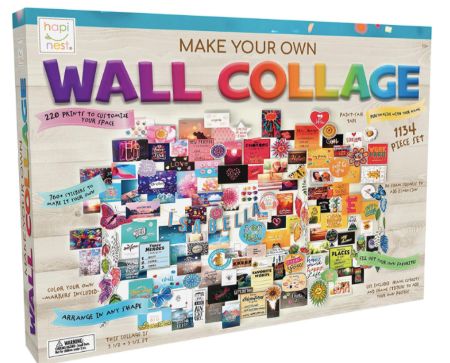 Your tween can get her creative juices flowing and personalize her own space with this Make Your Own Wall Collage kit. It includes different themes, colors, inspirational quotes, and graphics she can choose from to express herself right on her bedroom wall.
26. Mega Science Lab Kit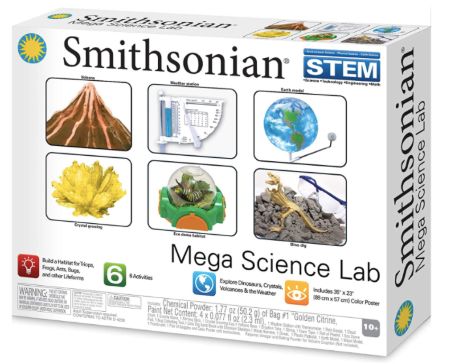 Kids learn quickly when they're having fun! If your tween girl loves science, keep her occupied with this Mega Science Lab kit from the Smithsonian.
She can build different habitats, explore the world of dinosaurs, learn about the weather, build a volcano, and grow crystals all from this amazing kit.
5 Bedroom and Household Gifts
27. Faux Fur Throw Blanket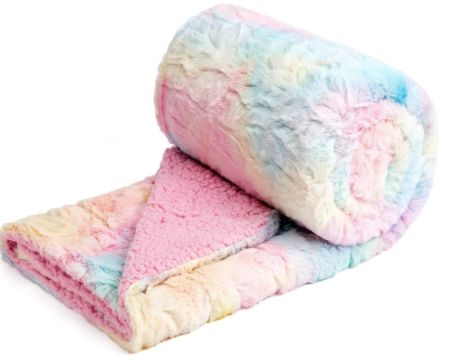 This faux-fur tie-dye blanket is a cozy and beautiful addition to your tween's bedroom. It's made to keep its vibrant color and shape for a long time. As a bonus, this blanket is super popular with TikTok users as well.
28. Color-Changing LED Strip Lights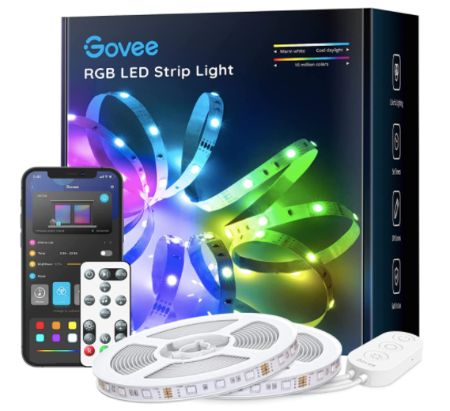 Another popular piece of décor among tween girls are LED lights that can be installed in her bedroom. These color-changing LED strip lights come with a built-in mic that allows her to sync the LED lights to her favorite music.
She can also customize her lighting or choose from the 64 modes already programmed in the app to suit her mood.
29. Hydro Flask Water Bottle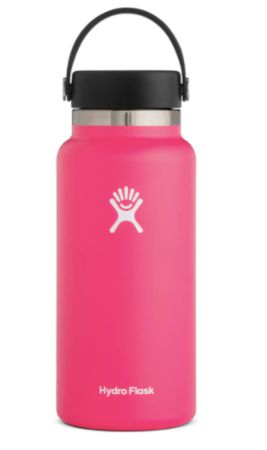 Your active tween girl will love to keep hydrated with this Hydro Flask that's all the rage right now. They're durable, leak and spill-proof, and will keep water or her favorite beverage cold for a long time.
Plus, they come in different colors and sizes to suit her taste and needs, making this one of the most versatile gifts for tween girls.
30. Lighted Marquee Sign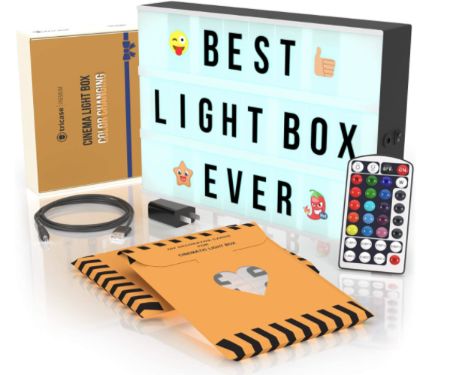 Your tween will appreciate this lighted marquee sign with 352 black letters, numbers, and emojis she can mix and match and plug in with a USB cord to create a subtle glow. It also comes with a remote control that can change the color of the light.
31. The Big, Fun Kids Baking Book
Finally, last but not the least, your budding baker will want to spend hours in the kitchen if you give them this book.
Inside they'll find over 110 cakes, cookies, and other dessert recipes that are age-appropriate and all tried and tested by Food Network Magazine editors.
Find the Best Gift Ideas for Tween Girls Right Here!
Whatever your precious tween girl is into at the moment, I'm sure you can find something she would love from the extensive list above.
If you have another tween in mind, you might find something they'd like from these gifts lists below:
Leave us a comment to let us know what gift list you want us to do next. Happy shopping!