Opals are beautiful gemstones that make them great for gift-giving. Although they are mostly associated with October (since opals are the birthstone of October) and 24th anniversaries, opals are versatile and would make an amazing gift for any occasion.
If you're interested in finding the best opal gifts, scroll on and keep reading!
10 Opal Gifts
1. Opal Gemstone Money Tree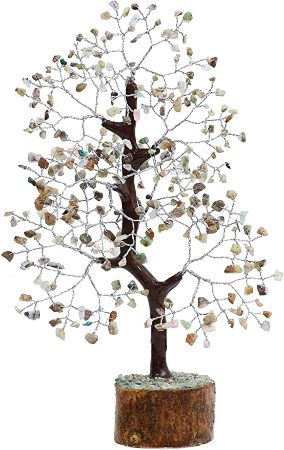 A gemstone money tree attracts more than wealth. It also brings more success, happiness, and peace to the owner. You'll give someone special all this and more with this opal money tree.
Learn more about the amazing powers of gem trees.
2. White & Blue Opal Rose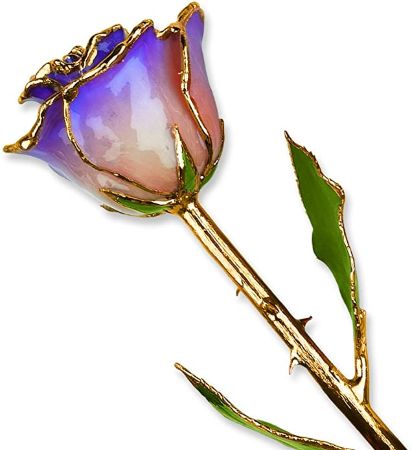 An eternal rose is a great symbol of your undying love, loyalty, and devotion to your partner. Dipped in 24k gold and lacquered with white and blue opal, this rose will be at the top of their favorite gifts list.
These roses come in all shapes, colors, and sizes. Here's one with a stand, a multi-colored one, and even a bouquet.
3. Opal Picture Frame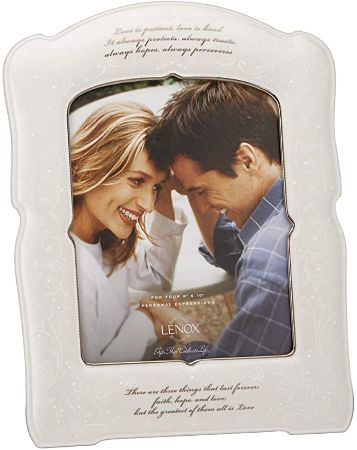 Display your cheesiest photo together for all the world to see in this opal picture frame.
Even the best couples have their downtimes, so the sweet but thoughtful quotes on this frame will remind them what love is — a lot of work, patience, and commitment.
4. Opal Crystal Elephant Figurine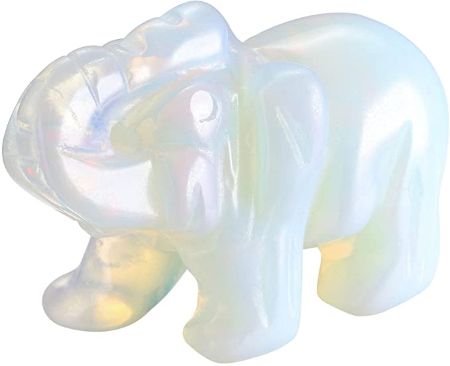 Did you know that elephants symbolize wisdom, loyalty, and strength? For that special someone who's been your wise advisor, loyal partner, and giver of strength, this elegant elephant figurine will be a fantastic present.
Brownie points if they also consider the elephant their spirit animal.
5. Opal Tide Pattern Tumbler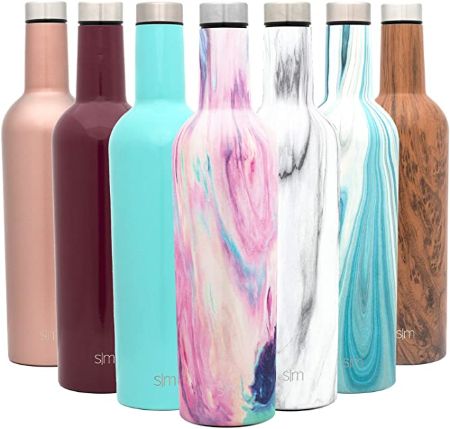 Here's a pretty tumbler that will be great for school, the office, or the gym. This tumbler has unique features and materials such as copper-coated insulation, 18/8 stainless steel, and is sweat and burn-free.
Choose from the seven opal tide patterns available.
6. Opal Face Roller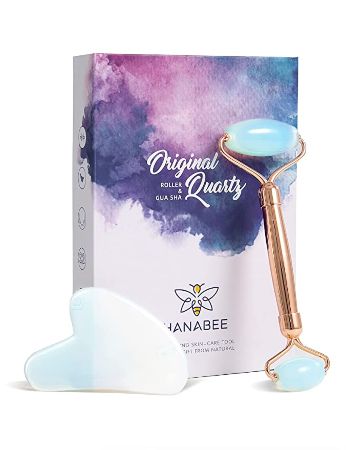 Feel refreshed and renewed after using this opal face roller. Face rollers boast a lot of health and skincare benefits such as improved blood circulation, reduction in puffiness, and soothing the skin.
This gift set includes an opal roller, gua sha, suede towel, and a box.
7. Opal Rhinestone Hair Clip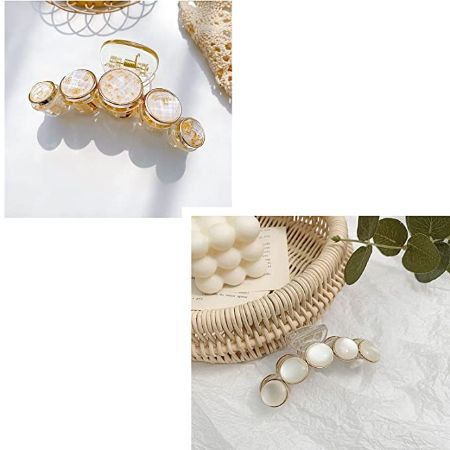 Look elegant and chic by adding this opal hair clip to their outfit. What's great about this gift is that it's fancy, durable, and affordable.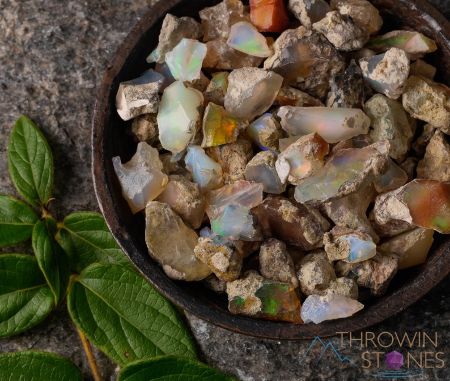 Take the healing powers of opals everywhere with this thoughtful gift. Opals are believed to strengthen memory, purify the blood, and treat infections.
These A-grade opals are approximately 0.5 to two centimeters each and weigh five to 25 grams.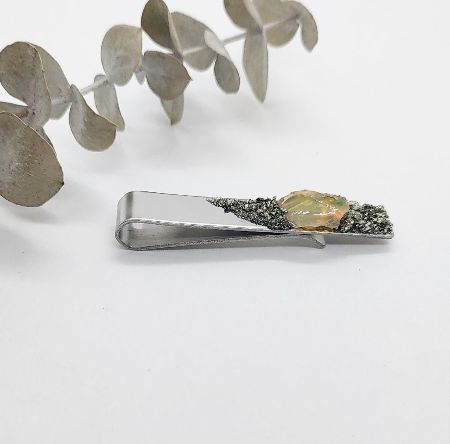 You might think that opal and menswear don't mix well, but wait till you see this opal fire tie clip. Your recipient will look extra dapper and dashing with this tie clip on their suit.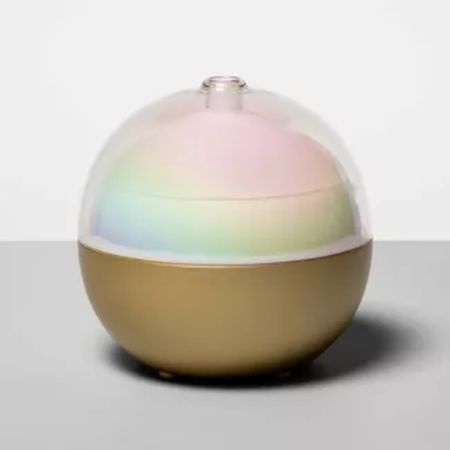 Their space will smell heavenly with this oil diffuser. It also changes colors and has a 300 ml capacity.
Don't forget to add these aromatic essential oils to allow them to use the gift instantly. Here's a great set that includes peppermint, lavender, and eucalyptus scents.
6 Opal Jewelry Gifts
11. Opal Necklace

For your significant other who deserves all the best life has to offer, this opal necklace will be an excellent present. This teardrop-shaped necklace will be a nice birthday, anniversary, or even a "just because" present that will show your love for them.
Plus, it's lead-free, nickel-free, and hypoallergenic.
12. Opal Birthstone Bracelet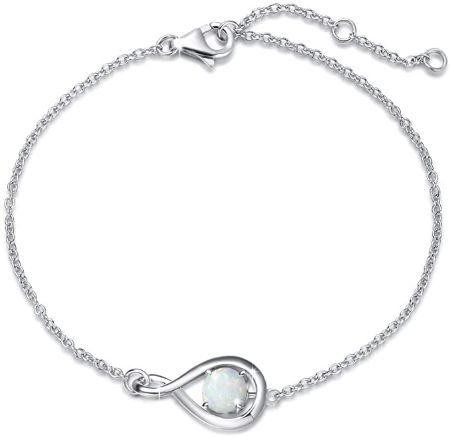 This is a nice opal bracelet that's perfect for both special occasions and everyday use. Made with premium materials such as sterling silver and opal, it's sure to be durable so your recipient will be able to wear this for years to come.
Match your recipient by getting your own bracelet with your birthstone — garnet for January, moonstone for June, and sapphire for September.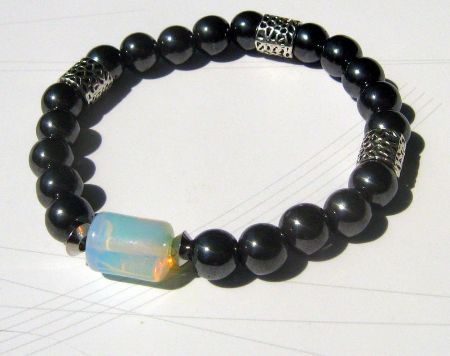 Looking for a piece of jewelry that has a more masculine tone? Pick this opal bracelet with Tibetan silver beads. Your recipient will love this since it's stylish and sturdy.
14. Opal Ring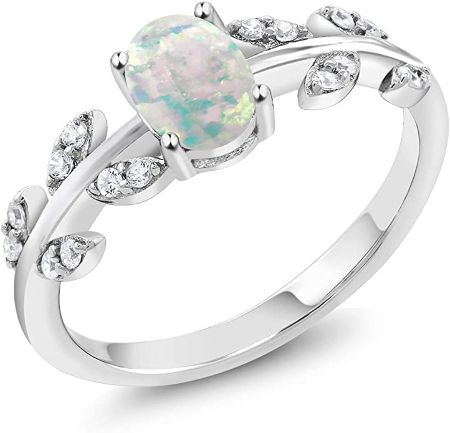 Get this lovely opal ring for your mother, sister, or partner. This ring is a classic so anyone, regardless of age, will be delighted by this thoughtful gift.
15. Opal Earrings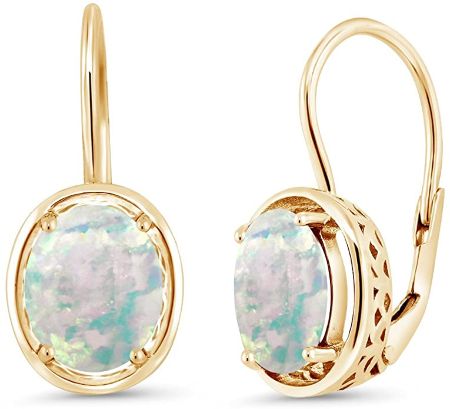 Celebrating something special soon? Whether it's an anniversary, birthday, or graduation, your recipient will be psyched to receive these beautiful opal earrings.
16. Unicorn Opal Earrings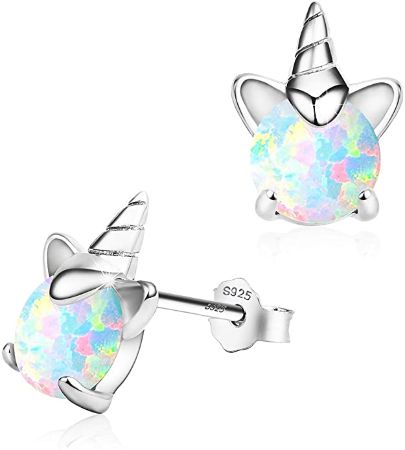 Does your recipient love unicorns? Why not give these beautiful opal earrings shaped like a unicorn to add to their collection?
These earrings fit tight so the unicorn lover in your life won't have to worry about these falling off while they go about their day.
Don't stop there – check out these unicorn pens and unicorn bags, too!
6 October Birthday Presents
17. Crown Trinket Dish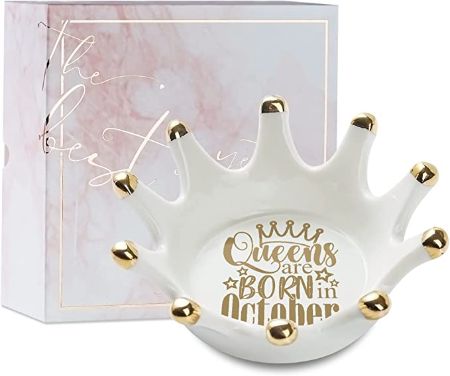 Daily affirmations are good for the mind, body, and soul. They'll be reminded of how awesome they are on a daily basis with this trinket dish that comes with an elegant box.
18. "Legends are Born In October" Whiskey Glass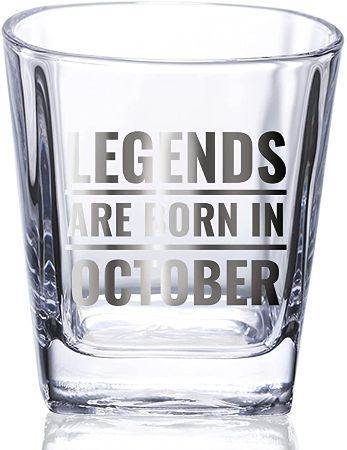 John Legend, Pablo Picasso, Julie Andrews, and your recipient. Do you know what these awesome people have in common? They were all born during the 10th month of the year.
True legends are born in October. Let them know how one-of-a-kind they are with this classy whiskey glass.
19. Witch Cauldron Coffee Mug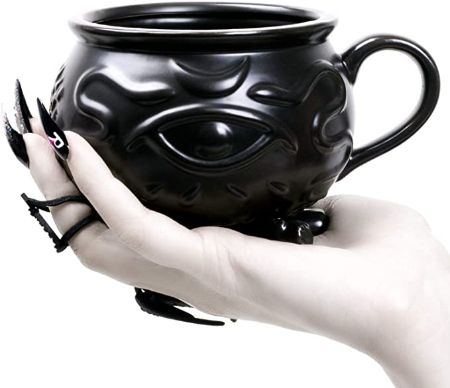 Aside from their birthday, another occasion that people are looking forward to each year is, of course, Halloween.
If your recipient is a big Halloween fan, then this mug will be a hit. It will be perfect for coffee, tea, and mixing their magical secret potion.
20. "In October We Wear Pink" Shirt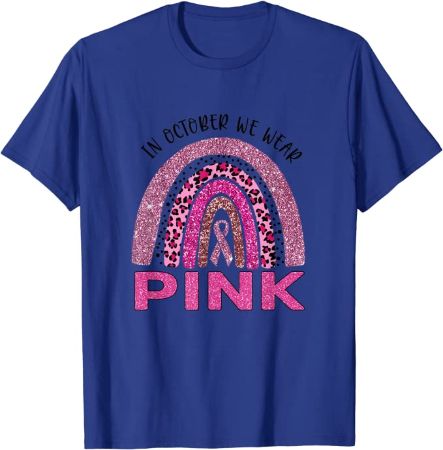 October is also known as breast cancer awareness month. For your recipient who's an advocate of the said cause, this shirt will be the perfect gift. It's also a nice present because it's cute and at the same time raises awareness.
It comes in 10 colors and sizes that are suitable for both kids and adults.
21. Libra Scented Candle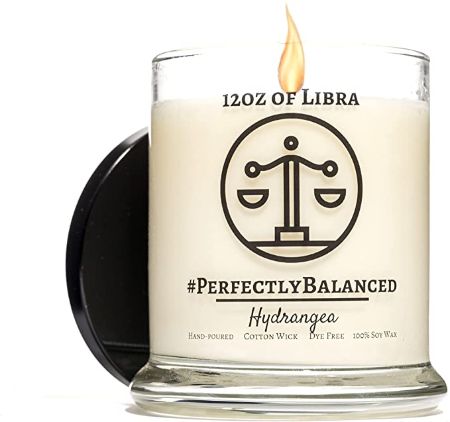 Have a perfectly relaxing night chilling with a book and this scented candle filling the room with a wonderful scent. This candle is great for people born in October who identity with the Libra zodiac sign.
22. Libra Zodiac Sign Stones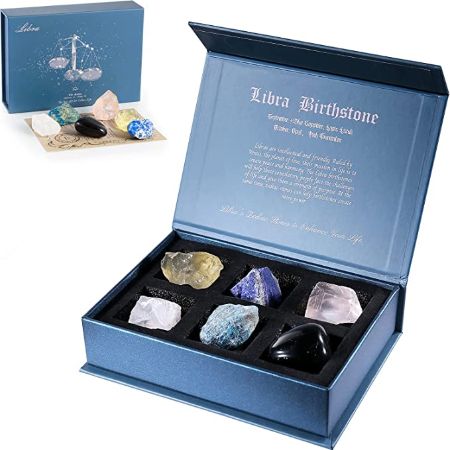 Whether it's for display or for harnessing positive energy, this libra crystal gift set will do the job perfectly.
This set is beginner-friendly and comes with a guide to know the names and uses of each crystal.
Outstanding Opal Gifts
Opal gemstones hold a lot of meaning and benefits. Opal is also the birthstone for people who are born in October and the traditional gift for 24th anniversaries.
Whatever the occasion, I hope you found the perfect gift that will make your recipient happy.
Want more amazing gifts? Get inspired by these other gift lists:
What's the best opal gift you've been given? Did I miss something that you think will be an awesome addition to the list? Share your thought in the comments below.