Trying to understand the wide range of gifts for computer science majors can be a daunting task, but don't worry! I've lined up 27 of the best computer science gifts found online to help narrow down your choices.
From thoughtful to funny to functionality, I'm sure you'll find something on this list for that geeky friend, coworker, or family member.
12 Novelty Gifts for Computer Programmers
1. "Straight Outta CompSci" Parody T-Shirt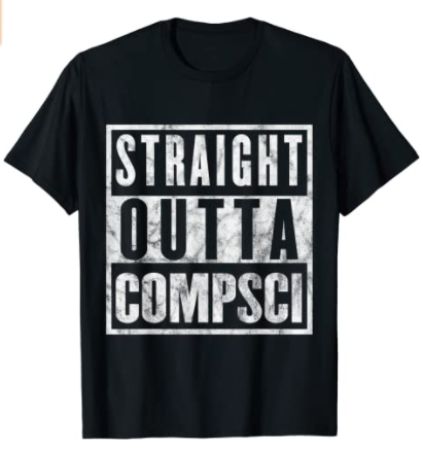 First on the list is this funny "straight outta compsci" parody shirt.
Trust me, they'll get it. But on the off chance that they don't, you can have fun explaining your gift choice to them. This shirt comes in four colors to choose from.
2. Computer Programmer T-Shirt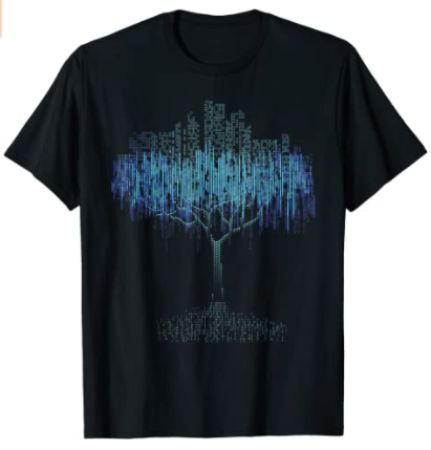 If you want something more discreet and straightforward, get them this binary tree graphic T-shirt.
This time, I'm certain they'll get it.
3. Coding Coffee Mug
I'm sure the programmer in your life already has several coffee vessels lying around, but that doesn't mean they won't appreciate this mug because it has a code they don't have to debug and can hold coffee.
4. Insulated Tumbler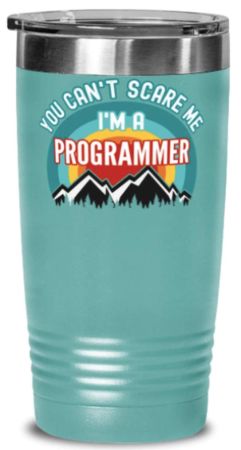 Function wise, this tumbler has it all. It's leakproof, spill proof, keeps drinks hot or cold for hours, and is great to take on the go. But also, it says something computer programmers might find either motivating or funny. Maybe both? You can't lose.
5. "Eat Sleep Code" Hoodie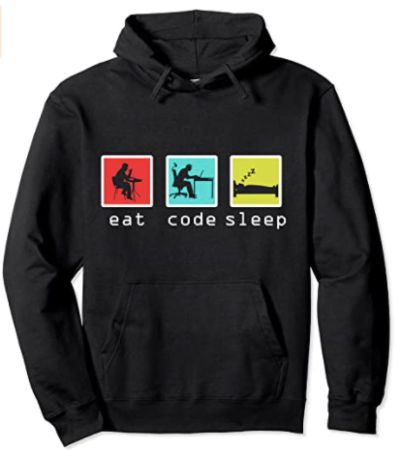 If this isn't the case now, I'm sure this has been every computer programmer's life at one point or another. This "eat code sleep" hoodie is a great all-around gift for computer programmers. It comes in different colors and size offerings, too.
6. Binary Code Novelty Socks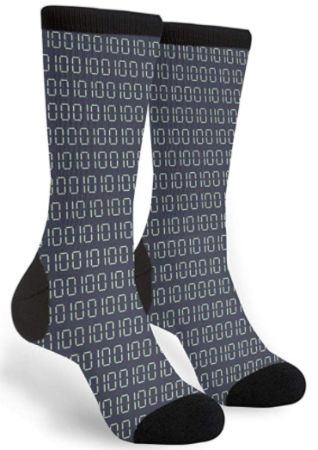 Everybody needs socks and considering how easily they get lost during laundry, it never hurts to have several pairs lying around. Give the programmer in your life these novelty socks that feature, yes you guessed it, binary code.
7. Circuit Board Novelty Tie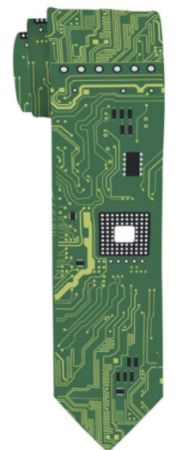 If you're looking for a gift for computer science majors, this bright polyester tie might do the trick. It features a circuit board print and would make a great addition to their fun tie collection. Not to mention, it's a great conversation starter.
8. Computer Nerd Buttons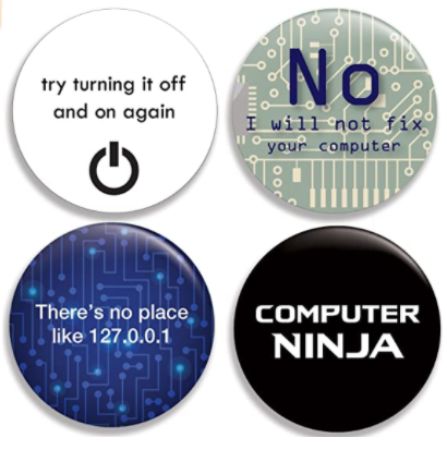 These buttons are fun little gifts for the computer nerd in your life to pin onto their backpacks, shirts, hoodies, or anywhere else they see fit. This pack comes with a set of four tinplate buttons each featuring funny phrases I'm sure they'll relate to.
9. Funny Computer Programmer Keychain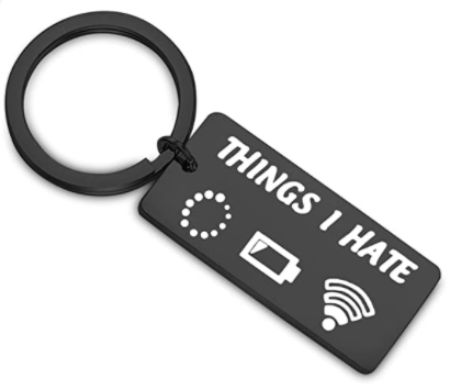 Keychains are great little gifts to give to anyone. The key (sorry, couldn't resist) to gifting keychains is finding the right one.
In today's world, anyone can relate to what this keychain aptly points out, especially someone who is around computers all day, every day.
10. Computer Programmer Stemless Wine Glass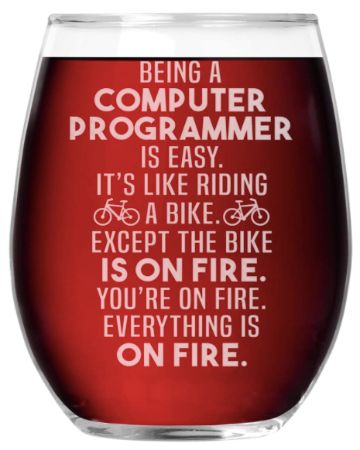 Some wine drinkers say that the right glass makes the wine taste better. I'm sure there's plenty of explanation as to why this is, but this is not the post for that.
If the computer programmer on your list loves to relax with a glass of wine, then they'd love this stemless wine glass. As you can see, this is specially made for wine AND computer programmers.
11. Graph Paper Notebook for Coding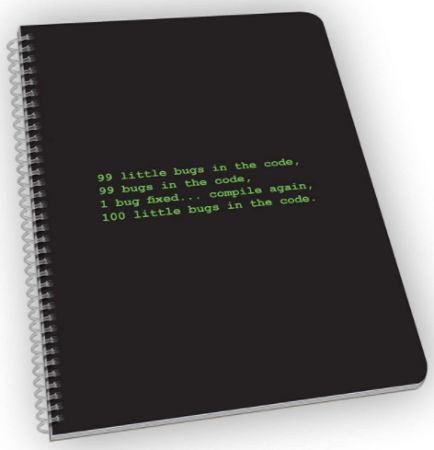 Aside from what it says on the cover, this notebook is made with computer science majors in mind. It features graph paper instead of the usual lined pages to make it easier for them to write code (or notes) on.
There might still be bugs in the code, but they'll figure it out eventually.
12. Stress Balls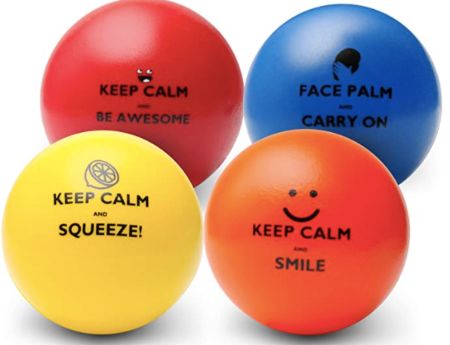 Computer science majors, just like the rest of us, are no strangers to stress. From trying to beat deadlines and code errors and bugs and pulling all-nighters, these stress balls can provide some humor and relief not only for their hands but mental state as well.
10 Thoughtful and Functional Computer Science Related Gifts
The next items on this list are gifts that are useful to anyone, but most especially to someone who is studying or makes a living around computers.
13. Electronics Organizer Pouch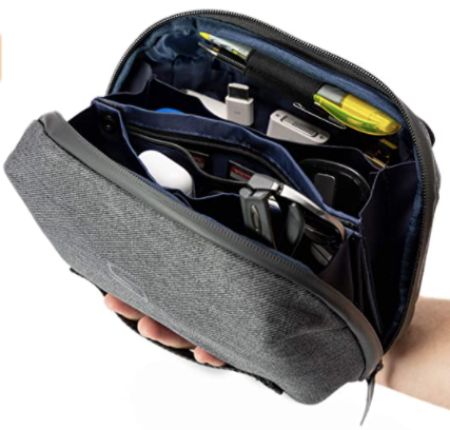 This roomy and flexible tech pouch is the perfect way to organize all their electronic accessories. It can help your computer nerd avoid tangled cords and losing thumb drives or SD cards inside their bags.
This pouch has enough room and inner pockets to accommodate everything they need for work and more. Plus, it's made from durable materials that won't disintegrate no matter how much stuff they put in it.
14. Mini Stand-Up Desk for Tabletops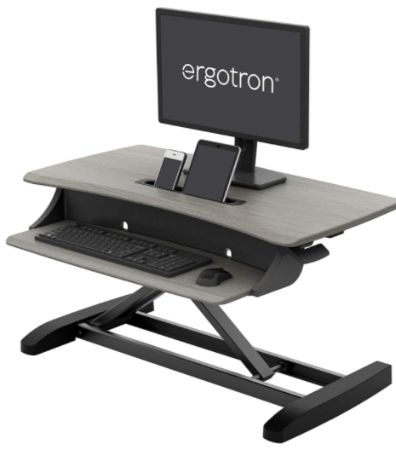 "Sitting for hours on end in front of the computer is part of a healthy lifestyle," said no one ever. That's why stand-up desks are all the rage nowadays, especially in the tech industry.
This device can take any desk or tabletop and convert it into a stand-up desk in an instant. No assembly needed. Plus, it's roomy enough to accommodate two monitors, has a built-in slot for cell phones and tablets, and an ergonomic keyboard tray.
15. Mechanical Keyboard

To you and me, a keyboard is just a keyboard, but to the techie person in your life, the type of keyboard they have can affect their productivity in one way or another.
Most computer nerds prefer mechanical keyboards not only for its durability and streamlined design but also for its tactile and audio feedback. All these things make for a faster and more enjoyable typing experience that boosts productivity.
16. Portable Monitor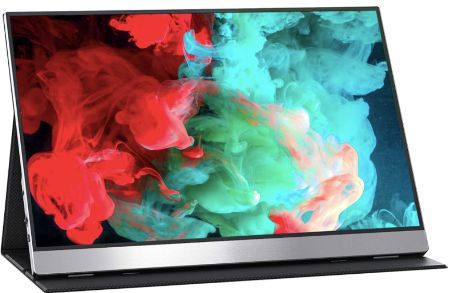 A second monitor is always useful to have for anyone who works on computers, but especially so for programmers and computer science majors because it allows them to check if their code is working without having to switch windows.
They'll appreciate this monitor for its compact design they can take anywhere for remote work. Plus, this monitor works with most laptops, tablets, smartphones and gaming devices.
17. Blue Light Glasses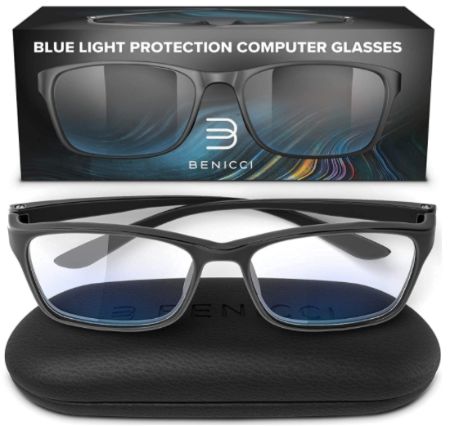 These blue light glasses are not only stylish, but they also prevent eye strain by filtering out blue light from computer and digital screens. You need them, I need them, and your favorite computer nerd needs them.
18. Laptop Backpack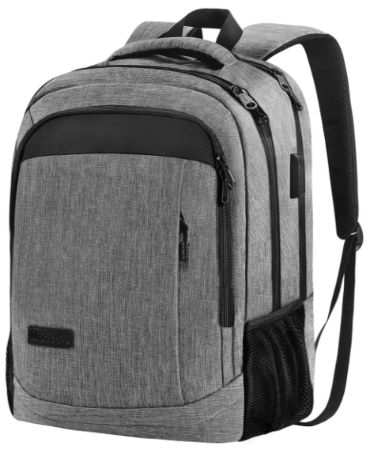 Maybe it's time to upgrade their backpack game with this sleek but roomy laptop backpack that can fit up to 15.6-inch laptops and is made from water-resistant nylon.
Plus, it has different-sized internal pockets for better organization and features a hidden anti-theft pocket for passports, wallets, and cell phones.
19. Computer Monitor Memo Board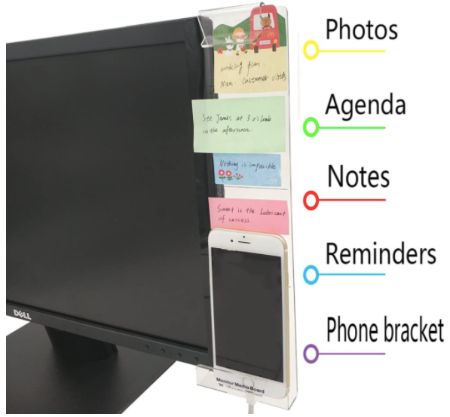 This acrylic board attaches to their monitor so they can keep important reminders, notes, and memos right where they're always looking. Plus, it features a built-in bracket to hold their cell phone and even includes a slot for charger connectivity.
20. Noise-Isolating Headphones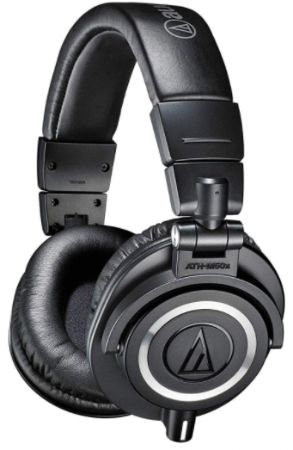 Good noise-isolating headphones are not only good for gaming and listening to music, but they can also be useful as a productivity tool. These headphones allow them to focus on their work regardless of any background noise.
These professional-grade noise-isolating headphones from Audio-Technica are designed for durability, function, and comfort. They feature swiveling earcups, comfortable ear pads, and a sturdy headband.
21. Wrist Support Cushion Set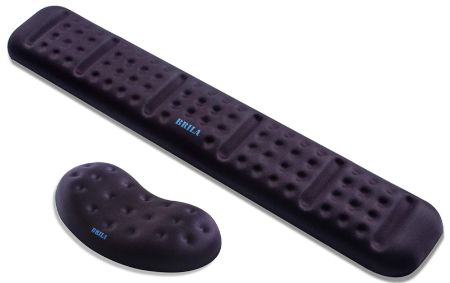 Experts say that typing away on computers for long periods can cause wrist strain and carpal tunnel, so give your favorite nerd this wrist support cushion for a more comfortable typing experience.
Both cushions are made from memory foam that conforms to their wrists for ergonomic support and feature massage grooves for extra comfort.
22. Light Therapy Lamp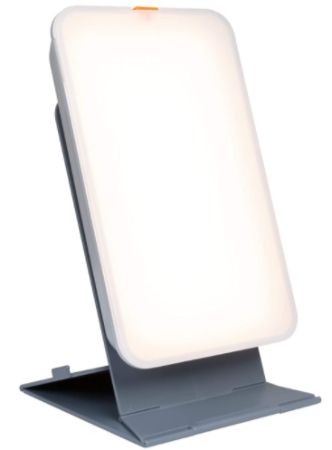 This light therapy lamp by TheraLite is great for people who spend most of their time indoors or for those who work the graveyard shift.
It features LED lights that mimic the sun's energy, has mood-boosting properties, normalizes circadian rhythm for better sleep, and helps with overall productivity and wellbeing.
5 Fun Gifts for Computer Nerds
In this fun category of gifts are items that aren't necessarily computer science major gifts, but they're still things I'm sure your favorite nerd will appreciate.
23. LEGO Mindstorms Robot Kit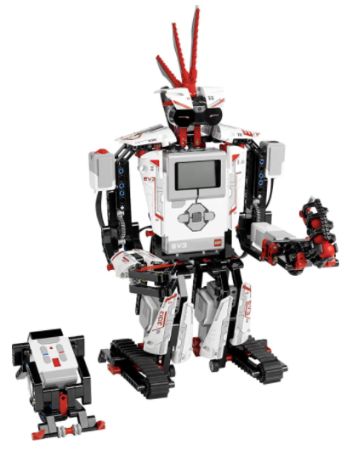 This LEGO Mindstorms Robot Kit is marketed to kids but is popular with adults, too. This kit comes with instructions for different robot designs they can build, but creative computer science majors can also create their own designs!
It features wifi connectivity, sensors, and is programmable so the robot can perform simple actions.
24. Sega Genesis Mini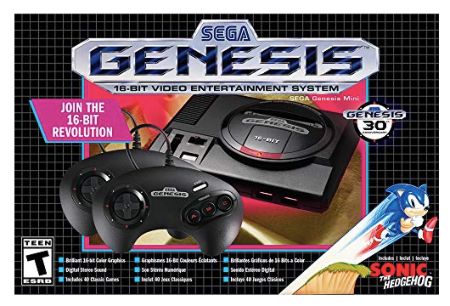 The Sega Genesis Mini will make any gamer kid from the 90s a little nostalgic. This mini console is a popular reissue that's loaded with 42 of the most iconic games from the company.
Plus, it's plug-and-play so all they need to do is take it out of the box, plug it in, and start playing.
25. Metal Sculpture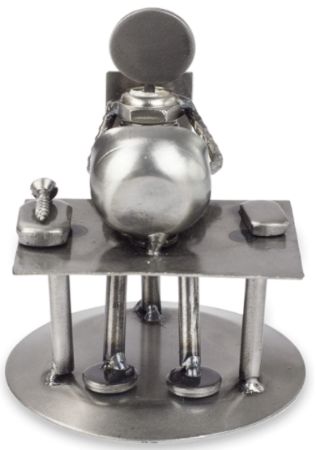 Here's a fun little knick knack for their work or home office. This cool-looking sculpture is handmade from recycled metal so it's not only a great decorative item, it's also heavy enough to function as a paperweight.
26. Floppy Disk Silicone Coasters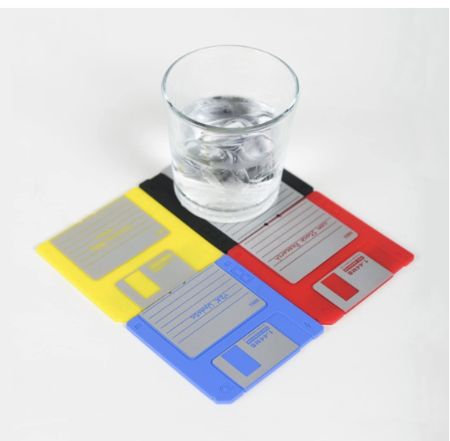 Bring back the 90s with these drink coasters that look like real floppy disks! These coasters are made from silicone so they won't sweat and slip on tabletops. The set comes with four coasters in different colors.
27. The Complete Far Side by Gary Larson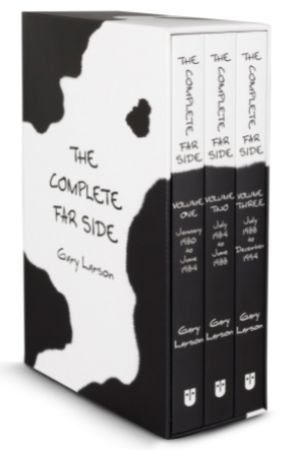 Lastly, while this item is not tech-related, it might still be something the computer science major in your life will enjoy reading.
The Complete Far Side is a compilation of Gary Larson's irreverent, off-center, and highly popular comic strips spanning from it's first publication in 1980 until his retirement in 1998.
This version features three volumes that make for a fun read. Definitely more fun than reading programming or technical books.
Happy Gifts Shopping!
I hope you found these gifts for computer science majors helpful in choosing the perfect gift for the computer ninja in your life.
While you're at it, check these other equally awesome posts on the site: