Just like chess players plan multiple steps ahead, get a jumpstart on your gifts this year for the aspiring grandmaster in your life with these 28 awesome chess gifts.
You'll find a unique gift for someone who likes playing chess whether they're novelty gifts, pop-culture chess sets to add to their personal collection, or chess accessories to enhance their chess night experience.
10 Gifts for Chess Players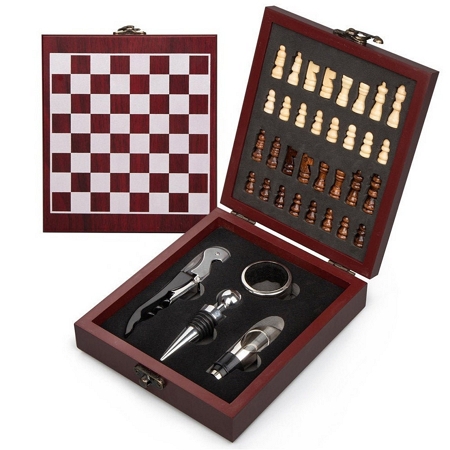 There's not a more relaxing night for chess players than having a glass of their favorite wine while playing against friends. If you know someone who has a fine taste for wine and loves playing chess, then this portable chess and wine gift set is for them.
The set includes chess pieces and stainless steel wine accessories, all of which can be easily carried by the user to their friend's house or to the local park for a picnic and quick match.
2. Analog Chess Timer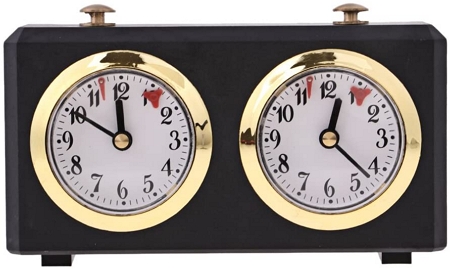 Chess players who are looking to get serious should level up their game with this analog chess timer, which can develop their ability to strategize under pressure.
Commonly used in high-stakes chess tournaments, an analog chess timer like this can stand the test of time because its made of durable components.
3. Magnetic Travel Chess Board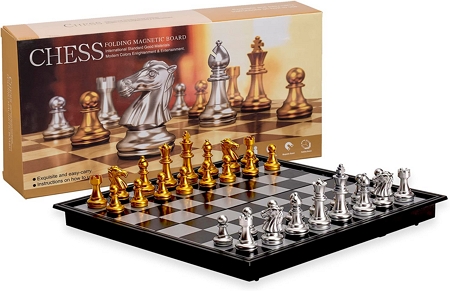 People who love playing chess on the go should have this magnetic travel chess set. It's lightweight and compact, which makes the set easy to fit in any type of bag.
The magnetic chessboard ensures that the chess pieces stay in their proper places, allowing users to play on an uneven surface or, for example, in the backseat of a car.
4. 3-Player Chess Set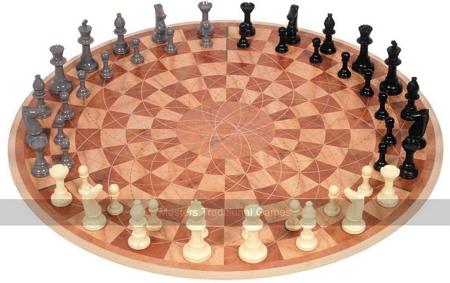 Chess is traditionally a two-player game, but what about those group of three friends who would love to play against each other? Here's the perfect solution!
A 3-player chess set like this accommodates three players without modifying the rules of traditional chess. The set includes a chessboard and a rule sheet, and each player receives 16 Staunton-style pieces in black, white, or gray.
5. Chess Scoring Sheet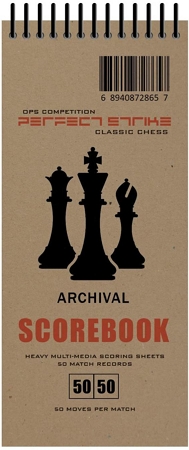 Small chess tournaments can span multiple days while high-level ones can last 2-3 weeks. For that reason, chess players who participate in events always carry a scorebook to keep track of opponent's games, wins, and moves that might prove useful for later analysis.
Get this for the chess player in your life who loves attending chess tournaments and recording advanced chess strategies.
6. Oversized Chess Pieces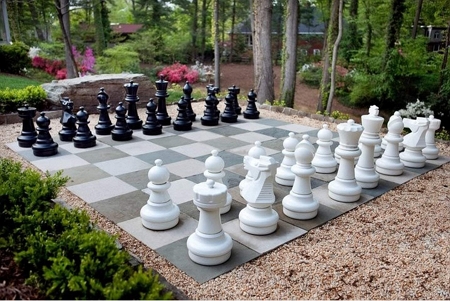 For those who dream of having an entire chess platform in their backyard, this is the ultimate gift to get them. The size of these chess pieces, ranging from the 25-inch king to the 16-inch pawn, shows just how passionate your giftee is about the game.
The chess pieces can withstand any type of weather since the material is waterproof and resistant to UV rays. Also, the height and weight of these pieces can be changed through the addition of inserts and materials like sand or water.
7. Bobby Fischer Teaches Chess by Bobby Fischer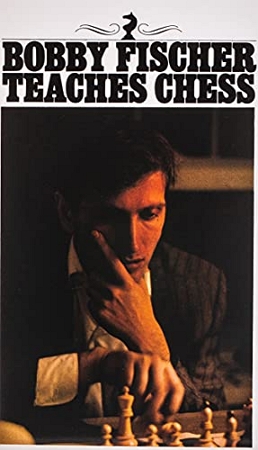 Novice chess players should have a strong grasp and understanding of the fundamentals, and who better to learn from than the chess prodigy himself, Bobby Fischer. The book is written for casual and experienced players alike.
There are always new scenarios to be learned, and whether your giftee would like to learn more complex moves and strategies or they simply want to get the upper hand against friends, this is the ultimate beginner's guide for them.
8. Chunky Chess for Young Learners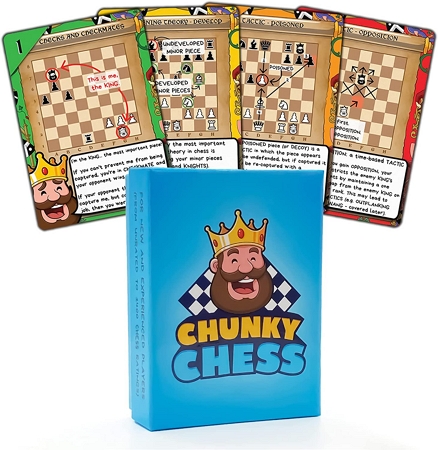 A book by a chess grandmaster might be too complex for younger kids, so here's a more engaging way to teach those little ones how to play chess.
With 72 cards in the deck, there's plenty of tips and tricks, scenarios, and strategies that kids can learn from. The color scheme of the cards facilitates their learning and distills complex chess ideas in a fun and memorable way.
9. Electronic 8-in-1 Chess Set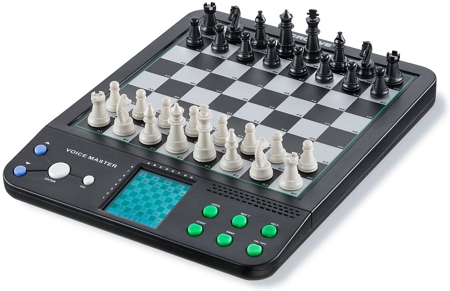 Here's another chess set for those chess beginners. This electronic chess set has 30 unique chess levels to choose from and a built-in computer algorithm that acts as a "mentor" which will provide feedback to weaknesses in the user's strategy.
If that's not enough to practice the player's skills, there are about 100 chess exercises that the player can select and learn from.
10.
Hnefatafl Viking Chess Set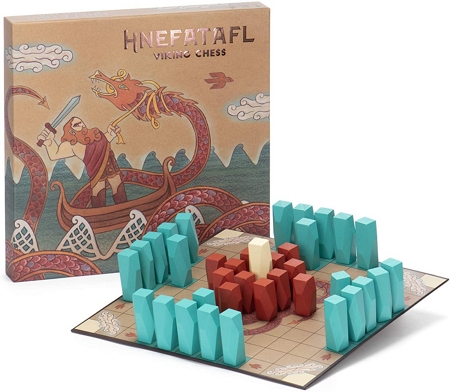 I know, I can't pronounce that either, but this is supposedly a board game that existed way before the Westernized version of chess we're all familiar with.
Chess players who would love to take a break from conventional chess will enjoy learning how to play this Viking-style chess game! The set comes with 37 pieces, including the King who must be protected from the frost giants, and the instructions on how to play.
If the person you're shopping for is interested in Viking-related stuff, here are other Viking gifts they might enjoy!
12 Chess Accessories and Chess Related-Gifts
11. Chess Themed Socks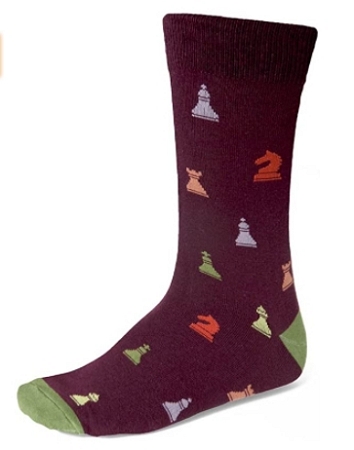 Help them say as comfortable as possible with these chess socks that will inspire them when playing casual chess against friends.
12. Novelty Chess-Themed Apron
Home cooks who happen to love playing chess will appreciate this classy apron. It has an adjustable neck for maximum comfortability when cooking dinner while waiting for the opponent's next move.
13. ECG-Themed Chess Pieces T-Shirt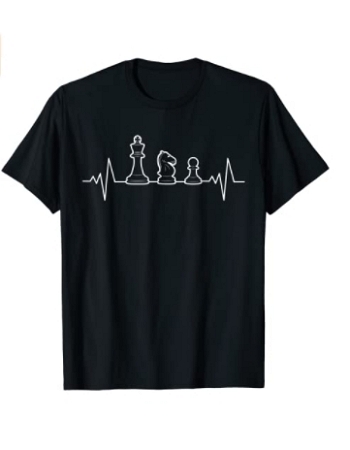 Here's a t-shirt for those who have a "chess is life" mentality. Grand strategists who are always thinking of scenarios and tactics every minute of their day will appreciate this cool tee.
14. 16 GB King Piece USB Flash Drive

The king in your life who always needs that extra digital space will be happy to receive this USB king piece that can be easily carried around to quickly transfer or store files.
15. Daily 2022 Chess Calendar: A Year of Chess Puzzles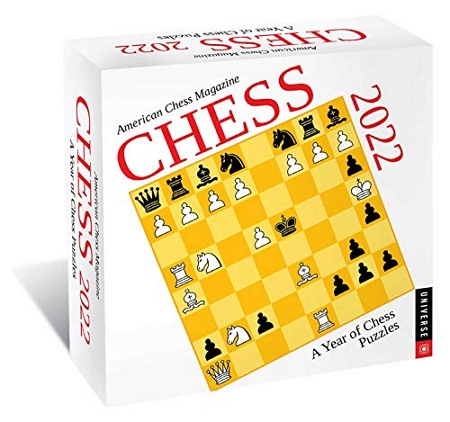 Allow your recipient to start the year off with a bang by giving them this awesome chess 2022 calendar. Every day features a chess puzzle that your giftee can solve within 24 hours before revealing the answer the next day.
16. Horseman Cap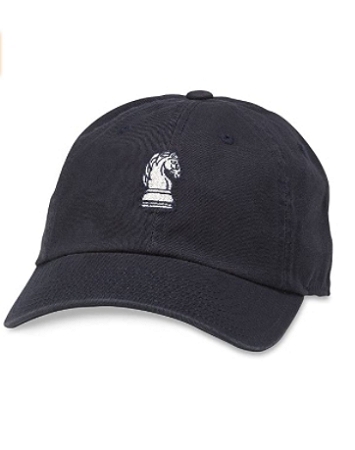 Help them stay cool under the hot weather while being classy with this baseball cap that features a horseman peice. Made entirely of cotton, the cap ensures breathability for the wearer, making it perfect to wear to chess tournaments or even just a casual trip to the supermarket.
17. Chess Pieces Bookends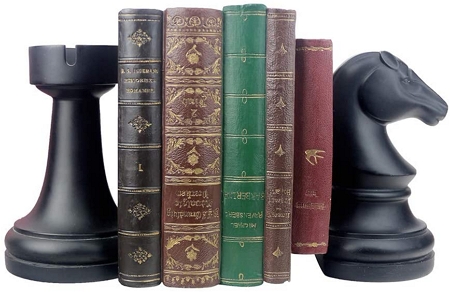 Here's a pair of bookends to contain the wealth of books on chess that your giftee possesses. These two chess pieces have a flat back and are heavy enough to stabilize books placed in between them, also making a perfect decor for any chess enthusiast.
18. Chess Pieces Wine Stopper Set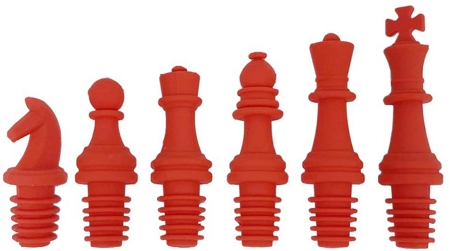 Chess players who also share a passion for wine will find these wine stoppers absolutely adorable. The sizes of these pieces fit most standard wine bottles and are also useful for bottles other than wine.
19. Keychain Gift for Chess Lovers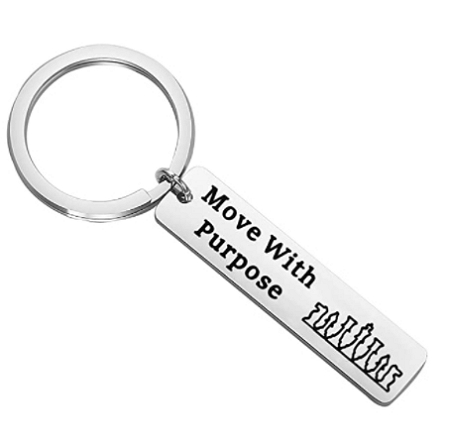 Chess players don't need reminding to move with purpose, but this keychain gift will show how much you appreciate them and their passion for chess.
The giftee will be able to place this anywhere since the stainless steel material means it won't rust and won't cause allergies to those with delicate skin.
20. Teacup with Queen Piece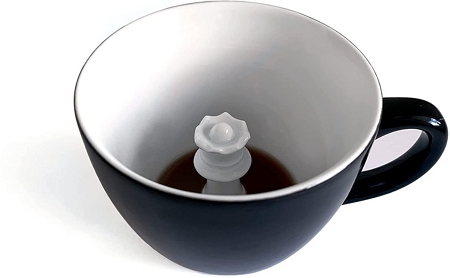 A jolt of caffeine to wake up the senses of your recipient will immediately be followed by laughter when they see a queen piece just relaxing inside this teacup.
21. Bib for the Chess Prodigy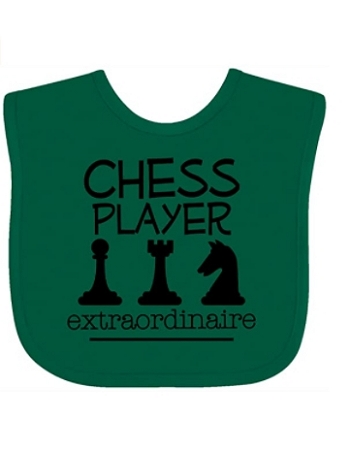 This bib will make a great baby shower gift for your chess player friend to remind them that someday their kid might become a chess prodigy.
Made of pure cotton, the bib is easily washable and guaranteed to be soft on baby's skin.
22. T-Shirt for the Chess Mentor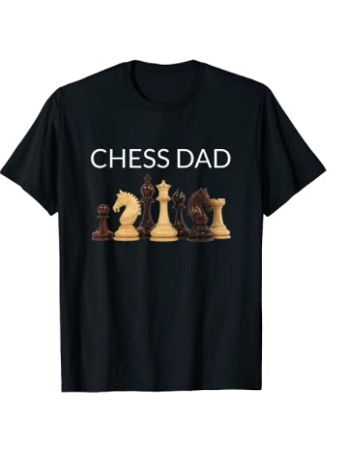 Finally, here's a t-shirt for the one who has taught you everything you know about chess. This makes for a nice gift for the chess dad on Father's Day.
6 Popular Culture Chess Sets
23. Batman Chess Set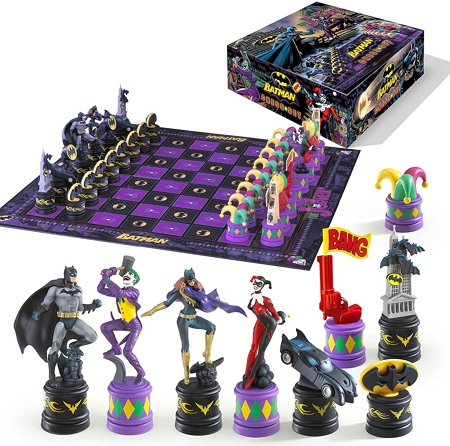 Fight against the evil villains and corrupt officials of Gotham City with this Batman chess set. This collection pits characters that try to defend Gotham City, with Batman as king and Batwoman as queen, against those who try to destroy it, like Joker and Harley Quinn.
For more Batman stuff, check out these other Batman gifts.
24. Marvel Chess Set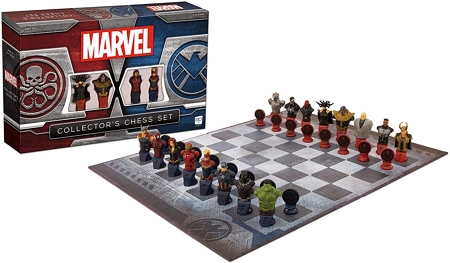 Fans of the Marvel Cinematic Universe can finally strategize with their favorite Avengers against the forces of evil from different realms.
The chess set features known characters from the Avengers and different iconic villains, such as Thanos, Loki, Ultron, Hela and more.
Marvel fans will appreciate these Captain America gifts and Iron Man gifts as well.
25. Lord of the Rings Chess Set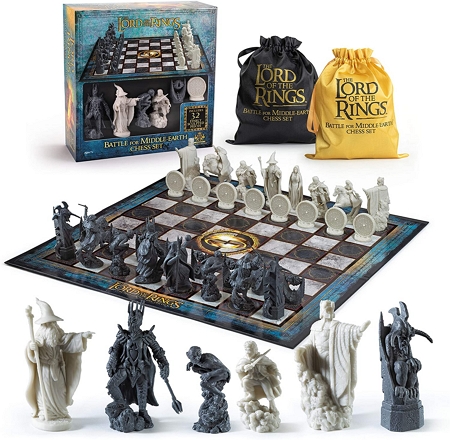 Take control of Middle-earth and be in possession of the "One Ring" to rule them all when defeating the opponents in this Lord of the Rings chess set.
Any Lord of the Rings fan who is a chess player will appreciate this set, as well as these other Lord of the Rings gifts. 
The chess set includes favorites like Frodo, Gandalf, Aragorn, as well as Gollum, Saruman, and the Dark Lord Sauron.
26. Star Wars Chess Set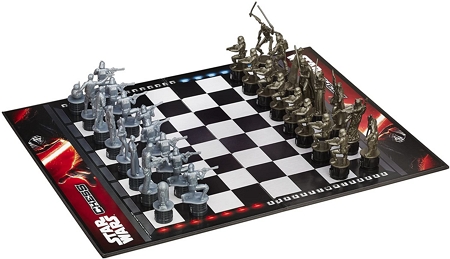 Star Wars fans can finally join in the battle against the Empire with this Star Wars Chess set. These pieces are petrified just like how Hans Solo was when he was given away to Jabba in Empire Strikes Back.
The Jedis and the Sith wield their lightsabers, while the pawns have guns.
27. LEGO Chess Set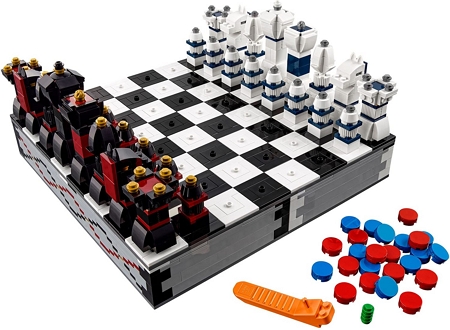 LEGO collectors will have another fancy toy to display in their collection room with this LEGO Chess set. Don't be fooled, though, because this set contains 1,400 pieces to assemble.
The pieces can be easily moved, and checkers are also playable on this board, although enthusiasts might just want to display it.
28. Harry Potter Chess Set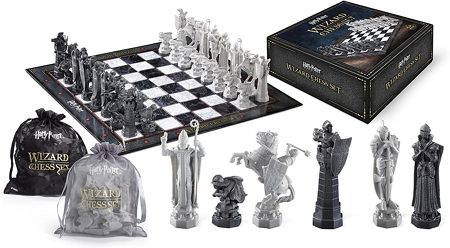 Relive the entire wizard's chess scene from Harry Potter, the Philosopher's Stone with this Harry Potter chess set. The pieces look identical to the ones in the film (minus Ron Weasley riding the knight).
Check out other Harry Potter gifts while you're at it!
Gifts to Checkmate Any Chess Player!
Whether they'd like to elevate their strategies or just have a good time with friends, chess players will appreciate these chess gifts.
Here are more inspiring gifts for other occasions: