Being a pet owner is awesome, but caring for a pet is a lot of responsibility. Our pets are practically our children and we all strive to give them the best care possible.
Thank goodness for vets! Our pets may not always like them, but we all know they're the person that helps us the most when it comes to our pet's overall health and wellbeing.
Whether you want to give them a veterinarian appreciation gift for World Veterinary Day or for all the shots, teeth cleaning, and emergency visits, I've listed 26 best gifts for veterinarians they're sure to appreciate.
7 Funny Gifts for Vets
Taking care of creatures who can't tell them where it hurts requires a lot of patience and a sense of humor.
Get a little laugh from your favorite vet with these funny gifts for vets.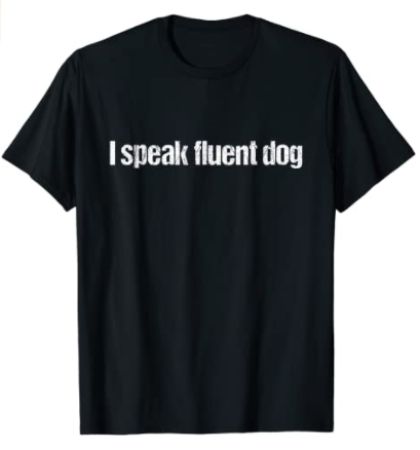 Your vet will proudly wear this "I Speak Fluent Dog" T-shirt around town because, well, they sort of do.
This T-shirt is made from a soft blend of cotton and polyester and comes in a variety of colors and sizes to choose from.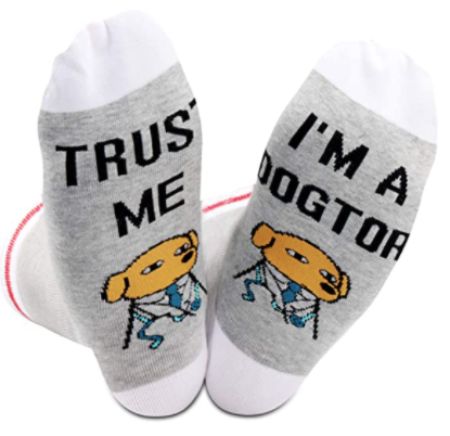 Who doesn't need socks? Besides, they're one of those items that seem to get lost in the wash, so it's always useful to have a few extra pairs lying around.
These novelty socks look just like any neutral grey and white socks, so they're good for everyday wear.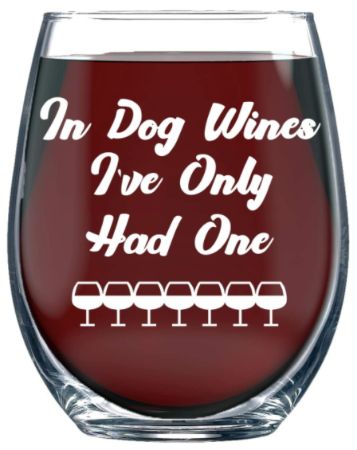 Not that they need to explain themselves, but if they want to, this stemless wine glass can say it all for them.
If your vet (or vet technician) loves wine, this can be a fun gift they'd be happy to use after a long day with their cute (but sometimes challenging) patients.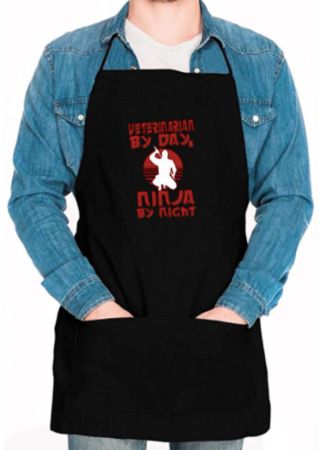 What I like about this apron (besides what it says) is that your vet can use it not only in the kitchen, but also at work. This apron features two wide front pockets big enough for holding instruments, fun little treats, or anything else they want to keep handy.
It's made from machine washable drill fabric that will last a long time and can also be customized by colors and size upon placing your order.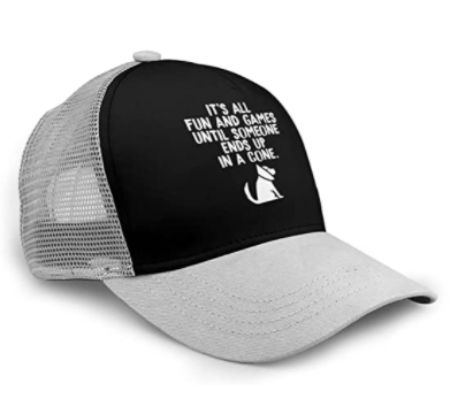 If my dog could read, she'd probably agree with what this baseball cap states. This cap is perfect for vets and vet technicians to wear on hot days and during exercise or sporting events.
This cap has a breathable mesh material and is adjustable for a more comfortable fit. Plus, it comes in a variety of colors, too!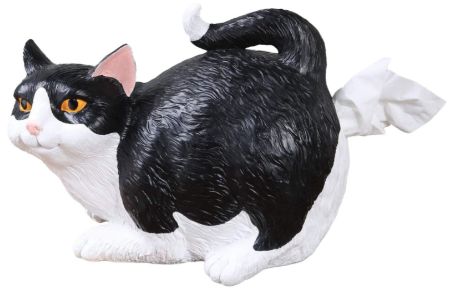 Maybe this cat tissue holder will find its forever home in your vet's powder room. I mean, it's not only cute, but it's also functional. This cat tissue holder is made from molded resin and, unlike real cats, isn't high maintenance.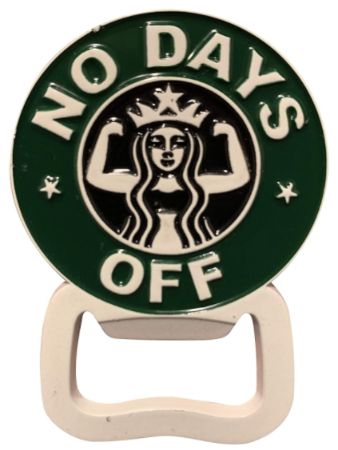 Vets often get called on their days off for pet emergencies so, to them, what this bottle opener says is relatable.
It has a strong magnetic back that can stick to the fridge or any magnetic surface, so it's easily accessible when needed.
14 Thank you Gift for Ideas for Veterinarians
The best gifts for veterinarians and vet assistants don't have to be expensive. Next on this list are awesome thank you gifts for vets that won't break the bank.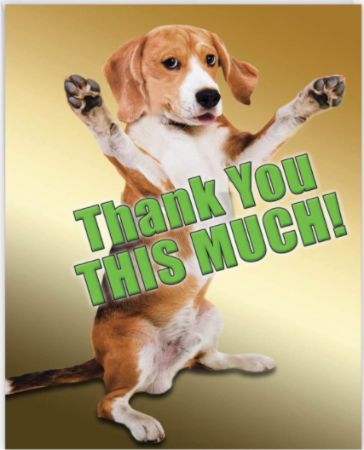 A card is always a nice gesture anyone can appreciate, so consider this jumbo thank you card featuring a cute dog making this adorable hugging gesture. I mean, come on!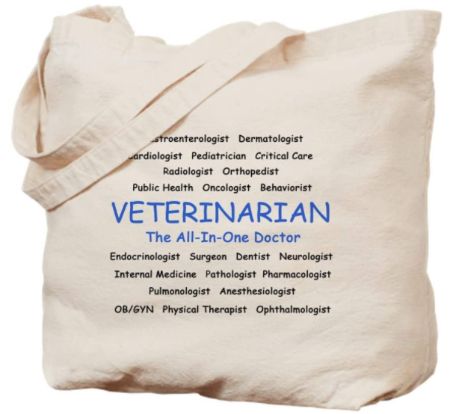 A tote bag will always come in handy for errands or quick grocery runs after work. This tote is made from durable canvas and features reinforced handles that can hold heavy items. Plus, it comes in two different sizes.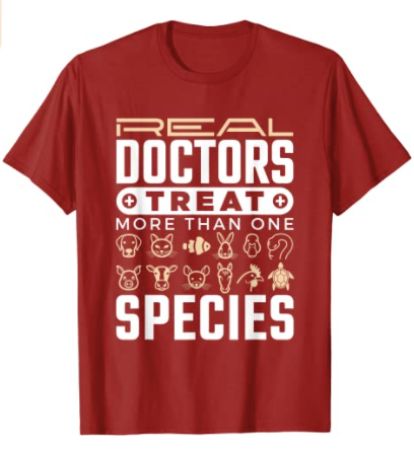 A fun t-shirt to acknowledge what they do is also a good thank you gift for veterinarians. This shirt delivers comfort and quality for its price, and comes in fun colors and a wide range of sizes to choose from.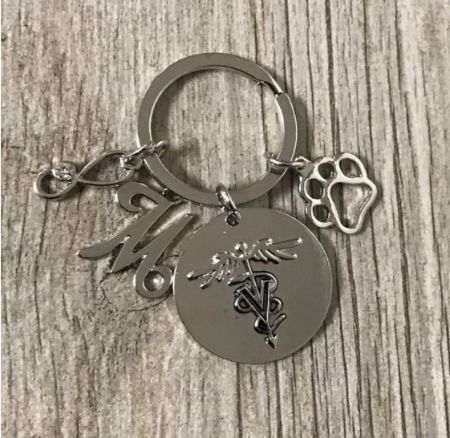 A keychain is a good functional gift and with so many good options to choose from out there, you're sure to find the right one for your vet.
What I like about this one is that you can personalize the letter charm to feature your vet's initials. It's silver-plated and features a round plate engraved with the veterinary symbol, a paw print, and a stethoscope.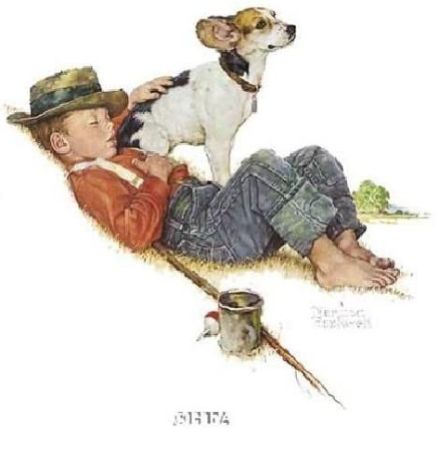 Decorative items are also popular thank you gifts overall, and this cute Normal Rockwell print of a boy and his dog that beautifully illustrates the bond we have with our pets would be a great addition to your vet's office.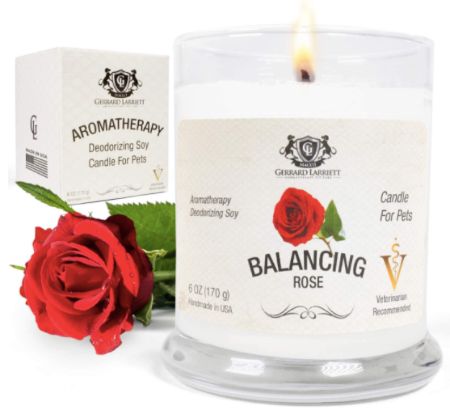 This deodorizing soy candle from Gerrard Larriett is popular with pet owners for its odor-neutralizing properties that won't harm pets!
It contains all-natural essential oils that eliminate odors but also helps to ease the anxious nerves of pets and humans alike.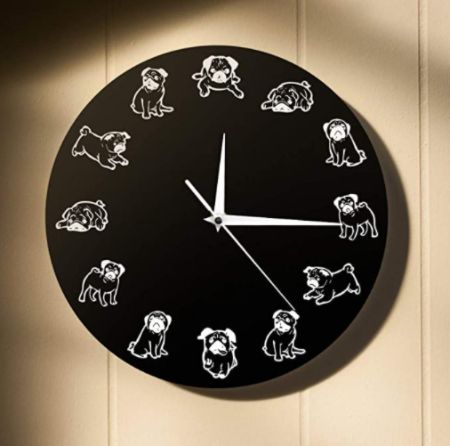 This acrylic wall clock will look great on any wall in your vet's office. Its classic design will fit any theme and features boxer puppy graphics for a little dose of cuteness.
Plus, the hands move silently so there's no distracting ticking sounds, just precise movement.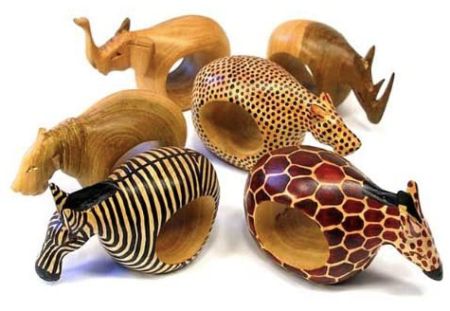 If you're looking for a unique thank you gift for veterinarians, how about these mahogany wood napkin rings from Global Crafts?
Each set comes with six safari animal-shaped napkin rings. Each piece is hand-carved and hand-painted and adds just the right flair to dinner parties.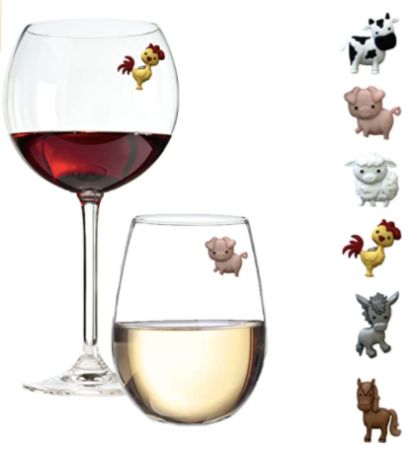 These cute barnyard animal glass charms can add a little extra fun to wine and cheese parties! They stick to any type of glass so guests can choose from any of the six barnyard animal designs.
Not only are these glass charms cute, they also help party guests avoid confusing other people's drinks for their own.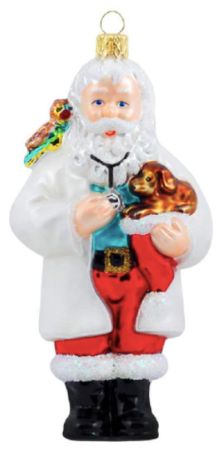 An ornament is usually something people keep for a long time and even pass on to their kids, so help your pet's vet begin their own tradition with this special vet Santa ornament that beautifully represents the veterinary profession.
Plus, it's hand-painted and made from mouth-blown glass so it's quality and will last a long time.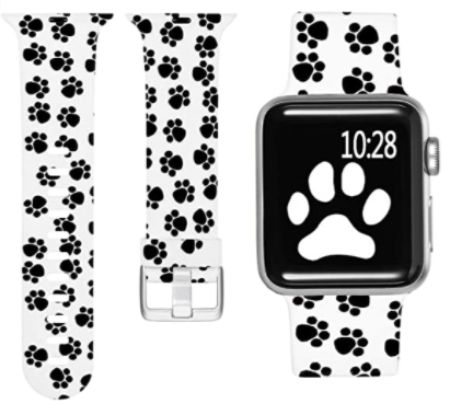 Give them this smartwatch paw print band so they can personalize their Apple Watch. This band is compatible with most Apple and Android Smartwatches and is made from oil and sweat-resistant TPU material which is more comfortable and easier to clean than most silicone bands.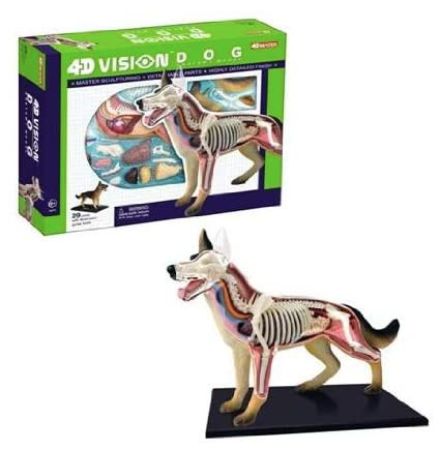 This Tedco dog anatomy model is a good gift idea for vets or vet students. This can be a good stress reliever or a dog anatomy study tool. Just like any model, they can have fun assembling the different organs.
Vets can display the model on their desk for a great conversation or communication tool.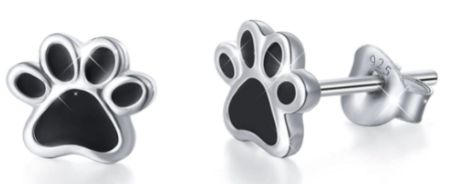 These cute paw print stud earrings are fun everyday accessories. They're subtle and go with any outfit. Plus, they're made from .925 sterling silver and are white gold plated, so they're hypoallergenic and have an extra nice finish.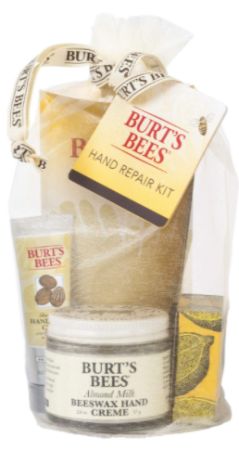 Frequent hand washing can be tough on hands, but for vets, it comes with the job. This set from Burt's Bees is a nice self care gift to help your favorite vet pamper their hands after a long day.
5 Thoughtful Gifts for Vets
The next gifts on the list are a little pricier, but they'd make great special occasion gifts for the vet in your life.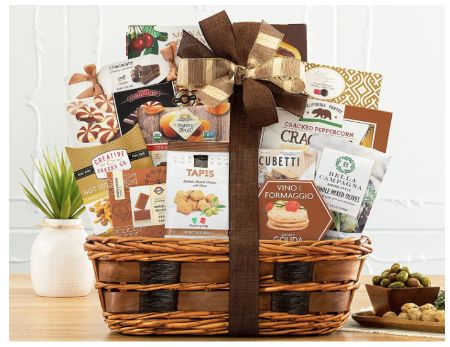 Give your favorite vet a special gift basket filled with things you know they'd enjoy. This Bon Appetit gift basket by Wine and Country features a variety of gourmet snacks and premium teas. Or, pick another combination from their wide selection of gift baskets.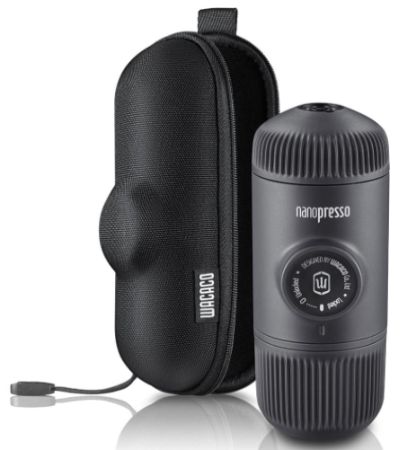 Any coffee lover will appreciate this portable espresso machine. This device allows vets to be their own barista-on-the-go without needing electricity or batteries.
All they need is their favorite espresso grounds, hot water, a few pumps, and viola! Great for travel, camping, or to take to their clinic for when they need a quick pick me up.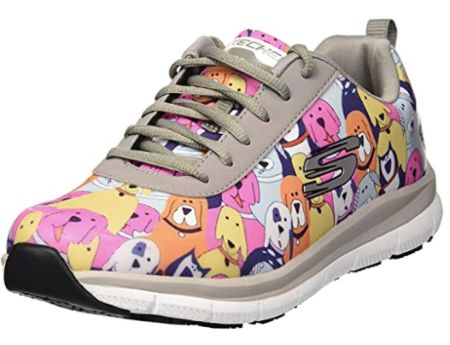 Not only are these Women's Comfort Flex Shoes by Skechers comfortable, they're also treated with a special coating to make them stain and water repellent for easy clean-up.
Plus, they're made with an anti-slip sole and breathable textile with air-cooled memory foam. Great for staying on their feet all day while they save our furry friends.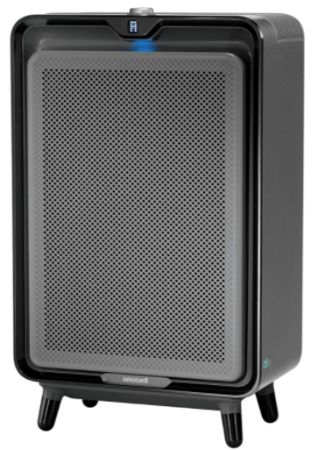 This Smart Air Purifier by Bissell would be a helpful addition to your favorite vet's clinic. This filter has so many features, such as providing air quality feedback, and can work in large rooms to clear the air of allergens, smoke, odors.
Plus, a portion of the proceeds goes to the company's animal rescue foundation.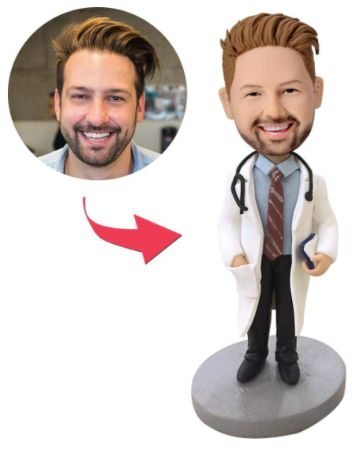 Lastly, if you want something fun and personalized, how about giving the vet in your life their own bobblehead? It's a thoughtful but lighthearted gift that shows appreciation for what they do for your beloved pets.
Best Gift Ideas for Veterinarians
Find great veterinarian appreciation gifts right here! Whether you're looking for funny, thoughtful, or practical gifts for vets, this post has something for you.
If you're looking for more great gift inspiration, check out some of our other gifts lists below: